Melbourne is Setting the Trends
Place Settings
With Sarah Macleod
Projects and Marketing Manager

"Australia and Melbourne are so well ahead of the game when it comes to style and options for weddings. We do set a benchmark on the world stage for things that are available. You'd just assume Europe and America would be all over that, but we're looking at what's going on overseas and personally, we believe that Melbourne, who has some of the biggest event companies in the world, is ahead of the game. We see a lot of our trends getting copied overseas. One of the trends that we believe started in Melbourne was wire furniture. Almost every hiring company across the world has some sort of wire furniture available now."
We're talking to Sarah, the Projects and Marketing Manager from Place Settings in Melbourne, a full-service event hire company that's been servicing weddings and corporate events for over 20 years. They've recently expanded into the Middle East, opened offices in Brisbane and it's looking like Sydney's on the cards for the end of this year. Place Settings are known for their approachable and affable service and the sheer variety of products they have available. Their rapid expansion over the last few years is a testament to this, as are the shots of their products in action!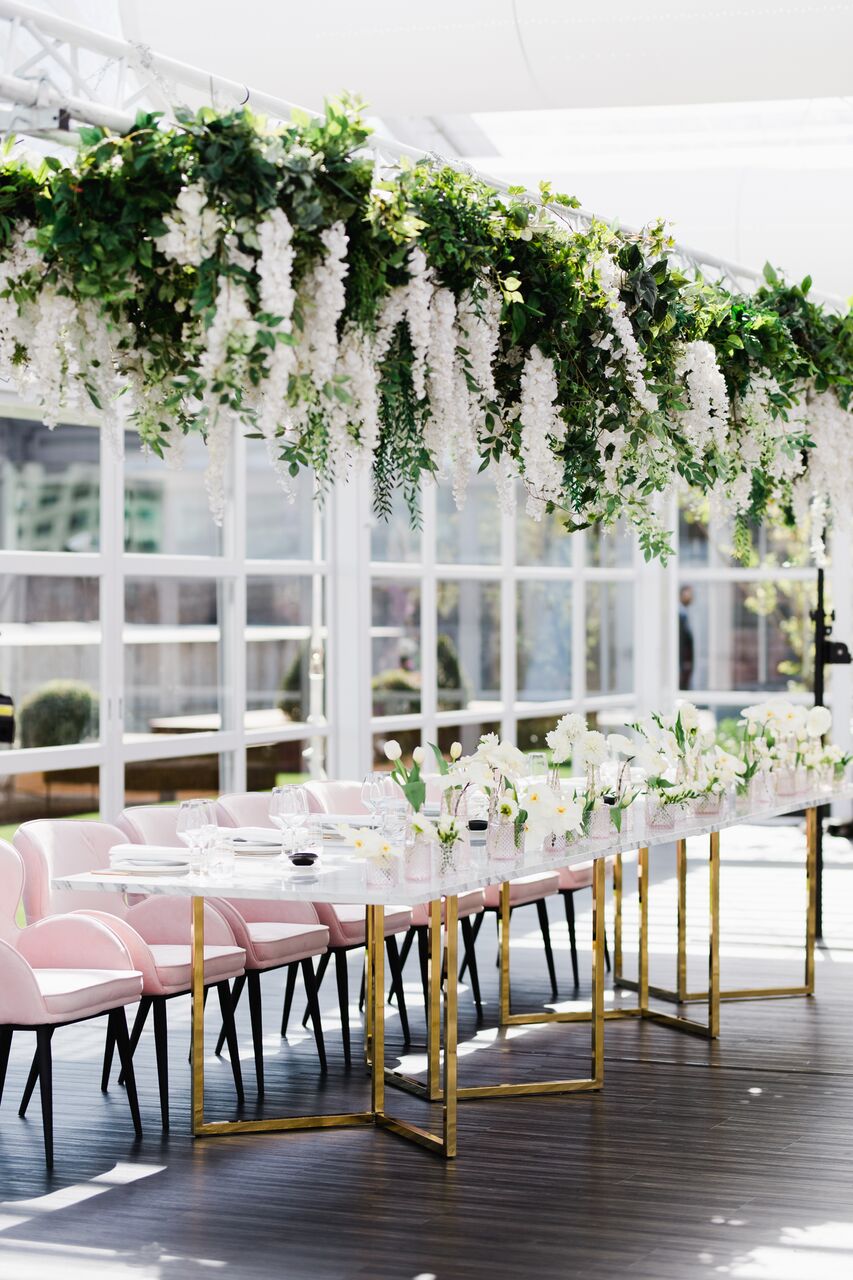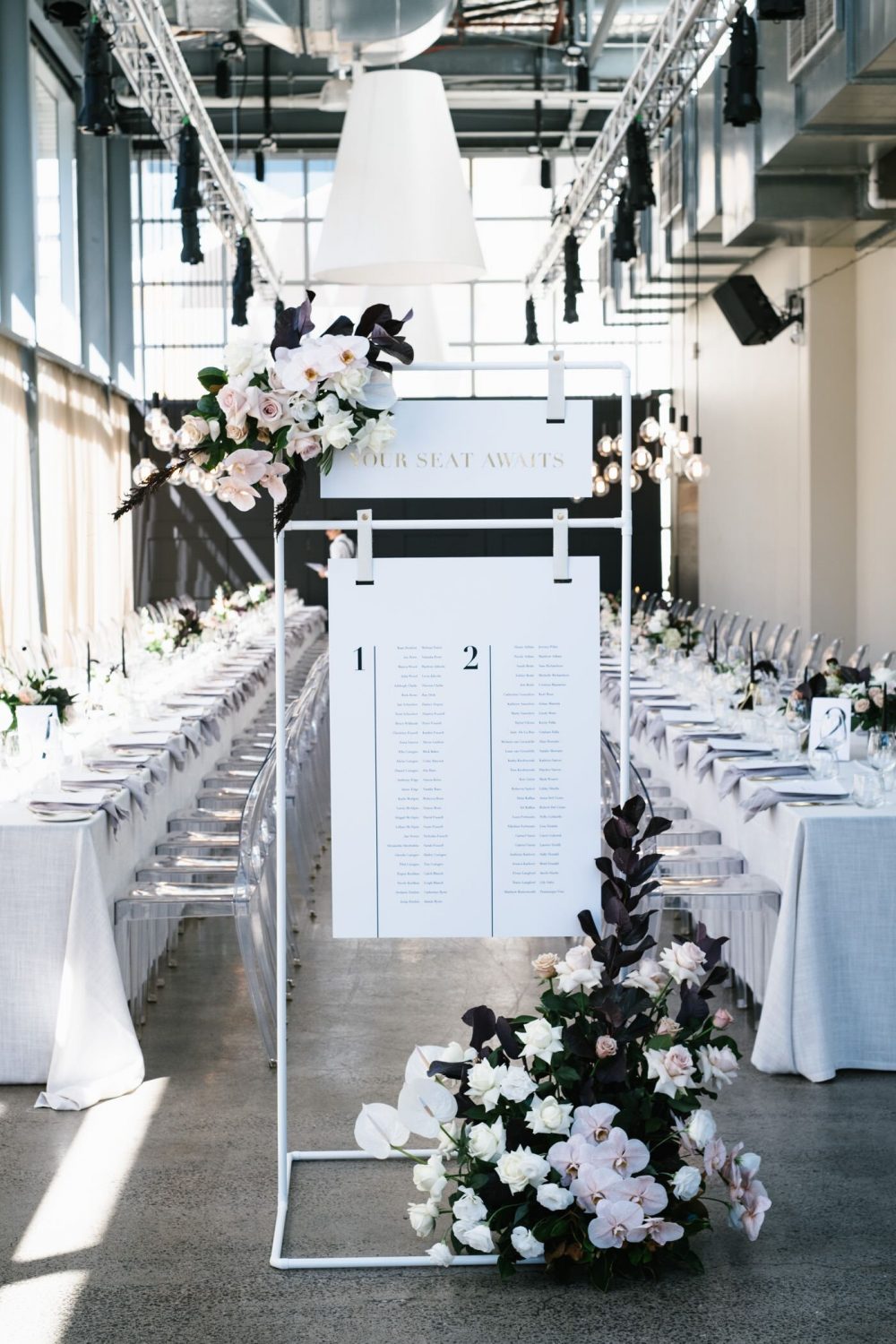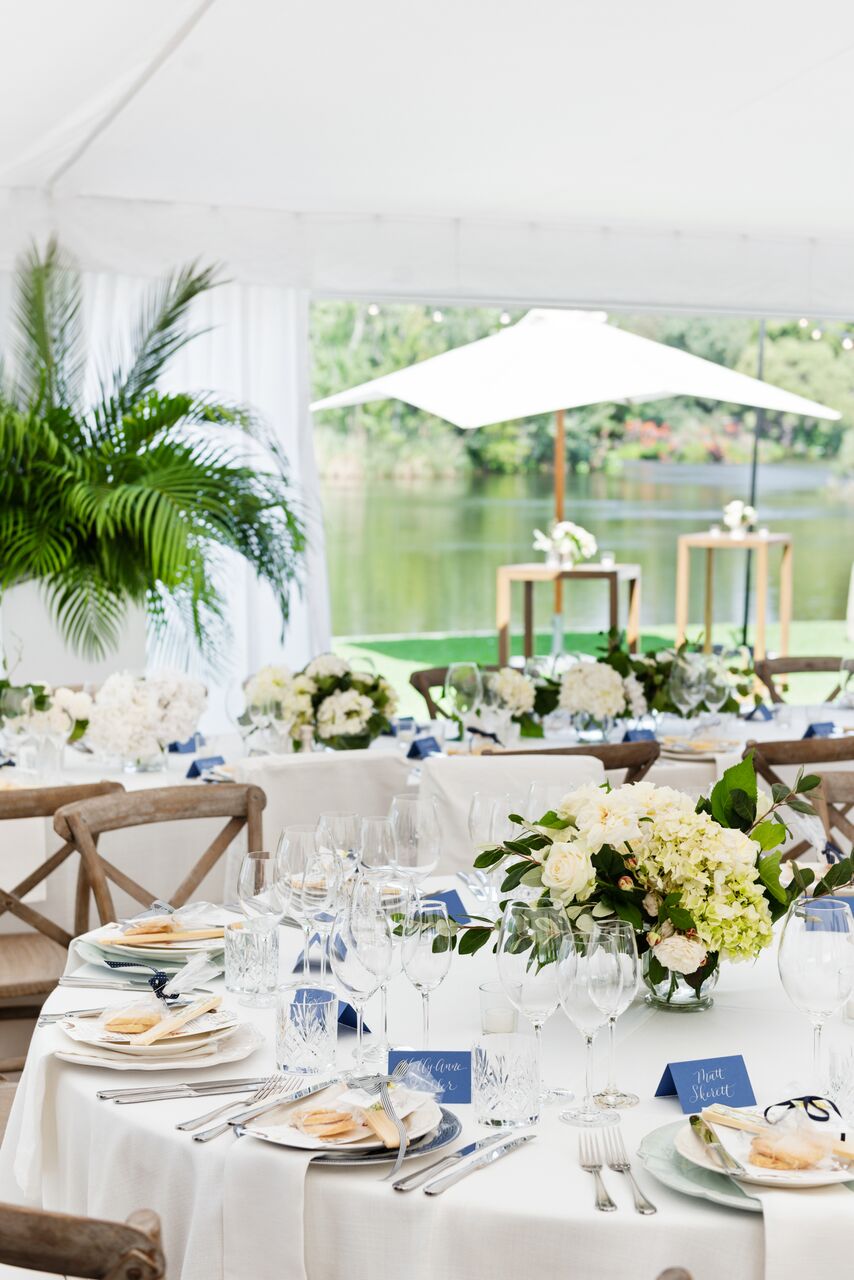 "It's crazy how much the industry has changed in such a short amount of time." Sarah begins. "One reason could be put down to the accessibility of China and the ability to bring out more furniture pieces, or the ability to design your own pieces. What was once a traditional white wedding with white chairs and white linen has really turned into anything you want it to be and it can reflect more of your personality as a result."
With apps like Instagram and Pinterest, couples are given a window into an incredibly diverse array of weddings globally. For couples who haven't engaged an events company in the past, and likely won't again in the future, the Internet allows them to see what's possible. But surely there are some trends that are emerging from this? What are couples asking for now more than ever?
Sarah tells us that Place Settings are "doing weddings with red velvet chairs. A lot of blacks are coming through. We're seeing a lot of luxe velvet and golds. The high-end look. Couples are moving away from the rustic, or the marquee look that was traditional 10 years ago."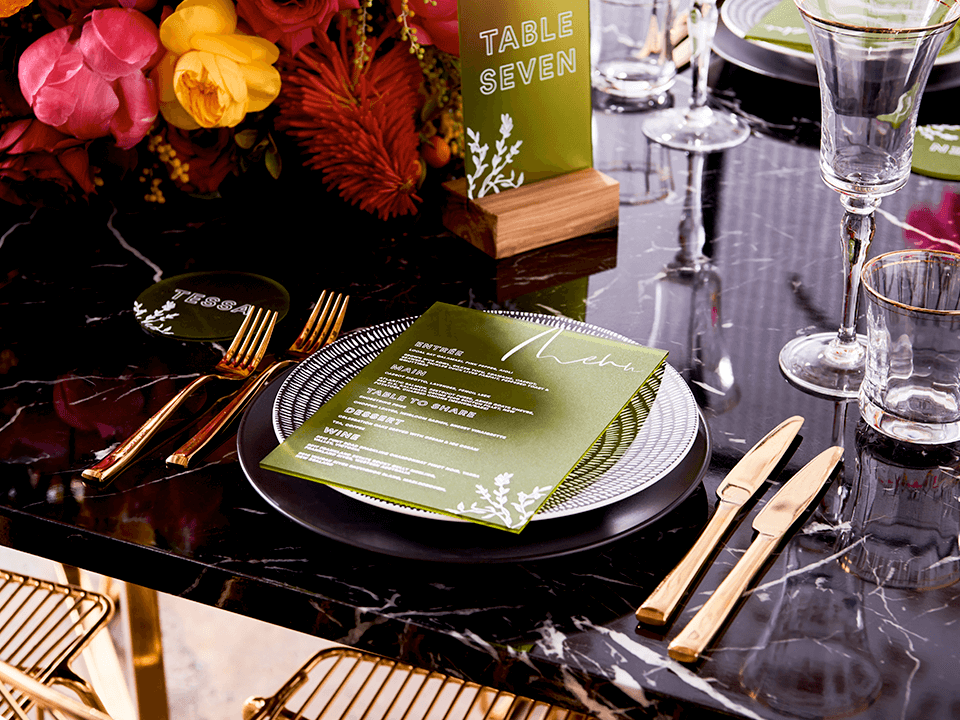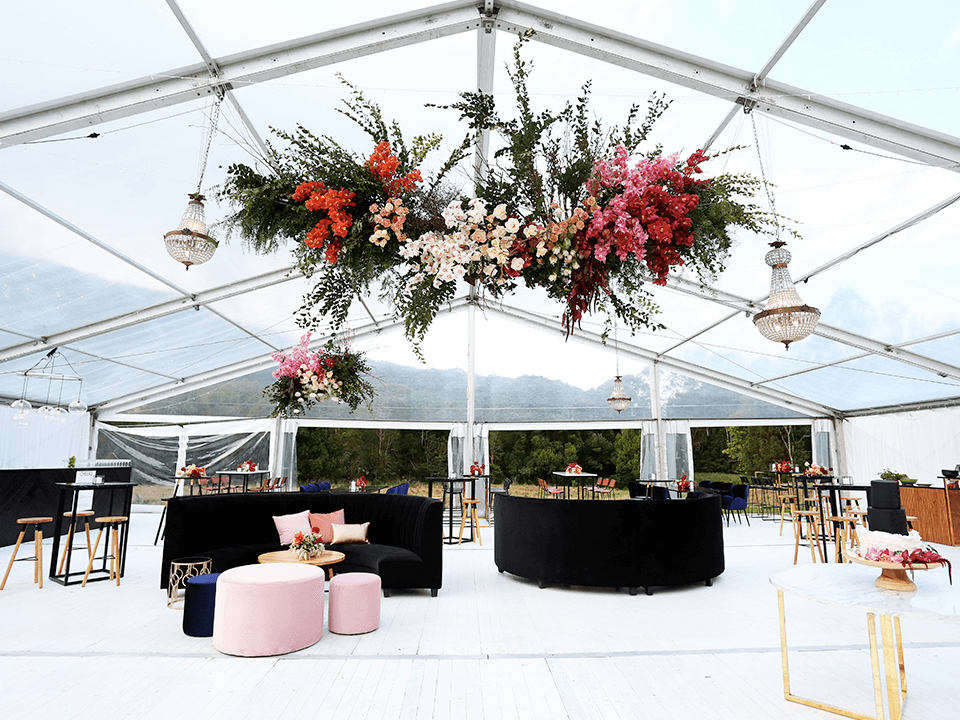 We were curious to know whether the increase of options has therefore pushed a lot of the more traditional elements out the door. Sarah was quick to say that yes, often that is the case. "The dying art of chair covers and sashes!" she says, enthusiastically. "A lot of people have moved away from that. Nobody is calling up asking for them anymore – we used to get up to 5 calls a week!".
"Linen on tables is still very popular, and it has a beautiful look in some arenas, but a lot of people are moving to a wooden table, or a marble table or concrete table – so there's no need for linen".
These possibilities can drastically influence the look and feel of a wedding, allowing couples to create a unique experience for themselves and their guests.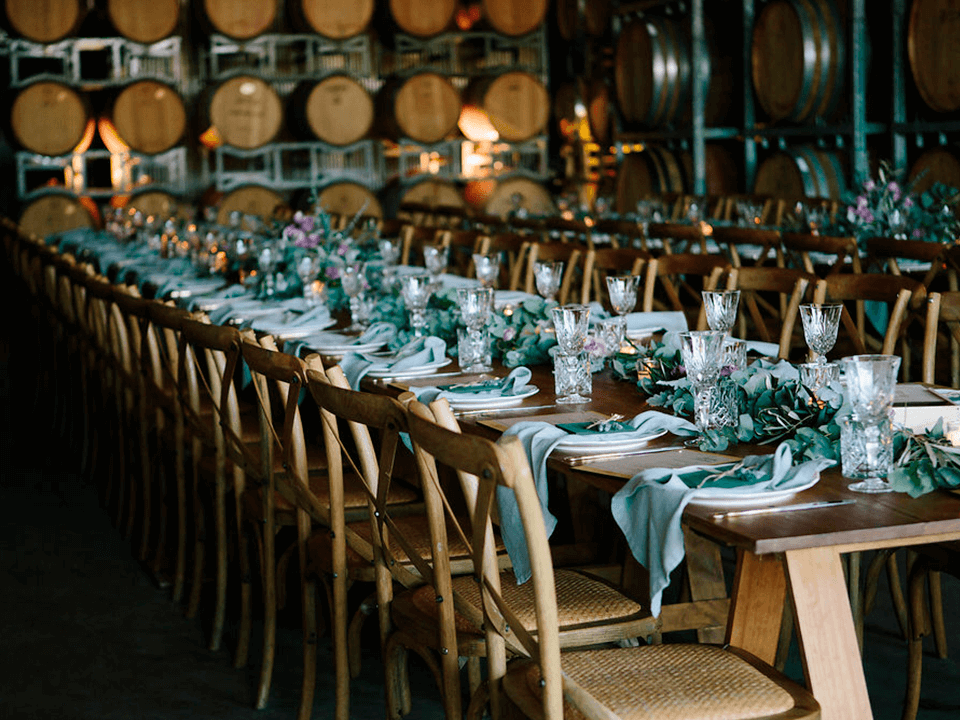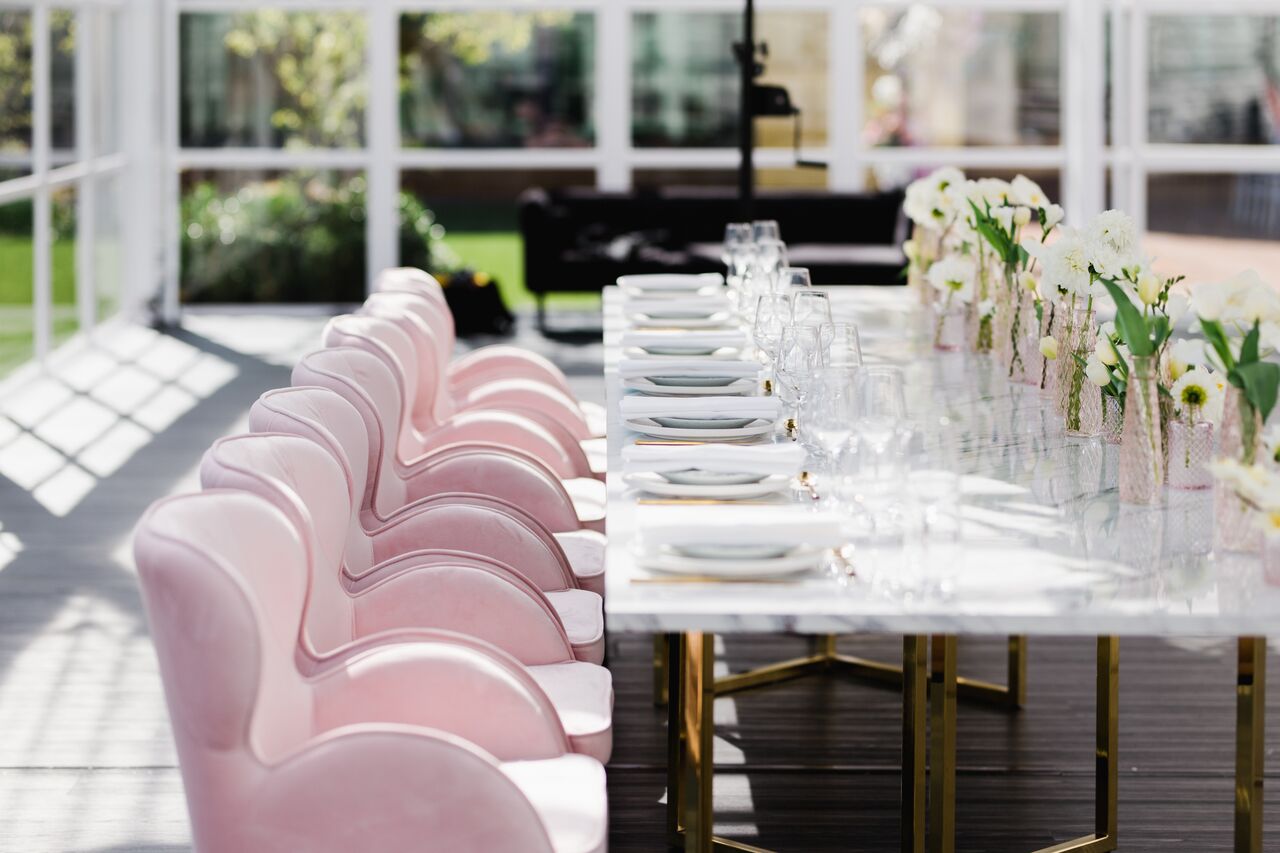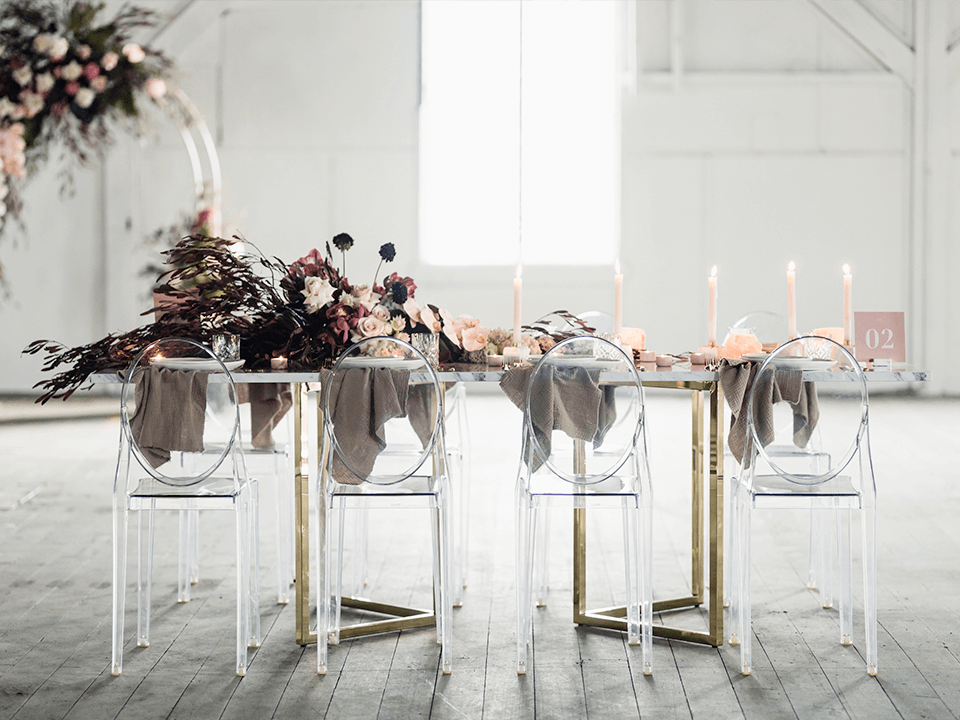 Before you sign on the dotted line, it's important to ensure that the event company you hire is going to deliver a professional service with high quality products.
"It's interesting how trusting people are," Sarah comments. "They will look at a product online, ring up and get a quote, and then they're happy to book it and pay the invoice right there and then… We really pride ourselves on the quality of our products, but the reality is, some companies and some of the smaller ones may not look after their product well at all. It can lead to disappointment on the day if it's not in great condition. The photos are obviously taken when they're brand new. You really want to be sure you can trust the quality of the product of who you're hiring from."
So how exactly can couples do that? Place Settings, as an example, have an event showroom, and offer tours for couples so that they can see the product first hand and meet the event staff. Sarah highly encourages couples to do this before forking out the money, just so they can have peace of mind on their day.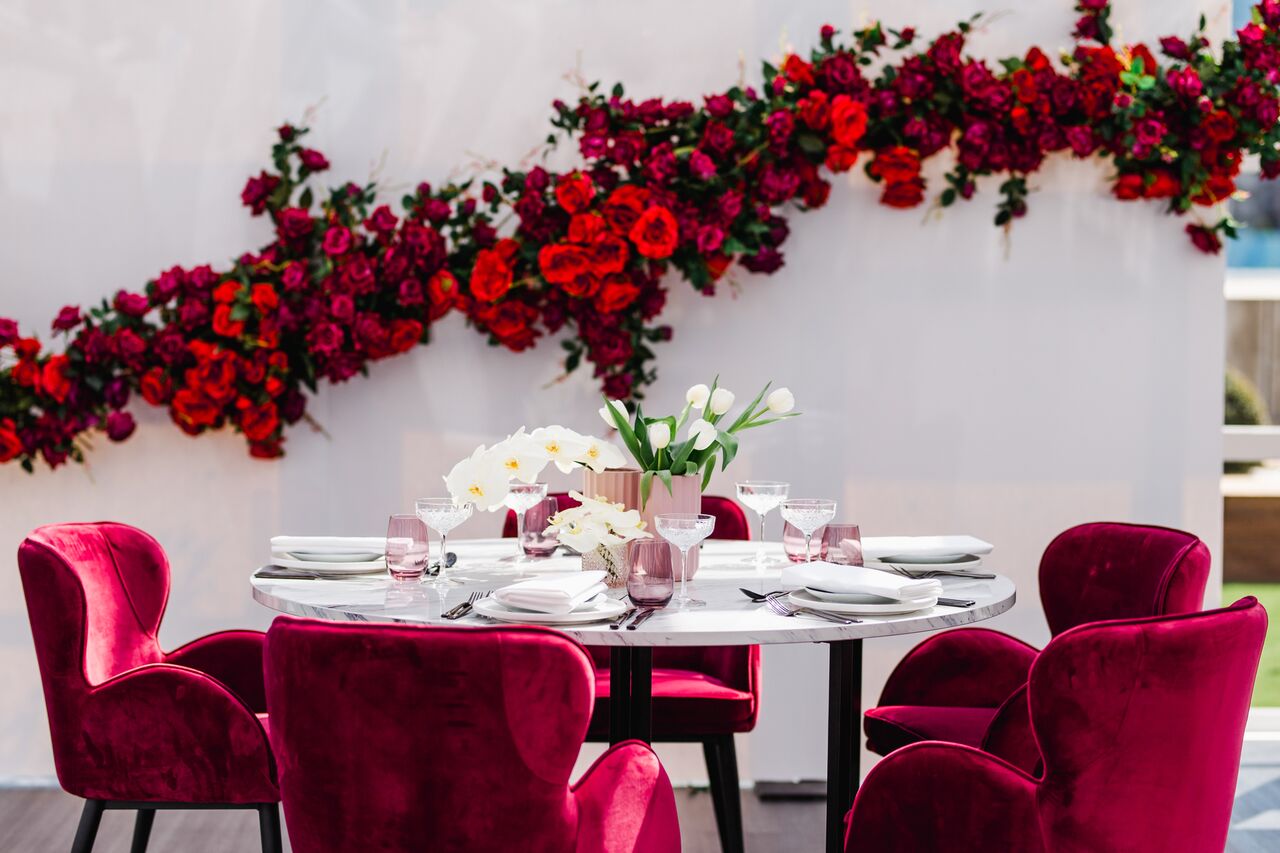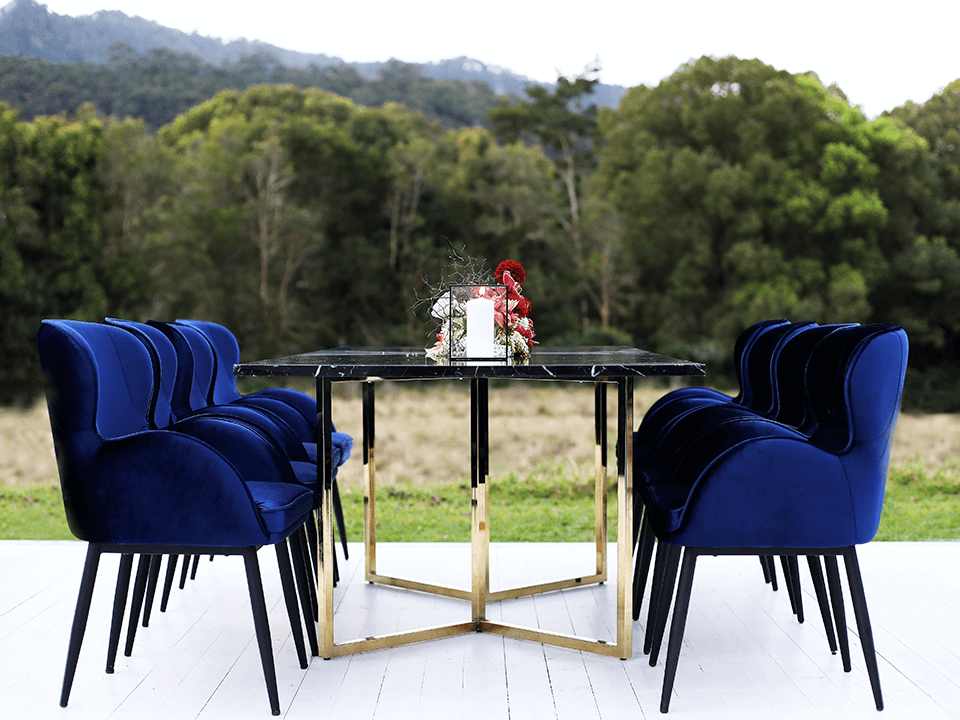 Sarah tells us that Place Settings are committed to "pushing boundaries and continually coming up with new ideas and bringing in new furniture and new colours. That's what keeps it interesting. If the wedding market had stayed with the traditional white wedding with chair covers, I don't know if we'd be that interested. But every event is different. Every caterer or stylist is always looking to do new and unique things. And it's not just the bride and groom – it's about the community you build with the couple and the stylists and caterers and florists. Being able to pull the wedding together as a community is probably the most rewarding part about it."
Ruby – Australian Bridal Service
Interviewer & Writer