No you're not the only one, we've noticed an influx on engagements popping up on our feeds too.
And while your engagement ring should be a reflection of your personal style, engagement rings are not immune to the cyclical nature of trends. This coming engagement season, prepare to see colour, unexpected cuts, and naturally, stunning amounts of sparkle. We've rounded up some of the biggest engagement ring trends for 2020, so you can drop some very obvious hints to your other half.
Yellow gold
It's official, rose gold is no longer the trendy hue – now it's yellow's turn to take the reins. While rose and white gold bands have topped the popularity charts when it comes to engagement rings in recent years, yellow gold rings are making a comeback. It comes as no surprise to anyone, but we suspect Meghan Markle's glamourous engagement ring is to blame for the surge in popularity. Gold bands compliment both diamonds and coloured gemstones and add a vintage vibe if paired with a traditional gold wedding band.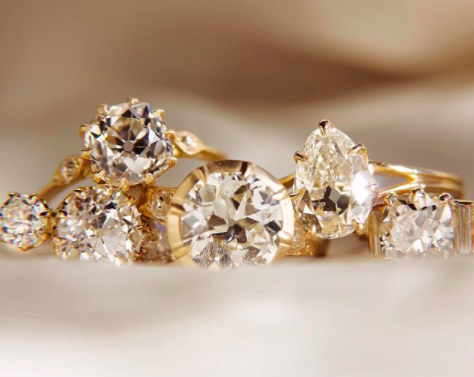 Sustainability
In true millennial fashion, more and more couples are focused on where the diamonds were sourced and their personal connection to them. For those in the market for conflict-free, sustainable engagement rings, there are more and more jewellers who incorporate eco-friendliness into their business. Decidedly romantic, vintage rings are appealing for their old-world charm but are also a sustainable way to shop for an engagement ring. Limited edition, unusual stones and one of a kind pieces are a modern way to express the bride-to-be's individual style and the combination of history and rarity, make the choice to shop vintage just that little bit more special.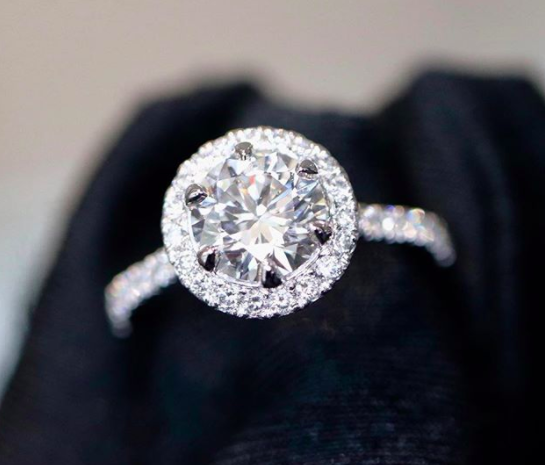 Ring: Artelia Jewellers
Unique shapes 
Pear-shaped diamonds topped the engagement ring hotlist in the past few years, and now a whole new variety of shapes and cuts are trending. Look out for hexagonal shapes and triangle cut diamonds this year as well as ovals.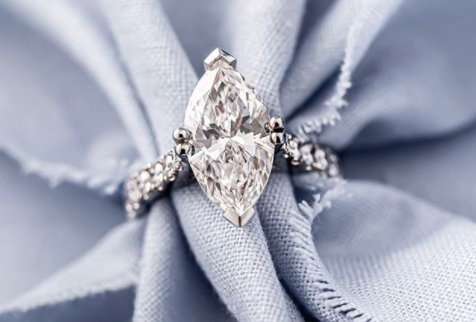 Ring: Larsen Jewellery
Coloured stones
If you're on the hunt for more unconventional bling, consider a coloured engagement ring. In 2020 we see traditional non-diamond stones in blues, purples, pinks, and even green hues. We predict these colours will make an appearance on the hands of the chicest brides-to-be.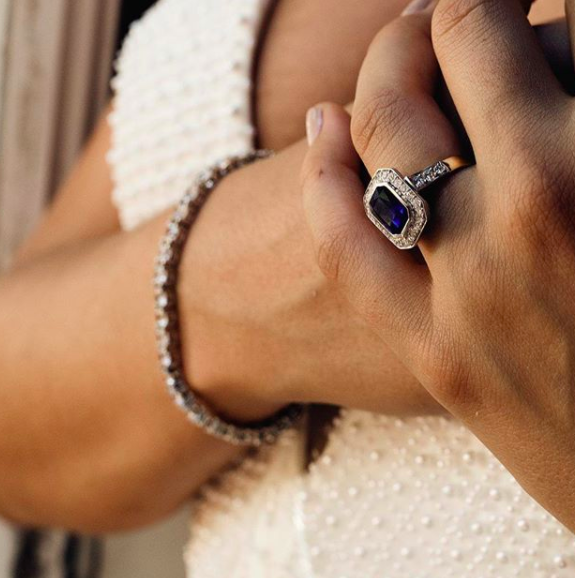 Ring: Temelli Jewellery
Stacked and nested rings
Stacking rings is a trend that's extremely popular in everyday fashion, so it makes sense that it's translated to engagement rings. Pair your engagement ring with two or three bands to elevate or mix and match metals for an alternative twist. Jewellery stacking is not a new concept, however, more and more brides-to-be are incorporating this trend to their bridal sets and we say with diamonds, more is definitely more.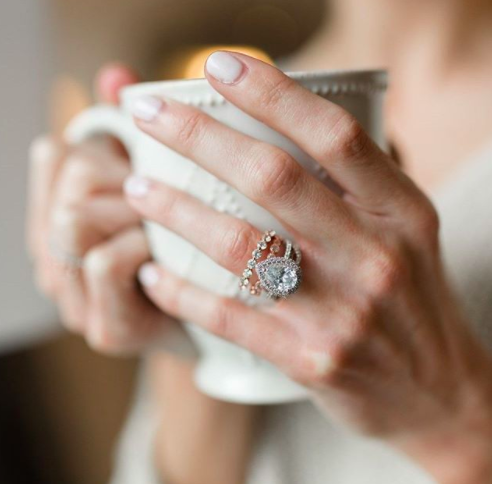 Multiple stones
Also called Toi et Moi rings (French for you and me), we've seen a huge rise in multi-stone settings. Call it the Meghan Markle effect, (again) but ever since the Duchess of Sussex debuted her cushion-cut diamond flanked by two round diamonds, this classic setting has been popping up everywhere. This swoon-worthy engagement trend is going to continue soaring for the rest of the year, we guarantee it.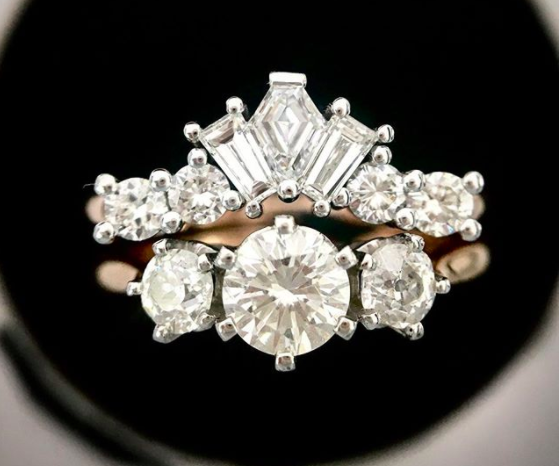 Rings: Kate McCoy Bridal
Vintage-inspired Stones
Take a note from the engagement ring trends of yesteryear and consider a sparkler with Victorian or art deco flair. We all know what's old becomes new again – and antique cuts have been seen donned by celebrities and royalty recently.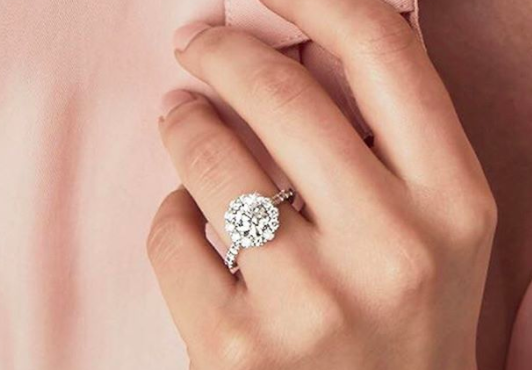 Ring: Midas Jewellery
Hidden halo engagement rings 
Halo settings have been trending for years, but this new version offers a new and understated take on an established engagement ring trend. Perfect for those who want a sparkly ring without committing to tradition, a hidden halo engagement ring features a halo of diamonds below the centre stone on the ring's setting.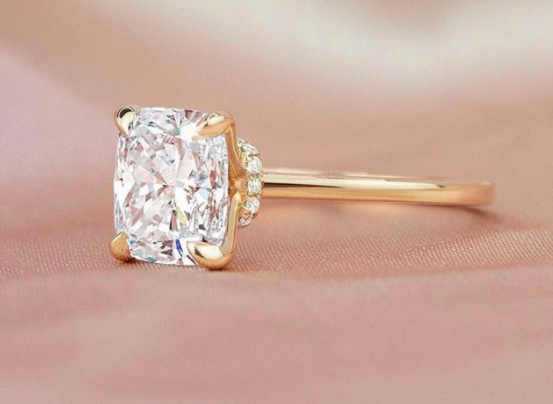 Eve – Australian Bridal Service
Wedding & Trends Editor