From His Bedroom Floor to the Pages of Vogue
Con Ilio Melbourne
With Con Iliopoulos
Head Designer

We're sitting down with Con Iliopoulos, the internationally renowned 27-year-old behind the high-end couture label CON ILIO.
Con spent most of his childhood curled up on lounge-room floors, pulling apart his mother's dresses (dresses he "wasn't supposed to pull apart") and sewing gowns for Barbie dolls. Before he knew it, he was making them for school formals and debutantes and weddings, for girls who knew him and girls who had heard of him. Not a bad side hustle as a young teenager, right?
When he finished high school, freshly 18, he had enough interest from his community to continue what he loved most: designing and making and sewing. Now, 14 years on, his designs are gracing the pages of Vogue Weddings and the bodies of celebrities such as Lauren Phillips and Olympia Valance. We're talking to Con about what's hot in weddings today, and what brides are going for in their custom gowns.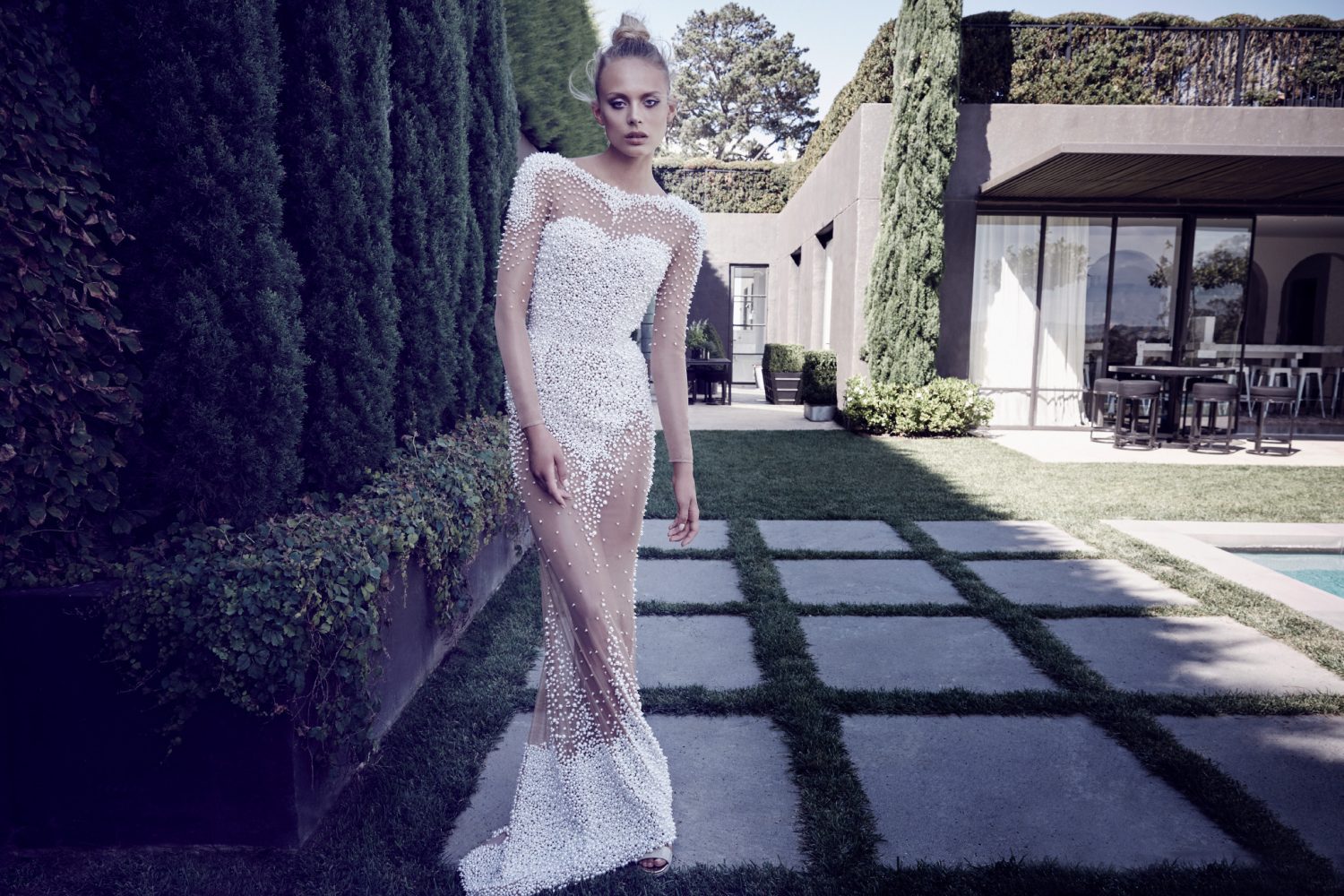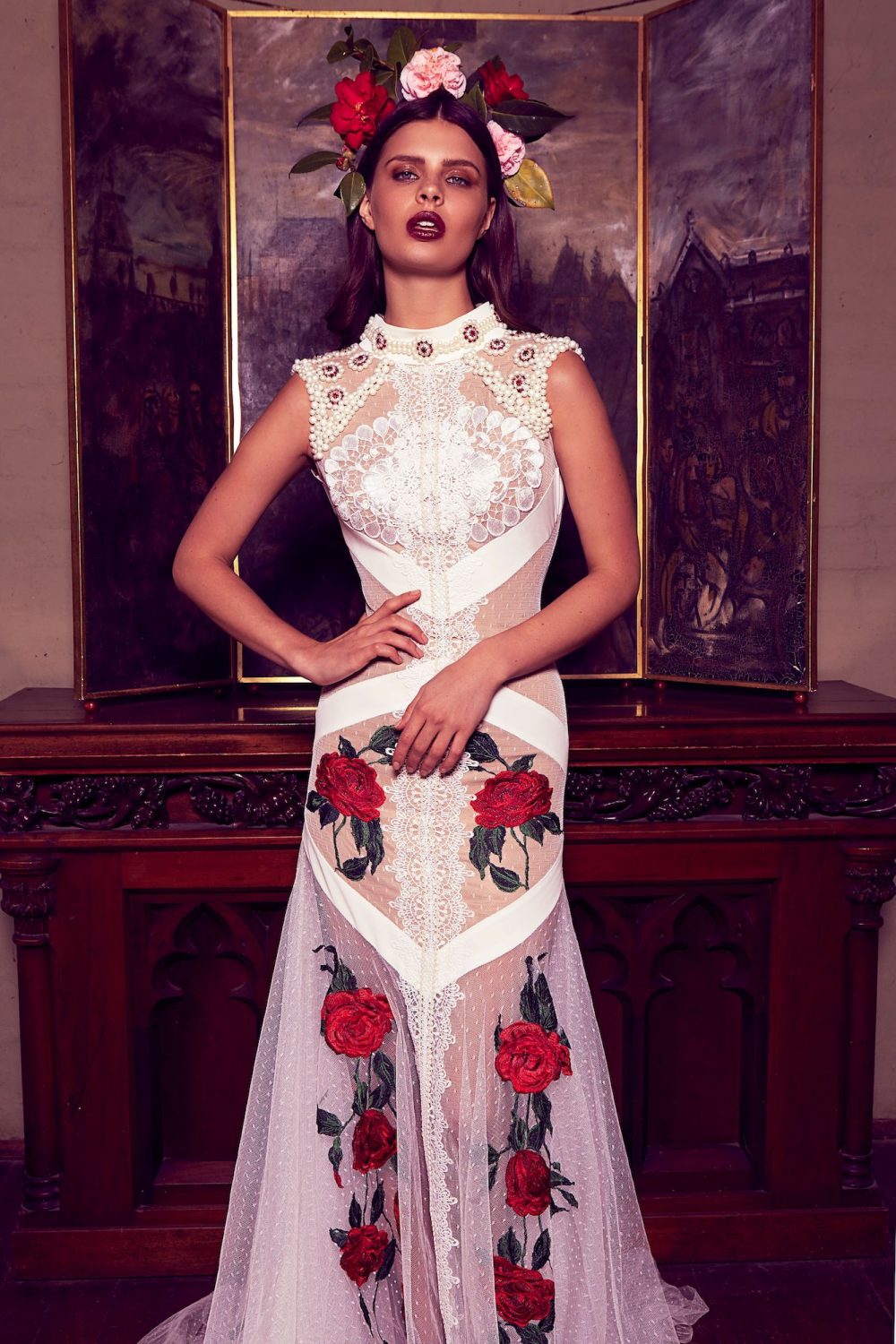 "The fishtail gown is out the window and the ballgown is coming in…" Con announces, with an assured laugh. "It'll be that way for a while."
"In saying that, a lot of brides are going for two gowns. They do something where the skirt or the train is detachable so they can have that big ball gown experience, but also have that more relaxed, slinky gown underneath."
For brides who want the big, ball gown experience, but also love hitting the dance floor with elaborate and impassioned dance moves, this is the ultimate dress design and ensures you can effortlessly enjoy every element of your wedding day.
What else is Con seeing more of? We were curious. Recently, "we've had brides doing the nude mesh with all the lace and everything on it," he tells us. "Twelve years ago, we were looking at nude mesh with all this lace and beading. You can see how elements come back from the past. Except we twist it and make it our own thing."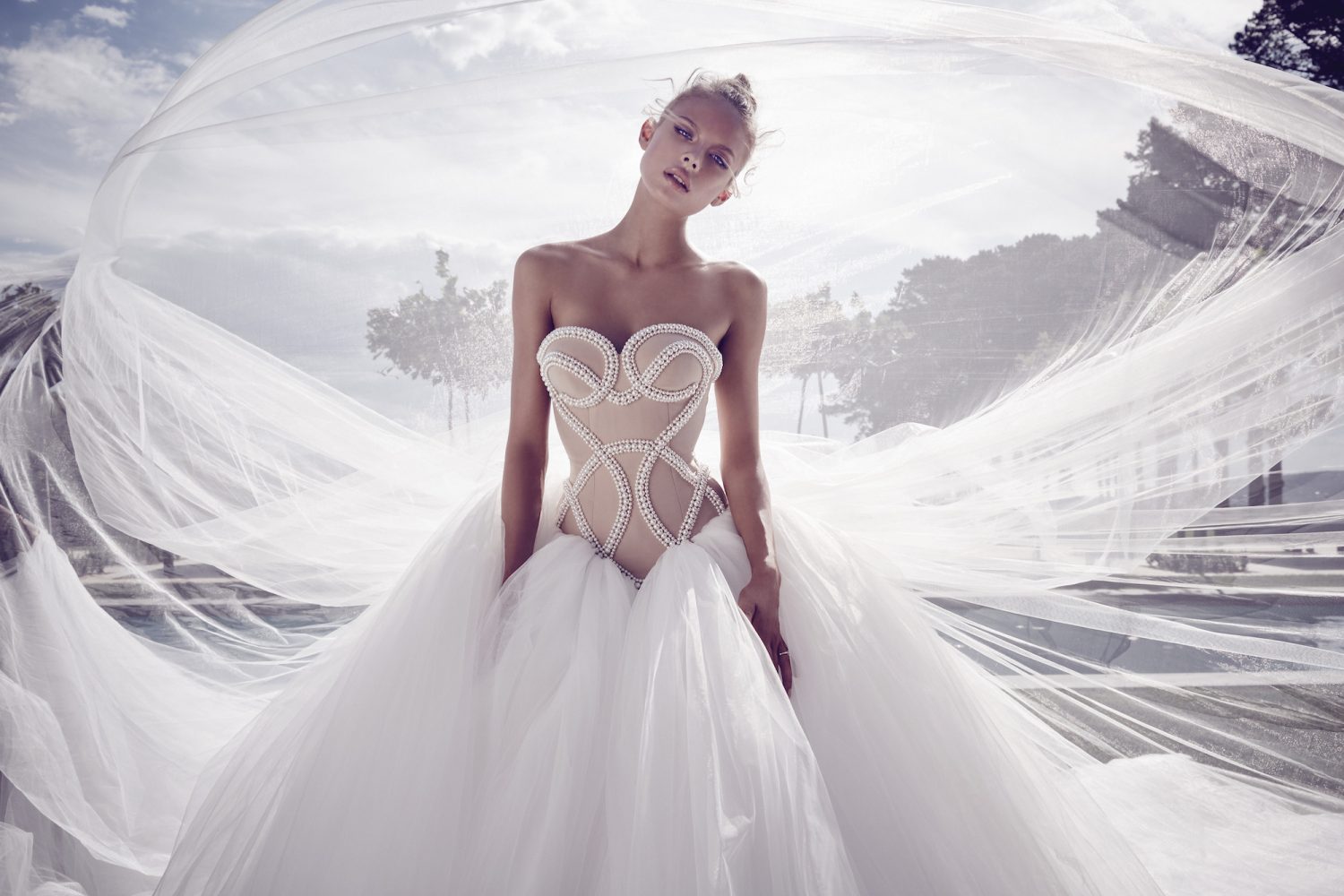 We talk about the inevitable fashion cycle and about how, when 80's elements arrive on the scene, Con flicks through old images of 80's bridal gowns and uses them as inspiration to pair elements with new trends. What we get is a creative amalgam of different eras, and as you can see, it definitely works.
"Another thing people aren't afraid to do is colour. I'm finding a lot of my brides are adding a bit of colour into their gowns. They're not going for that whole pure, bright white."
"I work a lot with bone. A lot of brides come in asking for ivory, they aren't afraid of adding a bit of silver or gold into their gown. Or there's like a nude, beige tone incorporated into the design."
Con's glad to say goodbye to optic white. "People using optic white are being left behind. I haven't found that to be something that comes back and I really hope it doesn't," he says with a laugh. "I do not like the optic white whatsoever. It's too white. It throws off this fluorescent blue tone when you're outside or in the shade. It looks optic blue. It's terrible. That's one thing that I hope never comes back".
We agree. Look at the way that a little bit of colour can completely transform a dress: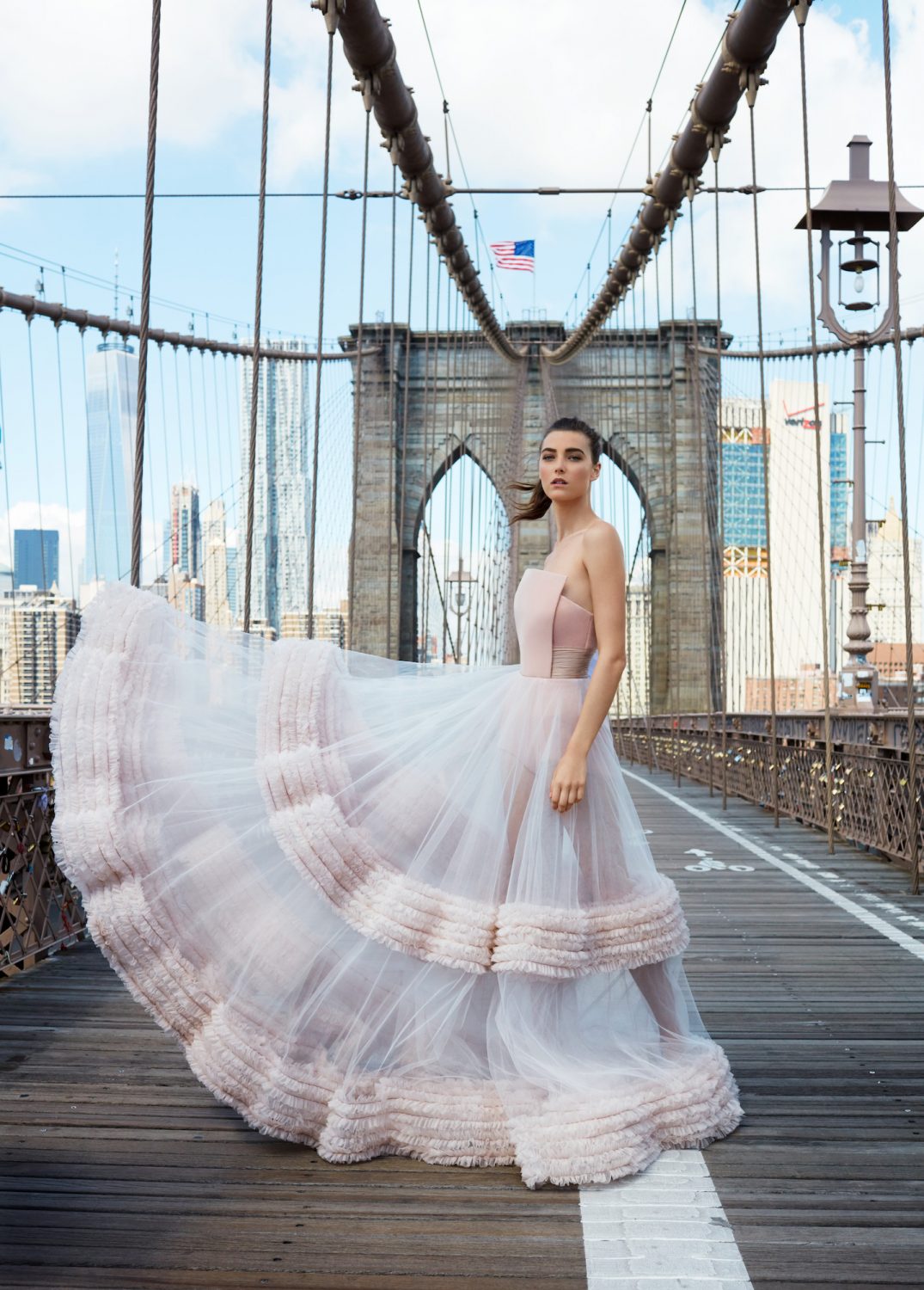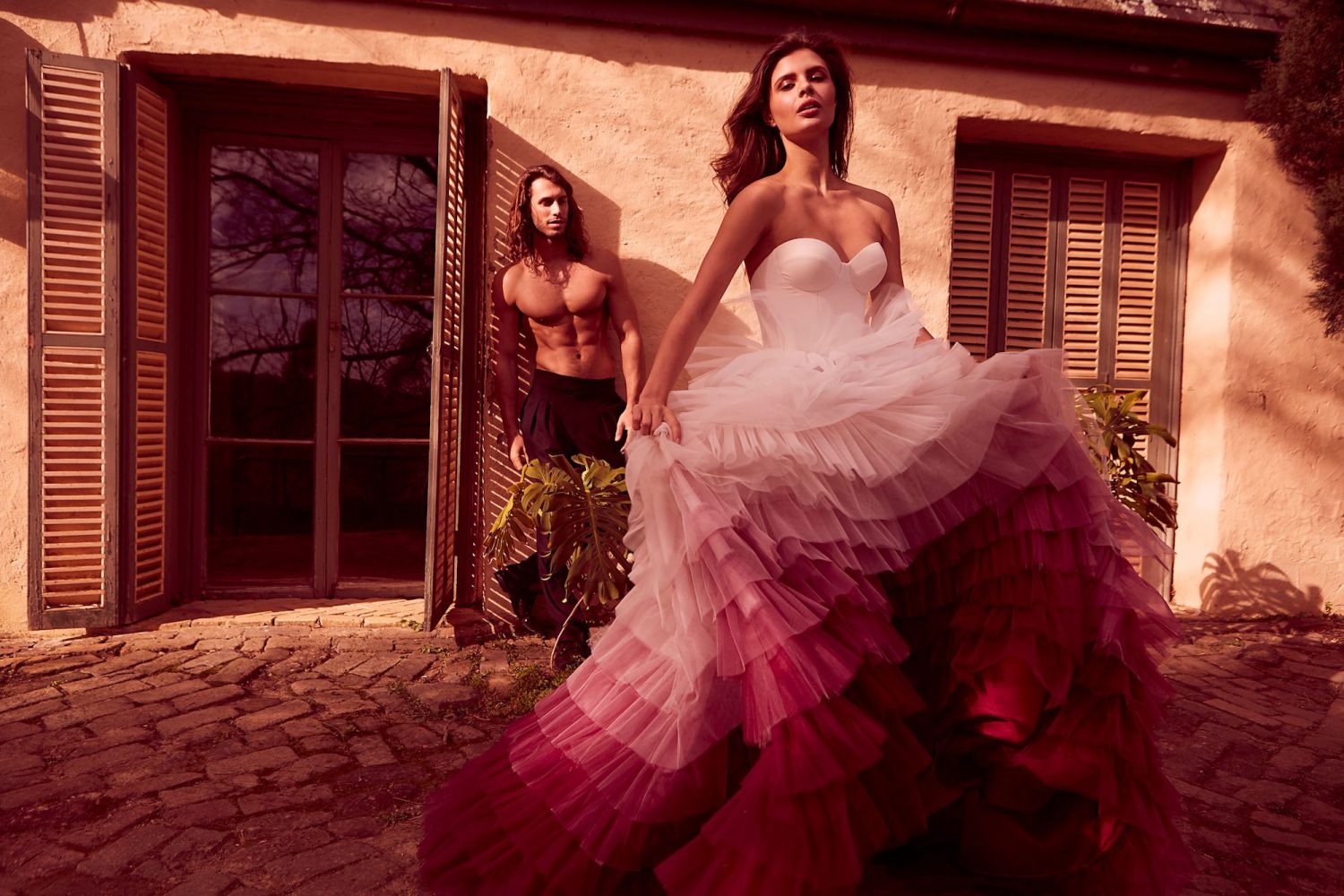 Con stresses that brides need to "enjoy the process of the wedding". He recommends a wedding planner, as "they're always amazing to have", however, he understands some couples' budget restrictions. To these couples he says: "Be organised well in advance prior to the wedding and don't leave things too late. That's probably the best thing.".
So, what does "leaving things too late" mean when it comes to the dress? Con encourages brides to get their dress organised 8-12 months prior to the wedding date. "However," he emphasises, "I always recommend that brides book their venue. Once she's booked the venue and the date, then come to me for a wedding gown. Because I've had scenarios where venues have changed or couples have changed the date. If I lock in the bride's date in my calendar and then she moves it – then I may not be able to do it 2 weeks later, because I've got another 10 gowns due two weeks after that." It's understandable, when you have a schedule as packed as Con's.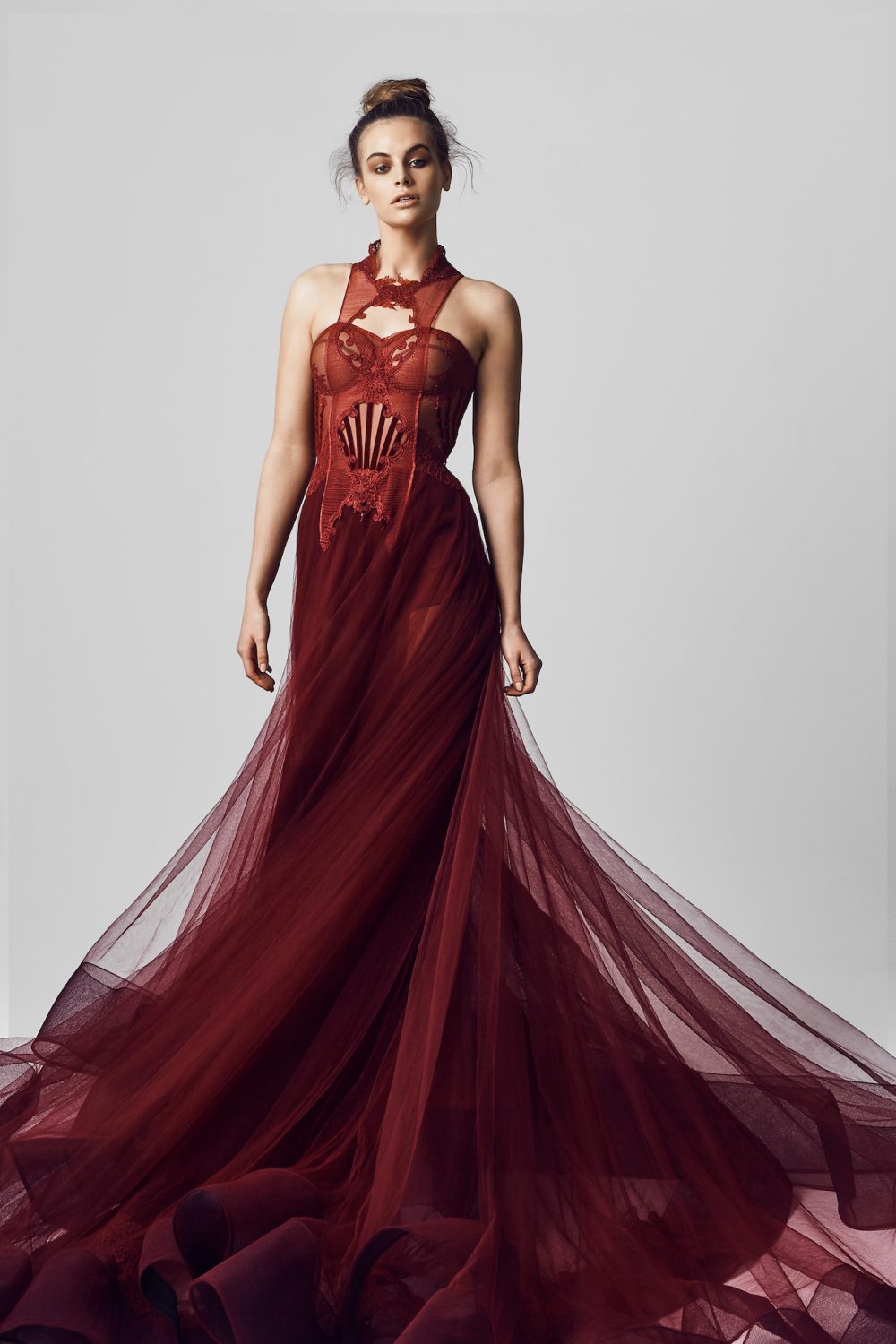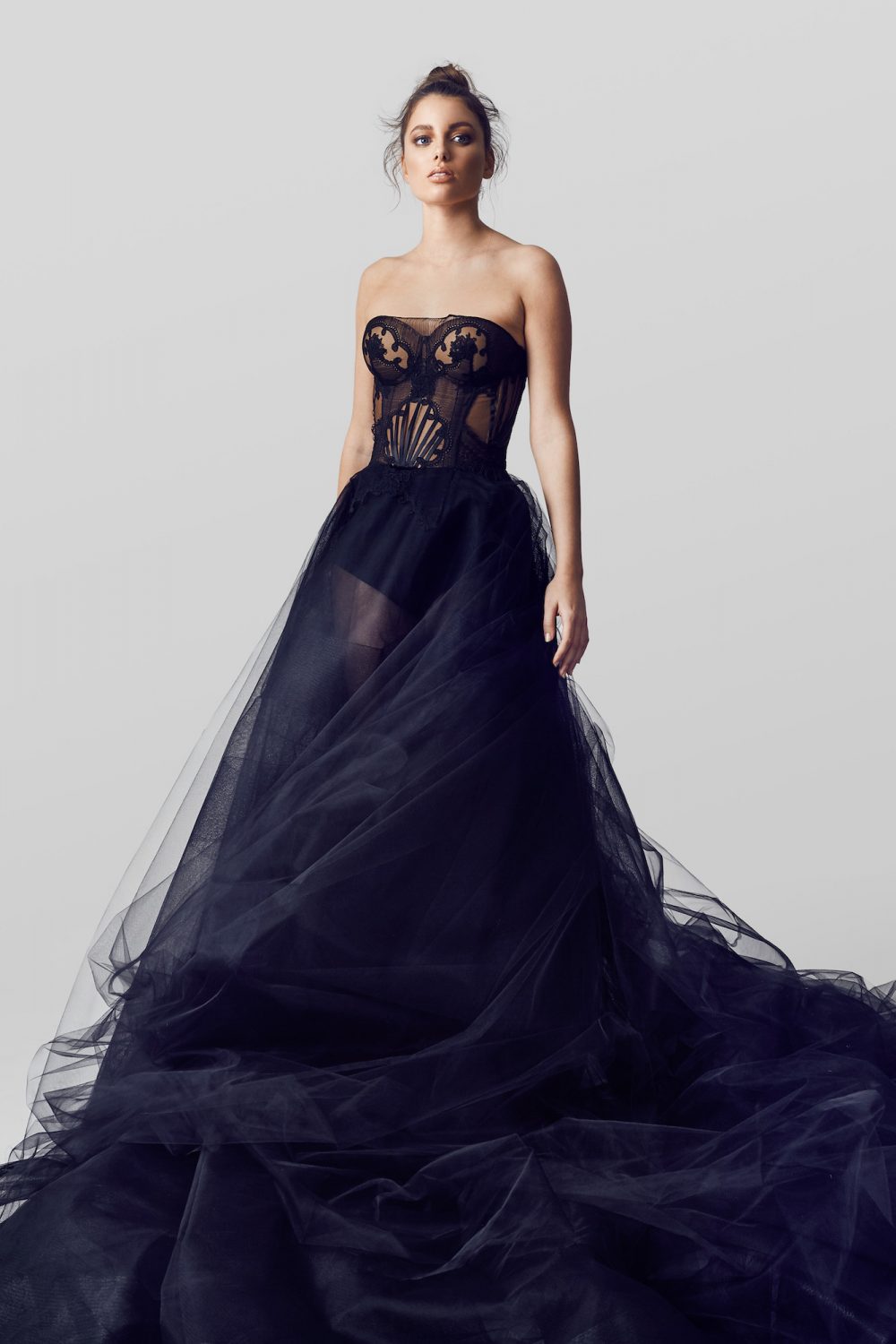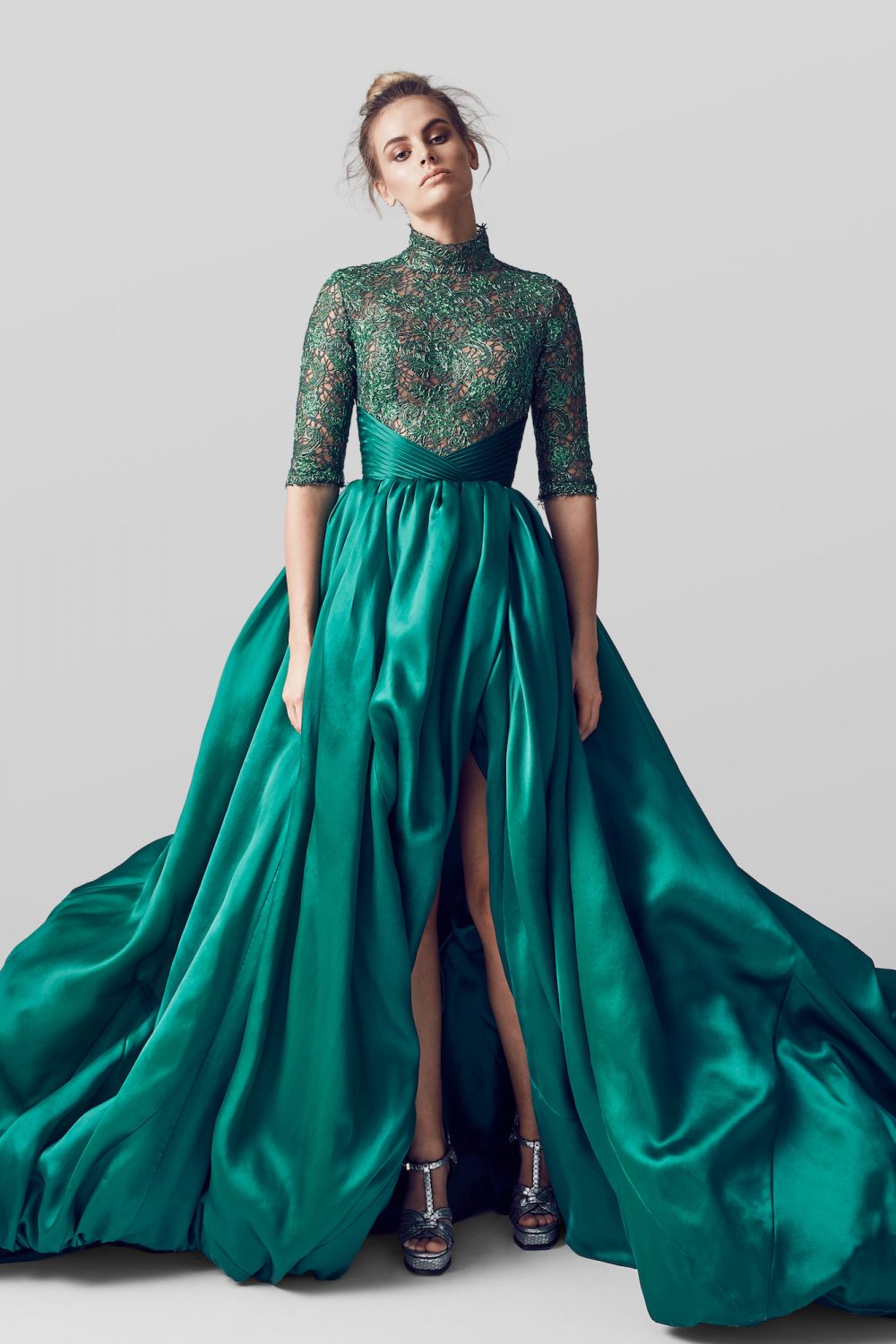 Con always reminds his brides to enjoy it.
"It doesn't matter if the roof falls down on your marquee or the cake tips over, it's going to be a memorable night, and it's going to be a happy memory. Don't worry about anything! Otherwise they just stress the whole time, and come the wedding day they're just exhausted and they don't enjoy it as much as they do. I'd do anything to make sure they're not stressed and that they're happy and enjoy their time and the process with me."
Ruby – Australian Bridal Service
Interviewer & Writer