Whimsical Wonderland
Craig Braybrook
With Craig Braybrook
Head Designer

We're sitting down with Melbourne-based and internationally renowned dress designer Craig Braybrook from Craig Braybrook Couture, affectionately remembered for his time on Project Runway Australia. Craig is known for his expert craftsmanship and creative genius, and he's been working in the industry long enough to see the fashion cycles twist and turn. We're talking to Craig about what's hot in bridal design at the moment: what brides are asking for, and what they're leaving behind.
"There's definitely huge trends – big, big skirts and the whole princess look is in at the moment," he begins.
"It's a bit more auesterial and whimsical than what we were doing in the early 00s and late 90s. I guess it's a 1950s shape, but doing it with lightweight tulles and organzas so it looks lighter and more romantic."
Romantic it does. Check out some of these beauties: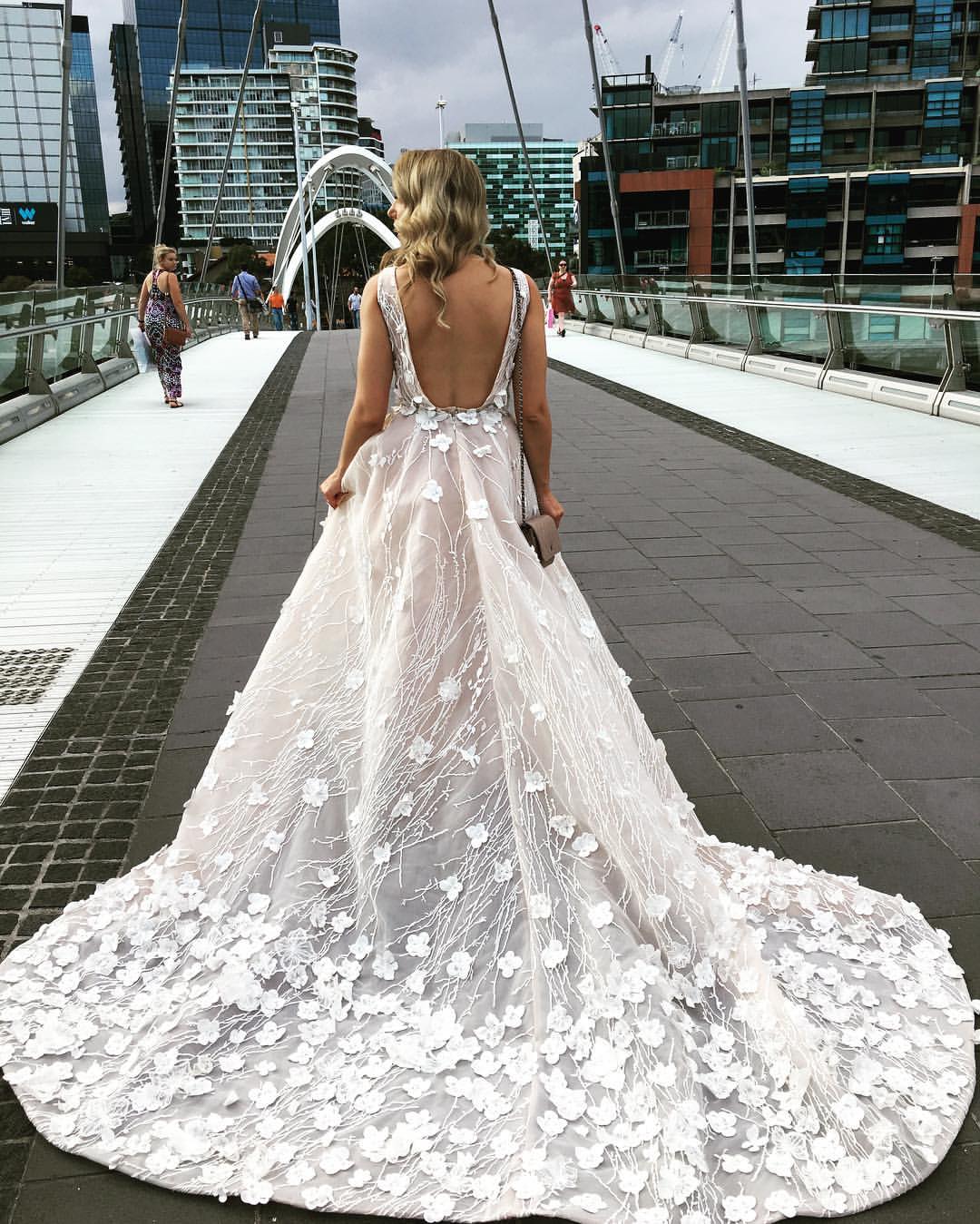 So what is this look replacing? What should brides, who want to ensure they're keeping up with the trends, avoid?
"For the past 10 years we've been doing a lot of that figure-hugging, flared look. I think it's getting to the stage where it's getting a bit boring and everyone's sick of the same look… so I think there had to be a change."
Human bodies are diverse – wide, long and thick, this way and that way. This is a more adaptable style. Craig confirms that "you need the right shape to pull off that [figure-hugging, flared] look. If it's fitted to the waist, or a little below the waist, it's more forgiving."
This is one reason why brides choose designers. Designers are experienced in not only designing and sewing gowns, but also in fitting them to the body shapes that suit them. It's important to listen to your designer and trust them along the journey, particularly if they're someone like Craig, with so many years of experience behind him.
"We used to be seeing really heavy, three-dimensional embroidery and beading" Craig says. However, following the look and feel from the fabric in the big dresses, the details are "becoming much more delicate, which fits the more ethereal and whimsical look".  
When it comes to headpieces, crowns are still huge, and Craig reassures us that it will "keep going for quite a long time".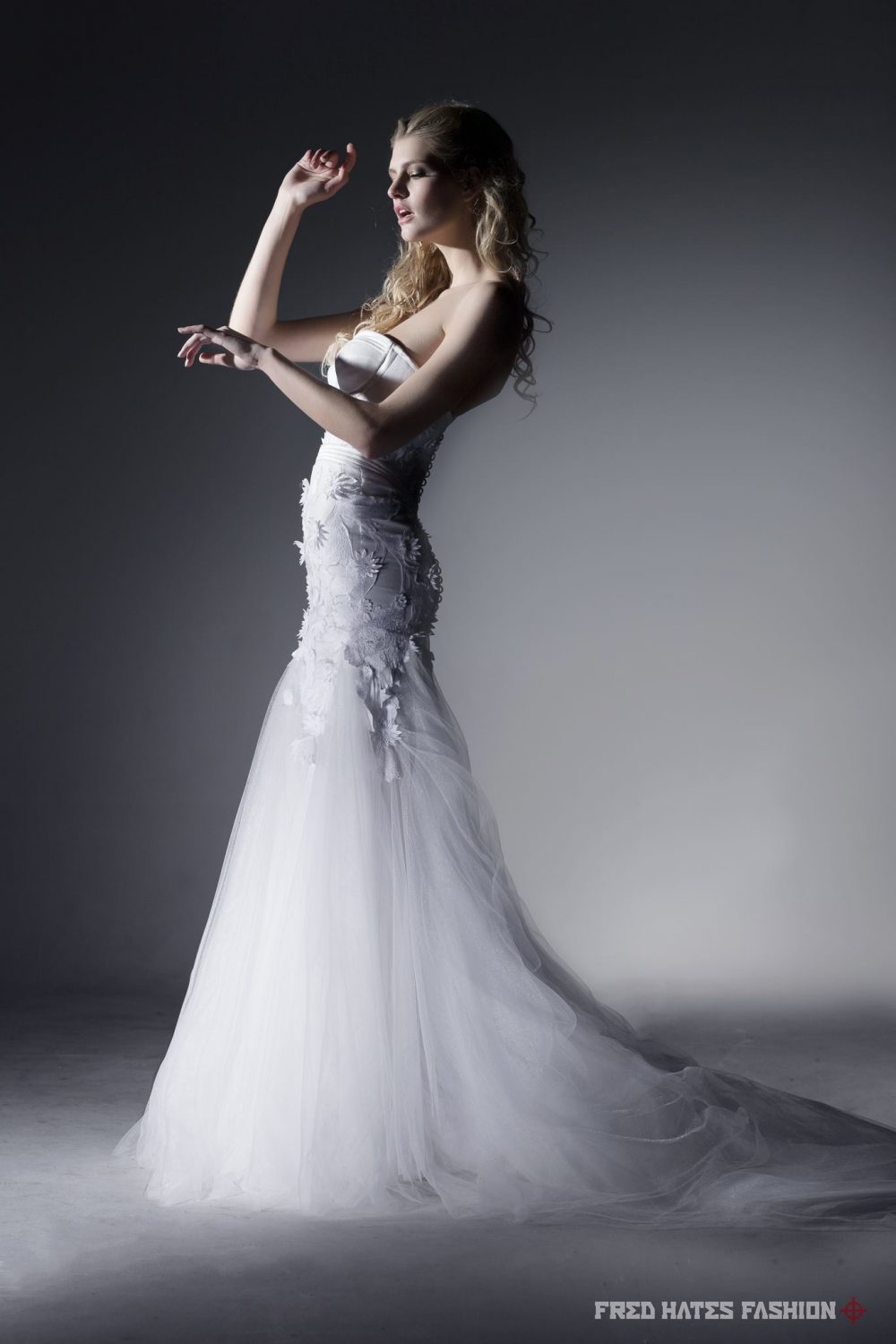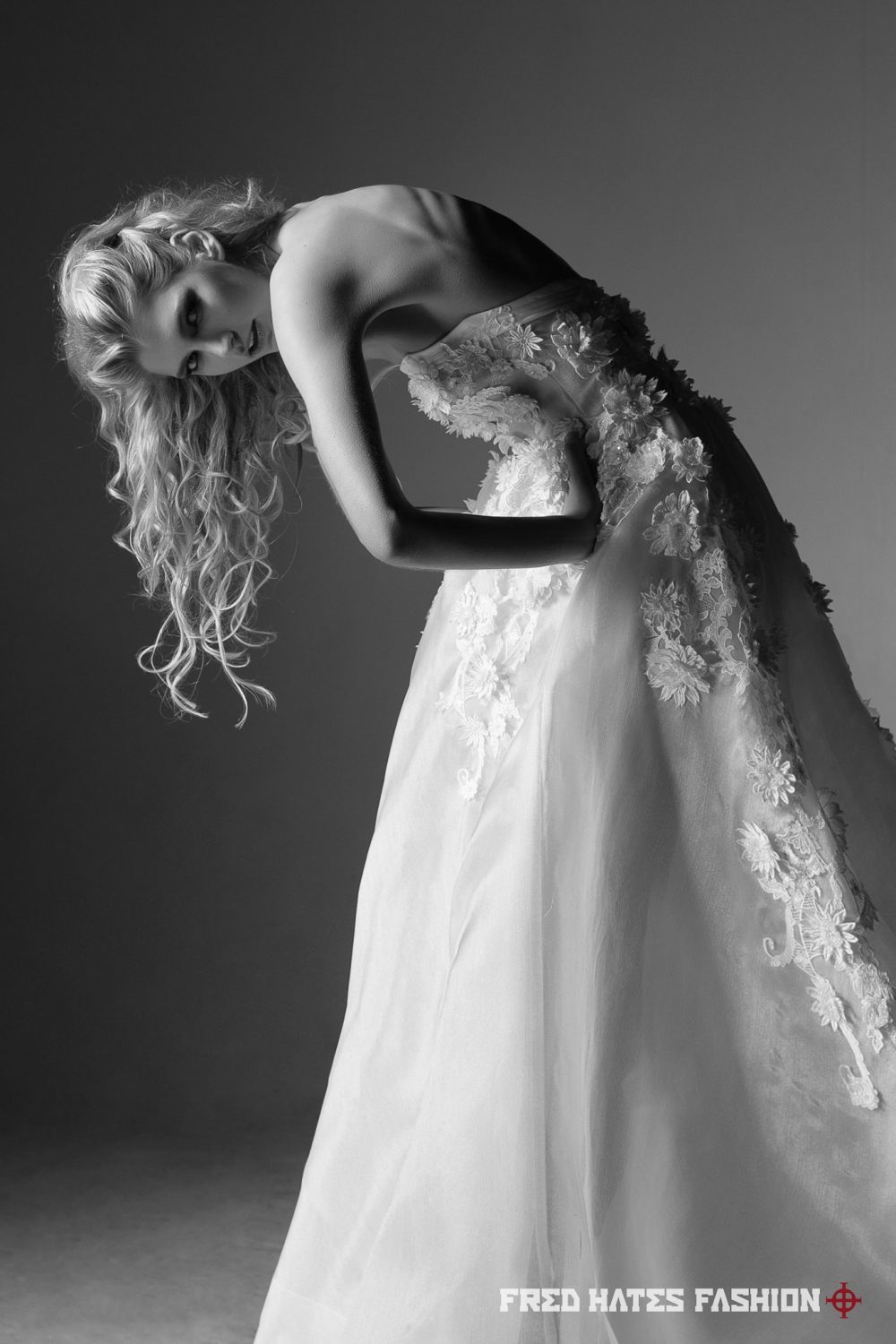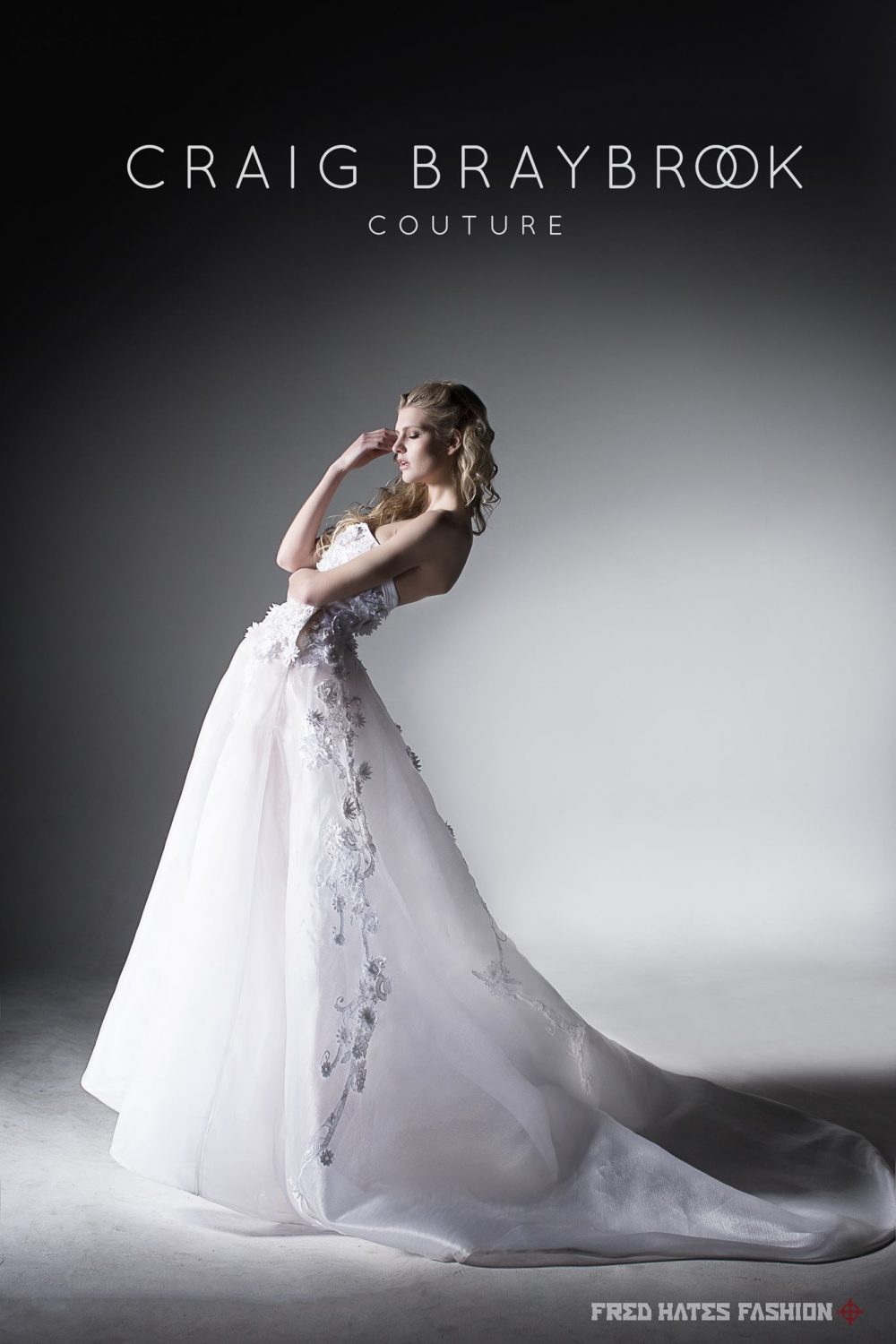 Crowns are more than just a string of flowers wrapped around your head, Craig tells us that "beaded headpieces that fit flatter on the head, other than a proper crown-crown" is popular as well. "Then it mixes with your hair a bit. [This bigger crowns] look very regal, which doesn't look right with every single dress."
It also may not look right with every venue, which is important to consider. "I always ask girls where the reception is, because you want it to fit. If the wedding is in a winery, you probably don't want a big princess look. It doesn't quite flow. If you're getting married in Bali and you're wearing a big ball gown with long sleeves, you'll end a hot sweaty mess."
No thank you.
We're desperate to carve our own identities in the word, and often social media shows us just how difficult that is. We're all so similar, right? Craig tells us that social media is often "the reason why so many brides want a custom dress. They don't want to go into a store and see a sample and just order that dress, because there may have been 50 people who have already had it. Most of our dresses now are custom, whereas 10 years ago, it was around 25% custom. There's been a huge, huge change as far as that goes."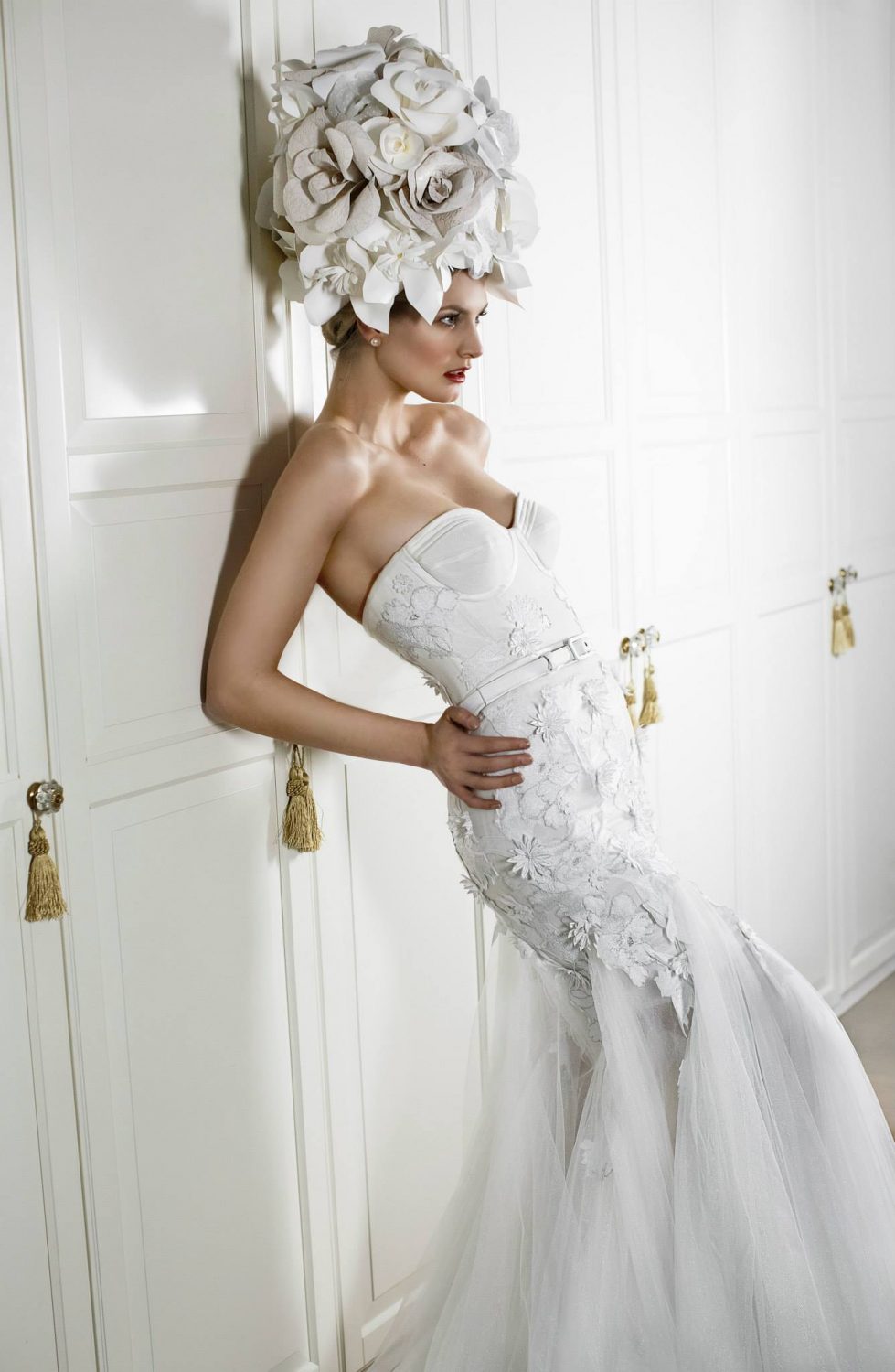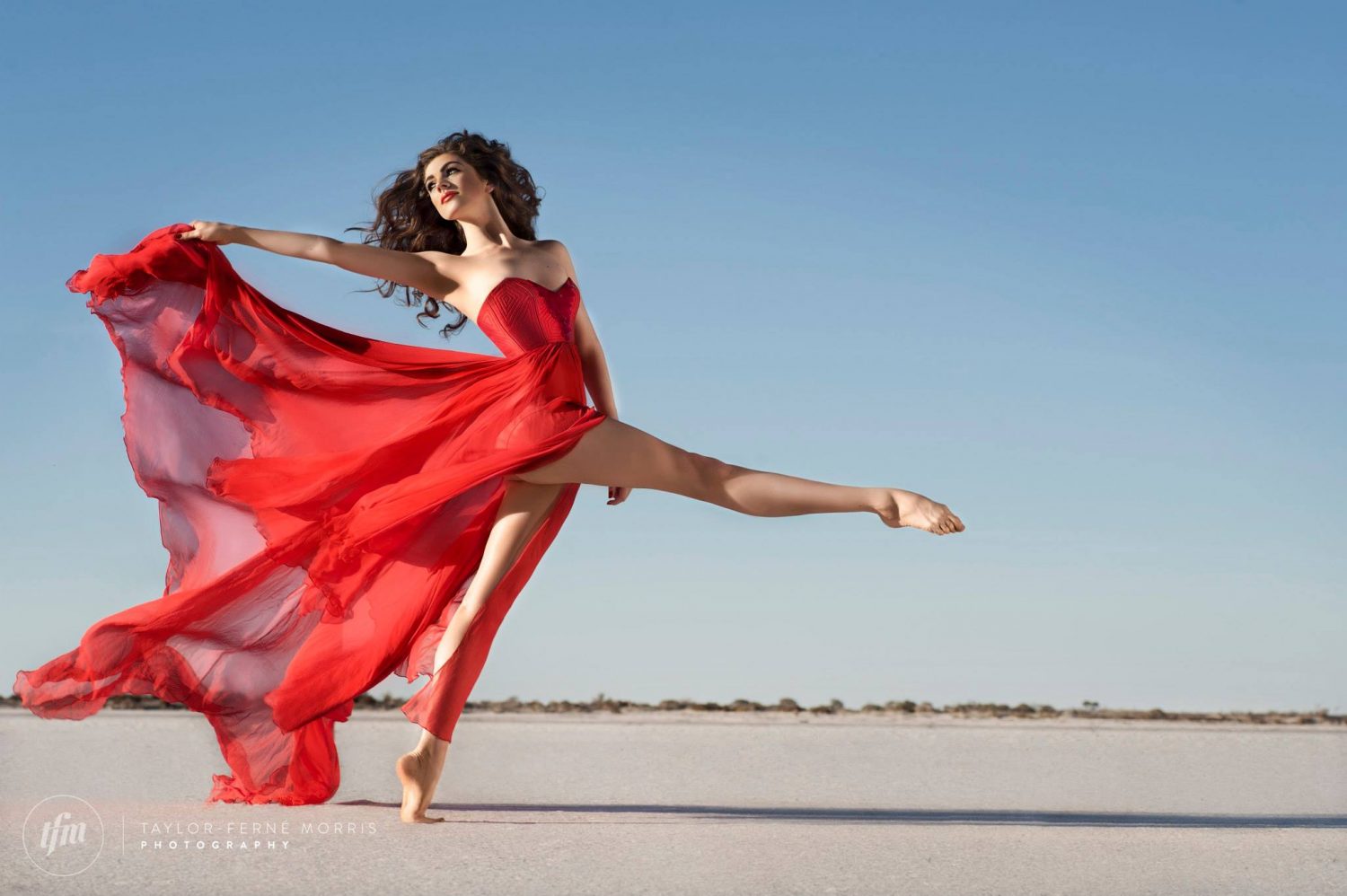 In saying that, it has also shown brides what's possible with their dress, and many are mixing and matching elements based on what they've seen online. Craig says that these photos are helpful to bring in on an initial consultation ("ideally 6-12 months out from the wedding"), as it helps to paint a picture of the look the bride is going for.
For a designer to hand over a dress that they and their team have lovingly slaved over for months and months, and placing it into the hands of a nervous and excited bride is a momentous occasion, and something which Craig takes a lot of pride in. For the bride, the build up has been immense. In the time since their first consultation to the final handover, the reception has been booked, the photographer chosen, the invites posted and the RSVP date closed. It's almost time for their big day.
"I think, creating something for someone's day, a day they see is one of the biggest of their lives, is a very special thing." Craig tells us. "It's very emotional. To be able to help people achieve their dream dress is pretty special."
Ruby – Australian Bridal Service
Interviewer & Writer