Glamour and Sparkles and Big Dresses, Oh My!
GEORGE ELSISSA
With George Elsissa
Head Designer

"Delete Instagram! Don't take photos in fittings!" he says with a laugh.
"No one's ever going to do that. But I like to encourage it."
We're talking to haute couture designer George Elsissa, who is making waves nationally from his flagship studio in Leichhardt, Sydney. He's known for his fusion of the classical and the elegant and he has brides flocking to Melbourne and Sydney to co-design the dress of their dreams.
Today we're talking about the trends in wedding gowns, the influence of Instagram, and how brides can ensure the design process is as rewarding as their wedding day.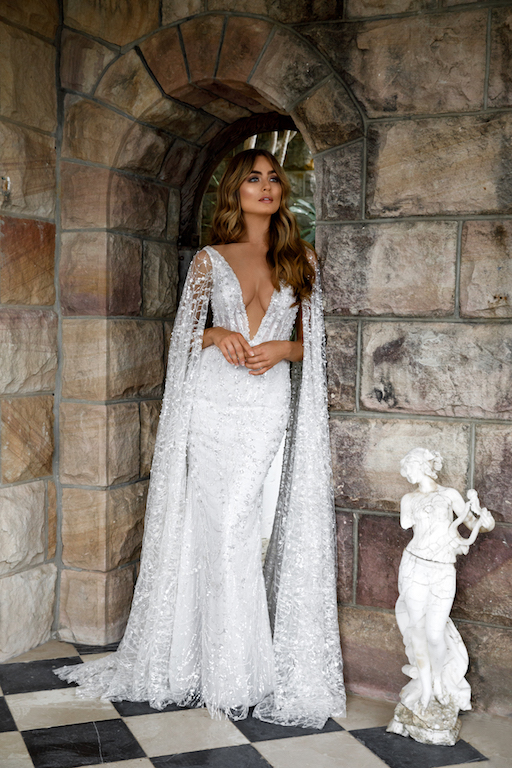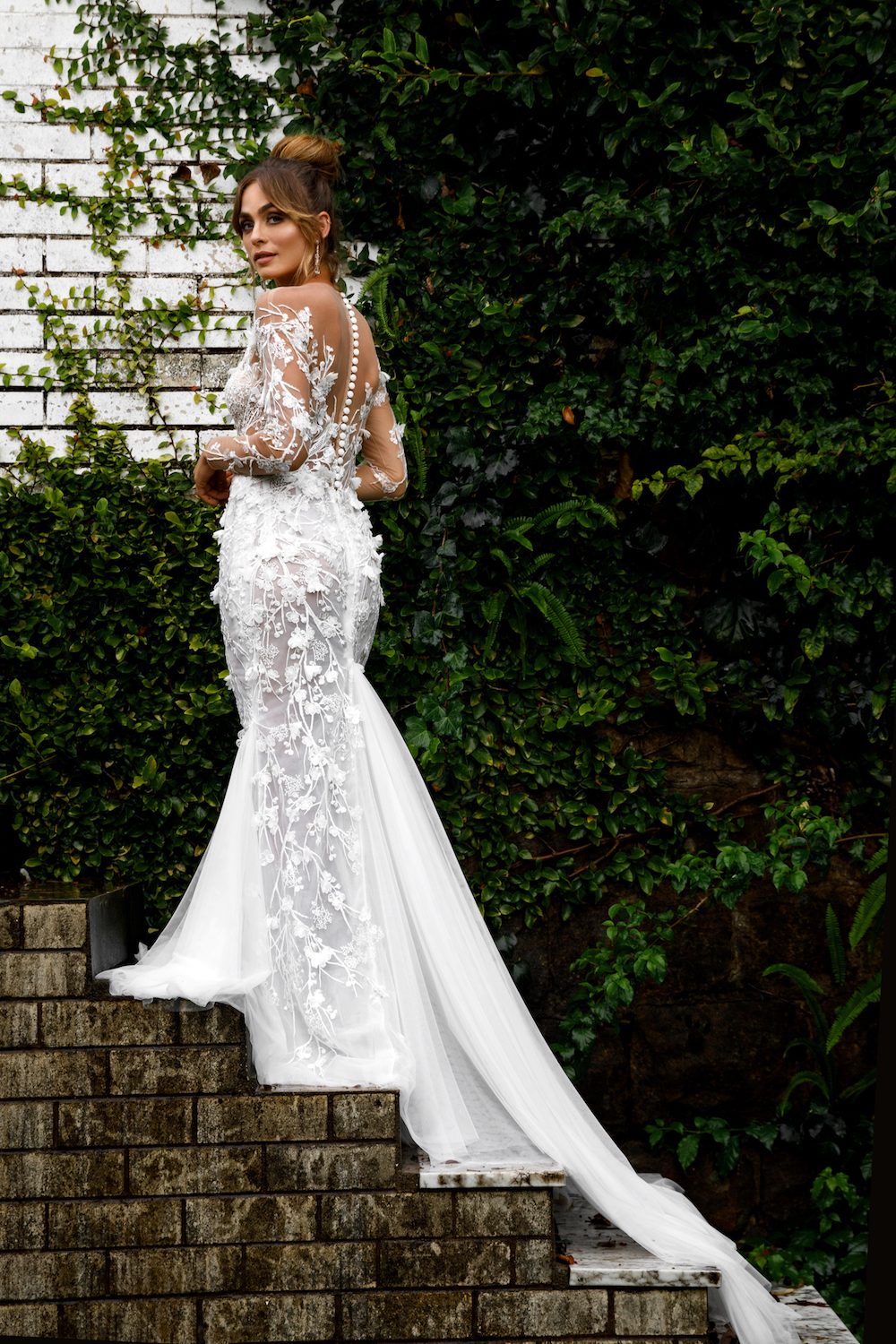 "Now, every bride comes in asking for the two-in-one dresses" George begins, "where the top, skirt and cape are interchangeable. Before that, people wanted two different dresses- two completely different looks." Not only does this mean that brides no longer have to purchase two wedding dresses, but they are able to maintain fluidity of style from the ceremony through to the reception. What a practical trend!
Brides can gracefully walk down the aisle in their dream dress, then strip back into something with a little more room to move for the reception. They can get on the dance floor and be twirled about by their lover without worrying about stitches and trains and ripped lace.
It seems as though Instagram is getting the credit for a number of emerging trends at the moment. Thanks to social media, brides can see what's possible in their dress design and how their dresses can suit not only their bodies, but the wedding venue, their hair and makeup and the decoration and styling as well.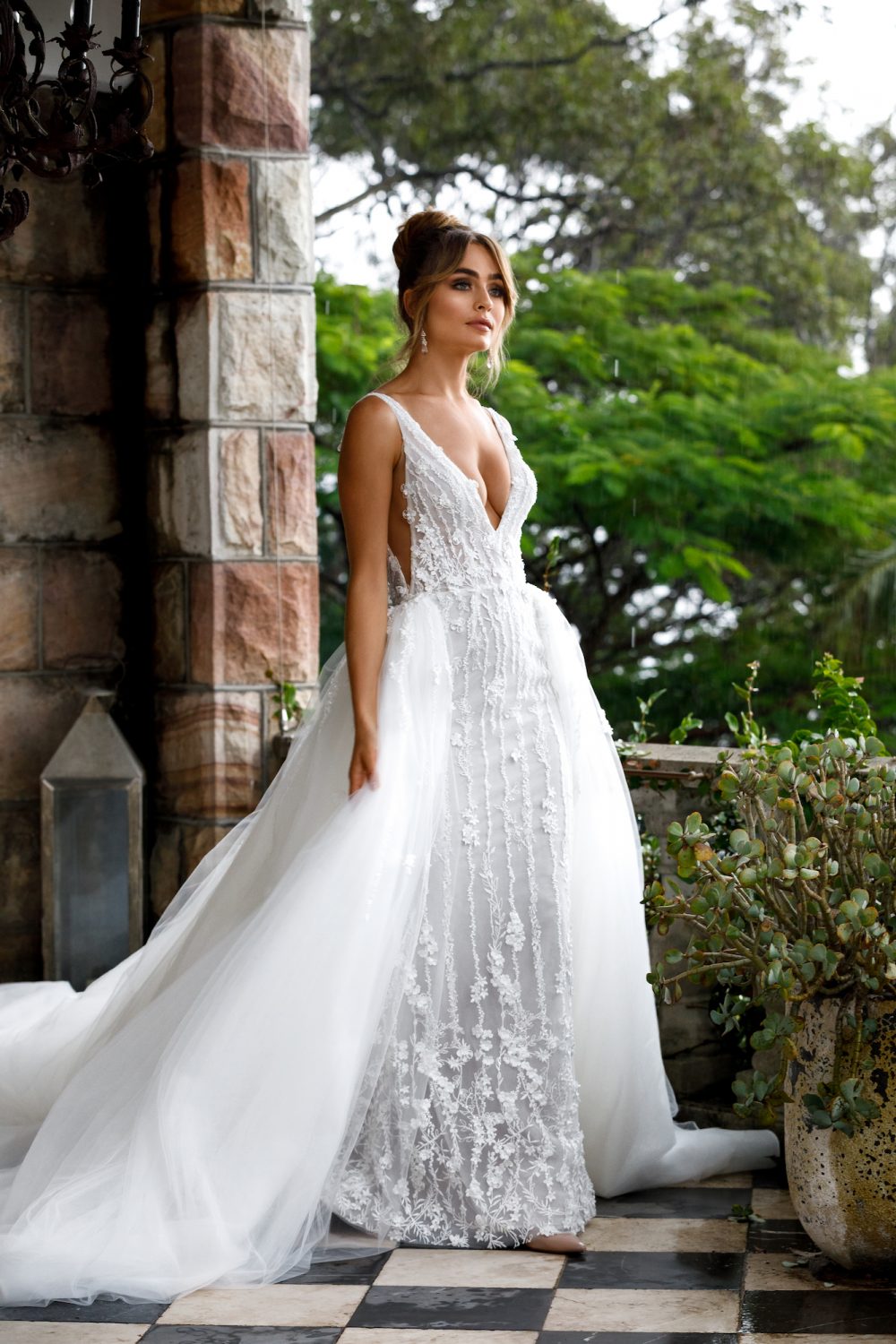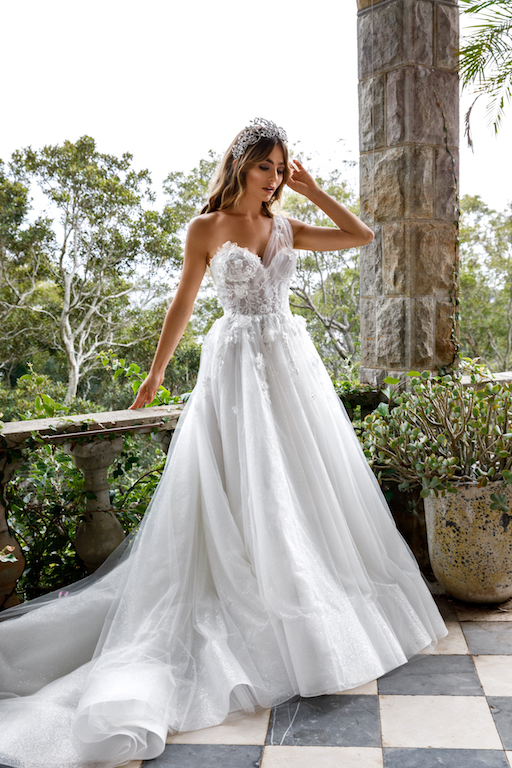 George tells us that glamour, sparkles and big dresses are coming in, and they're waiting for nobody. The more glitz, the better the glam. The traditional princess is making her return.
Crowns don't seem to be going anywhere, George appeases us, so keep lurking those florists. However, capes are coming in, "because they're different. Because people are wearing them and showing brides what's possible". Contouring laces that "show off your body" are swiftly replacing the old, plastic laces and it's no wonder- look at how beautiful they are!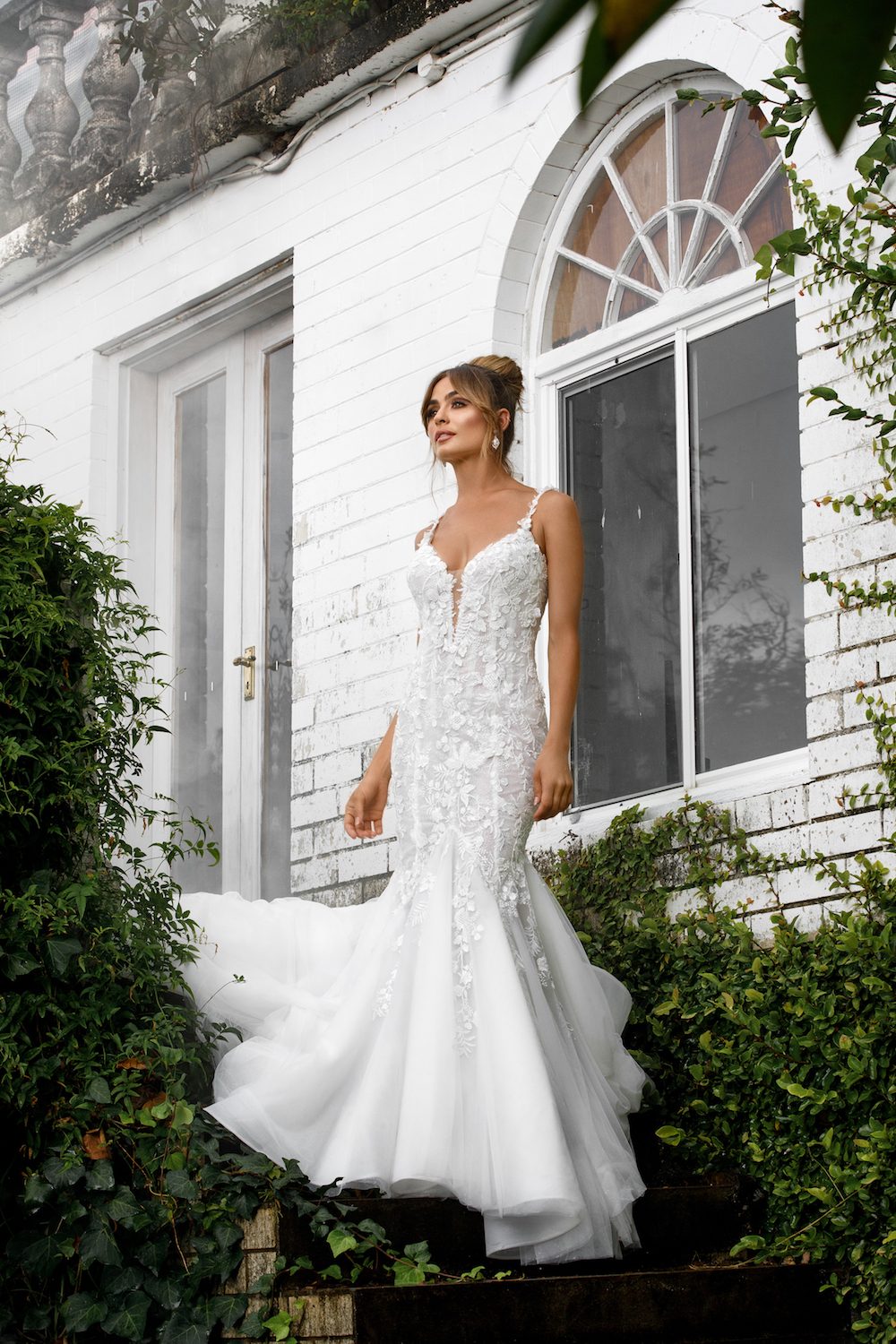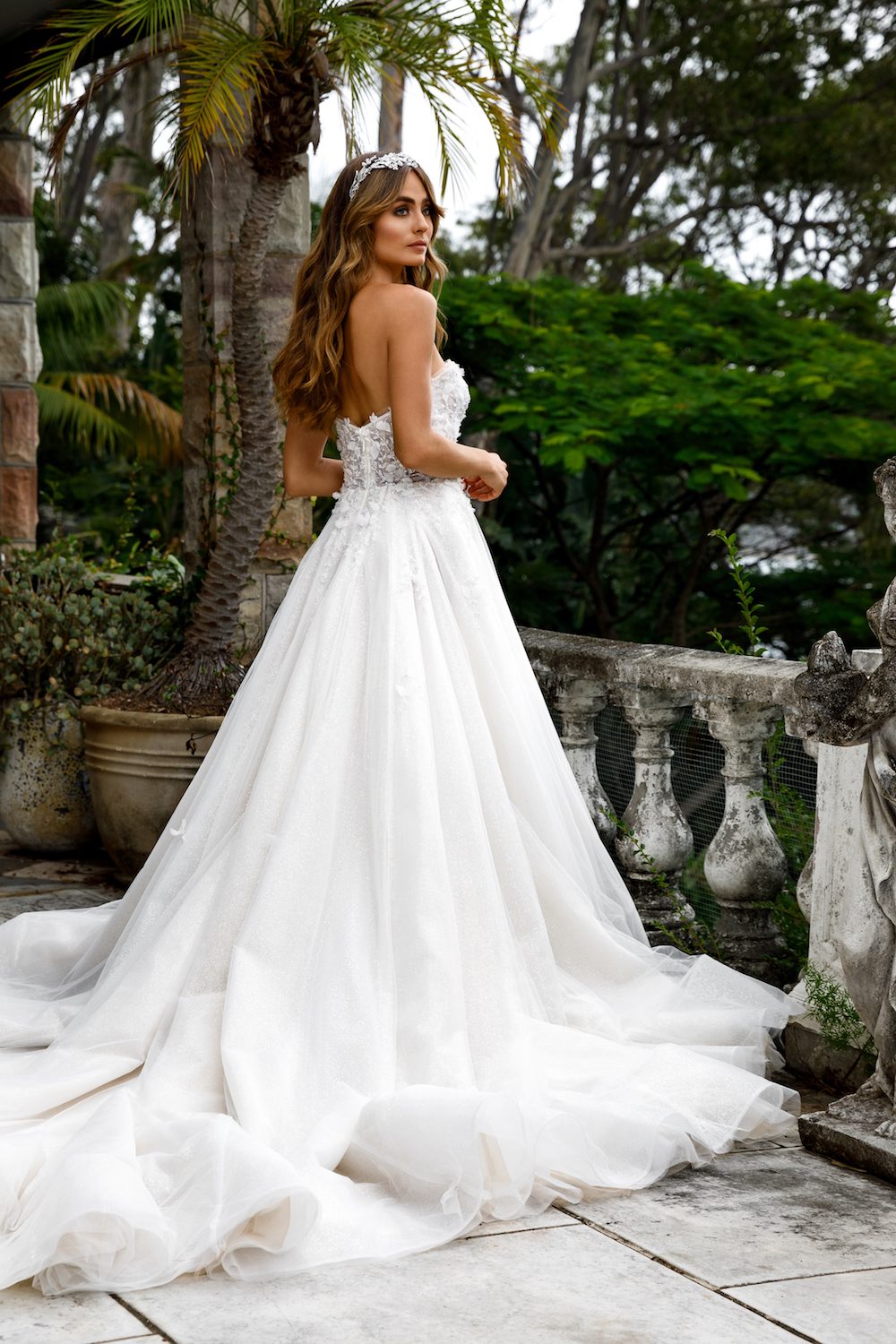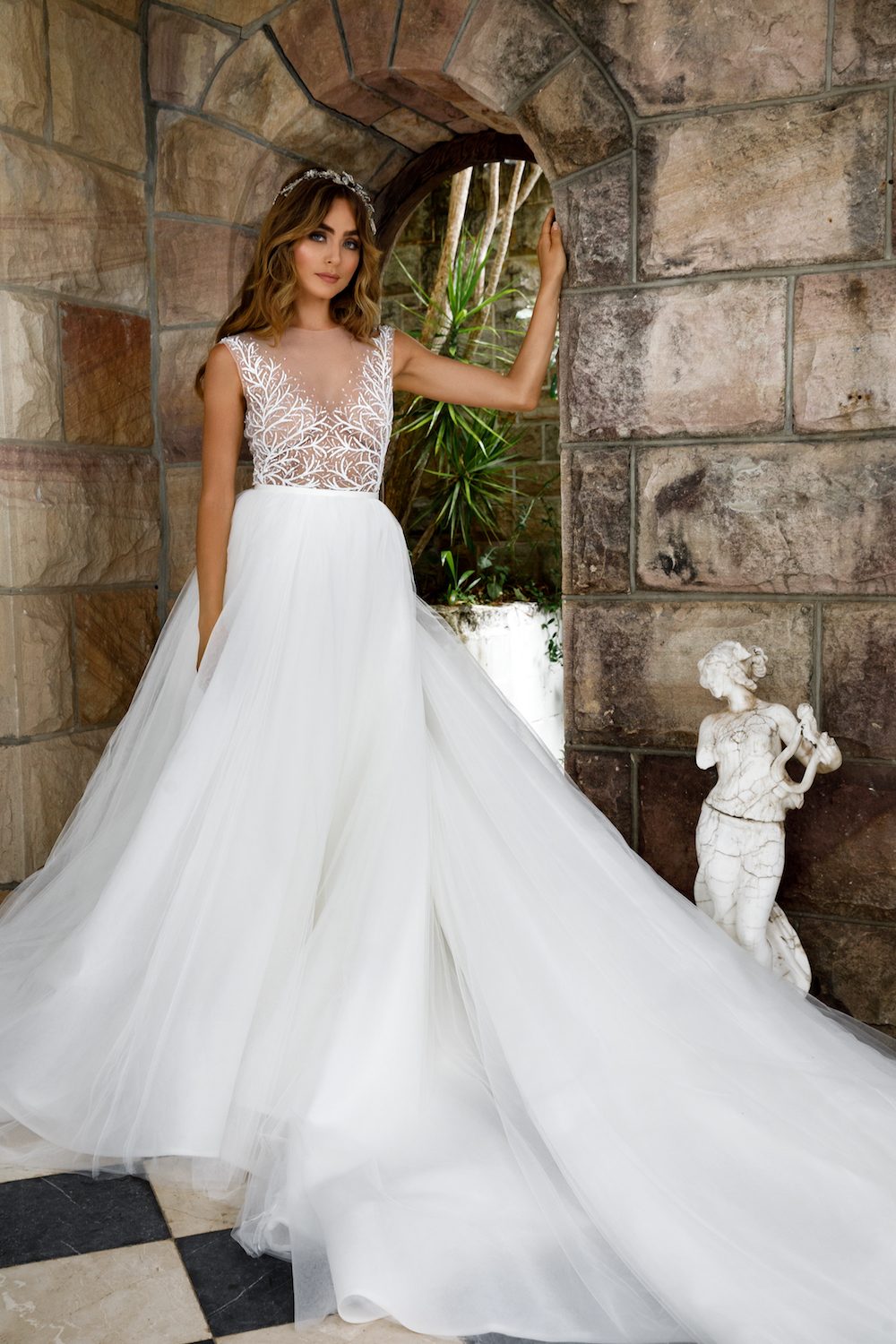 George tells us it's important to remember that the big dresses can weigh up to 50 kilograms, so working with a designer that brides trust, one that goes out of their way to build a positive working relationship with them, ensures that the dress is not only perfect, but it's comfortable as well. There's nothing worse than saying your vows while sucking in your breath.
"Of course we don't tell people not to take photos in fittings." he backtracks.
"We understand people want to look over things and assess it, but that can translate to obsess with it and picking out little things on your body that you don't like. A dress isn't complete until one of your final fittings, so before then, you'll see things and assume that's going to be how it looks and request changes that you may regret later."
"The same with Instagram. Once you've decided on a dress, delete Instagram!".
George explains that you're going to continuously compare your dress with other dresses you come across and question your decision. You'll forget what your dress looks like and convince yourself it's not as good as the one that's there, in a little 1×1 square on your phone screen. Trust your gut instinct, which made you fall in love with the dress you've designed in the first place.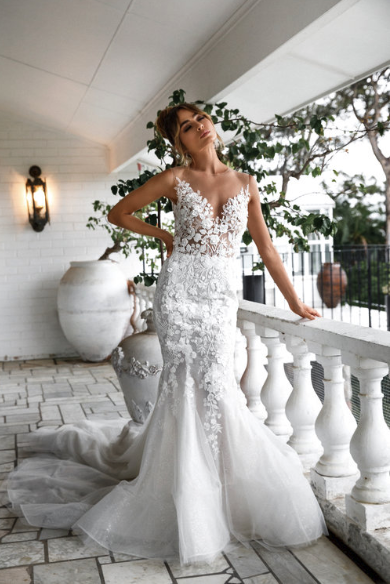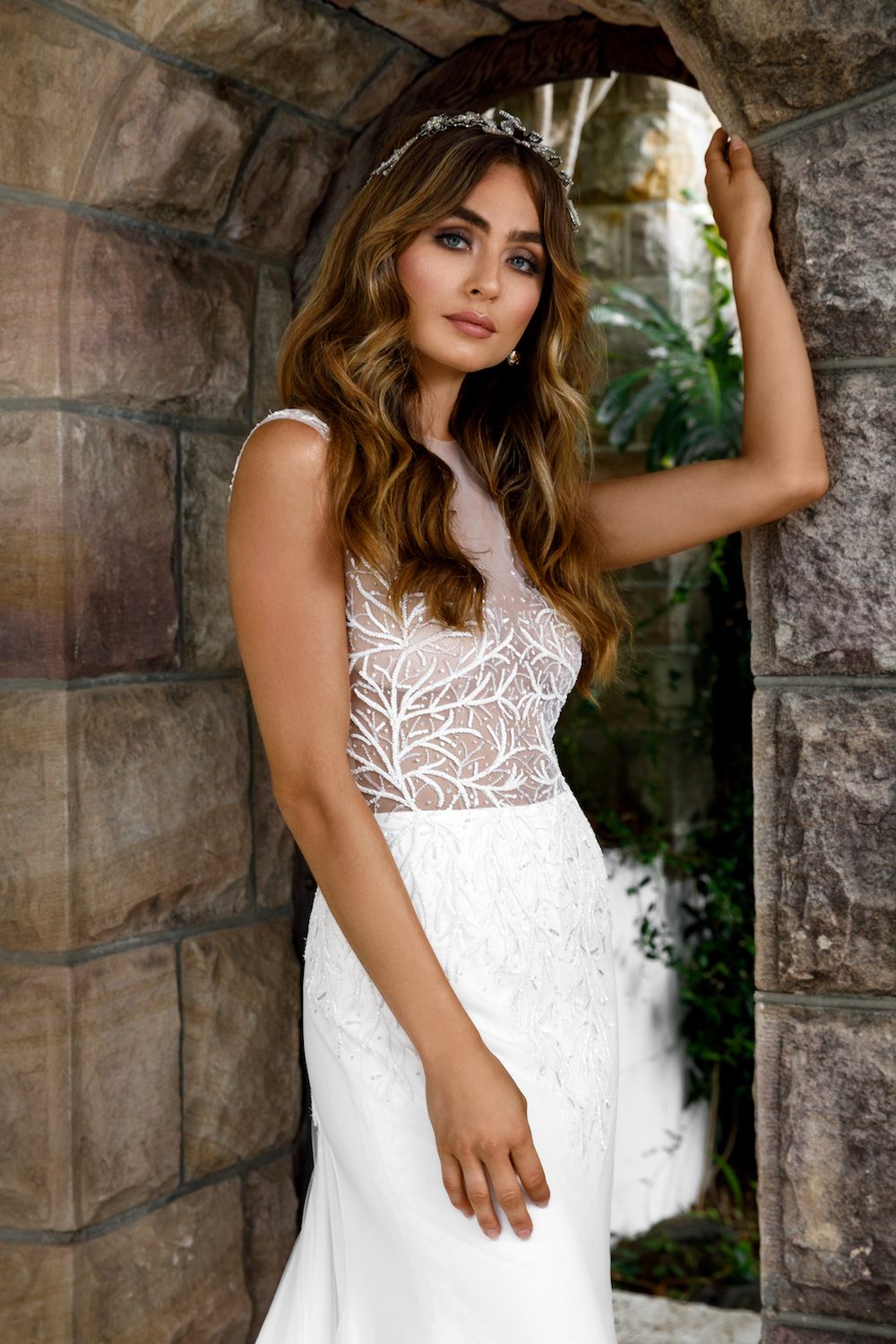 George recommends that in the first consultation (9-12 months before the wedding date), brides come with some inspiration- photos of dresses and venues and colours of fabric- as well as a willingness to trust the creativity of the designer. While the latest trends and a sense of timelessness is important, you have to look and feel your very best walking down the aisle. A good designer will work with you to ensure your dress ticks every box.
"The reason why I continue to do what I do", George says, pausing slightly, "is because when I'm working with a bride and taking her ideas and helping her reality come to life… seeing her happy face at the end it's just, you know, all that hard work, and I guess, blood, sweat and tears, is absolutely worth it".
Ruby – Australian Bridal Service
Interviewer & Writer