If you're wanting to tie the knot in a way that is a bit out of the ordinary, you'll need some inspiration. Here are our top 4 unique wedding theme ideas perfect for those couples who want their guests to have a night they'll always remember…
CARNIVAL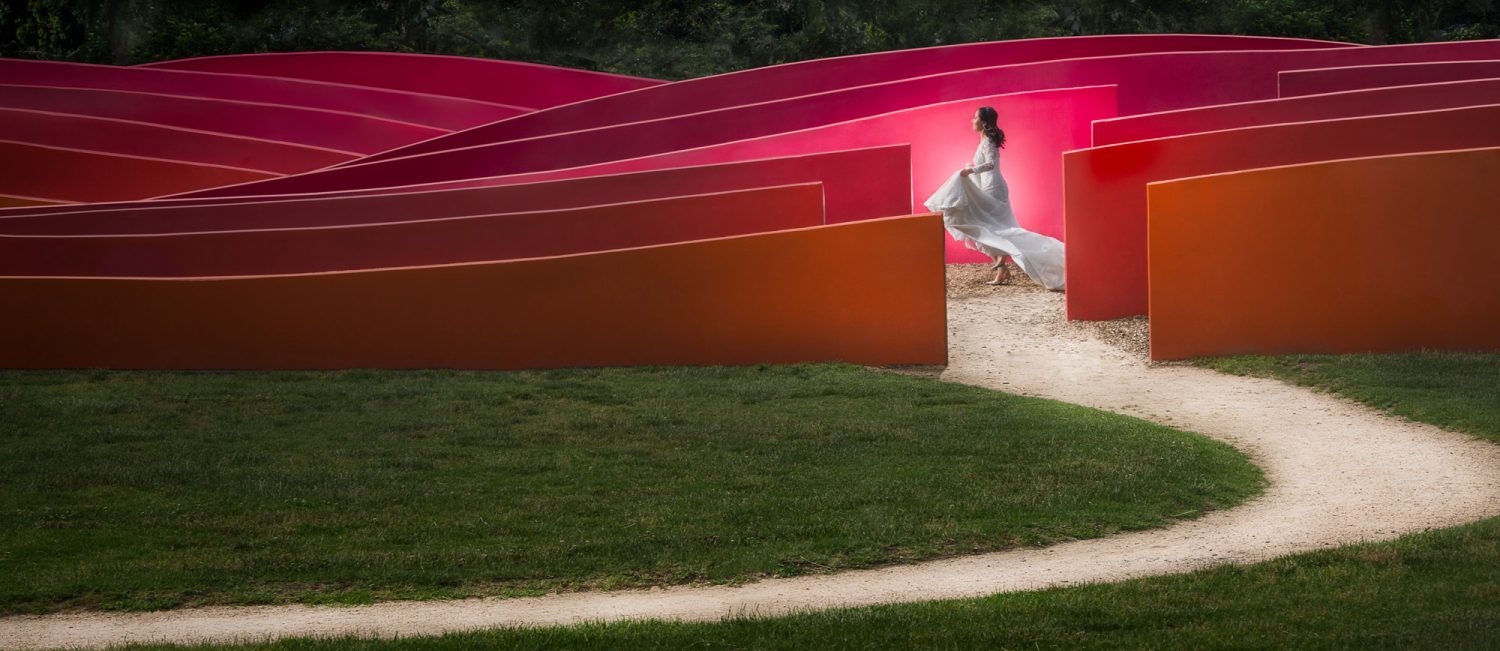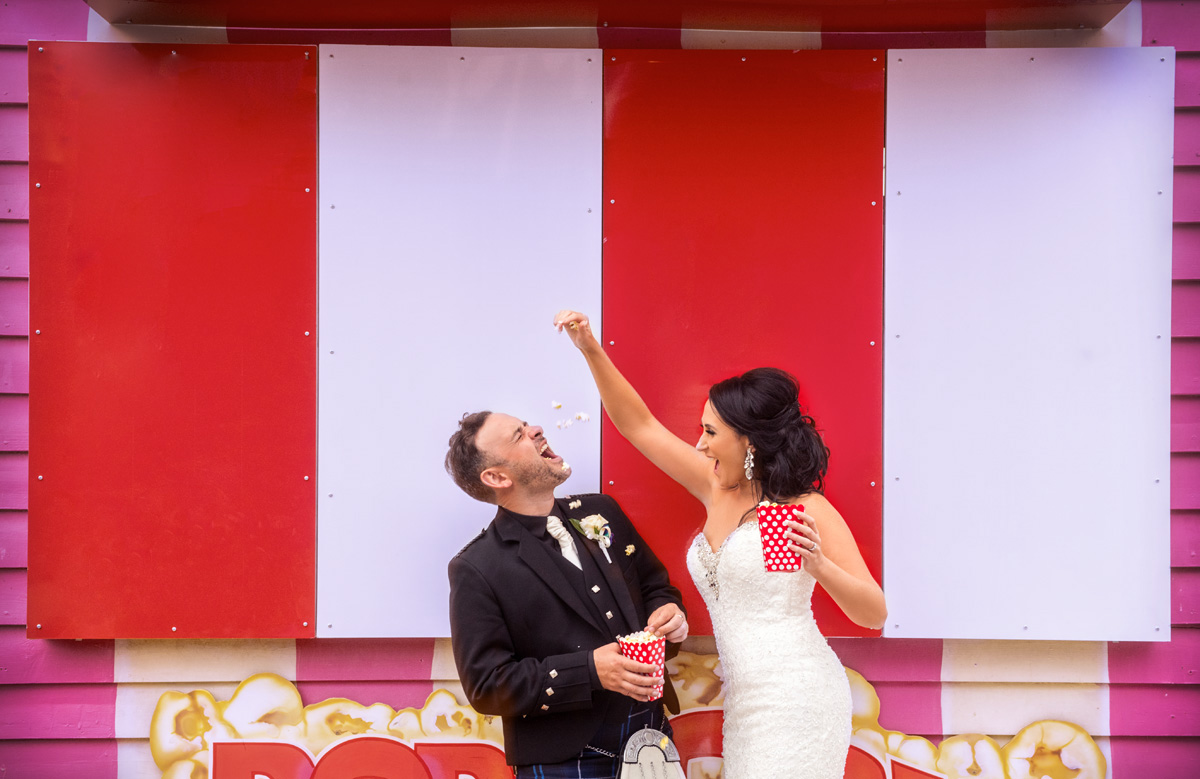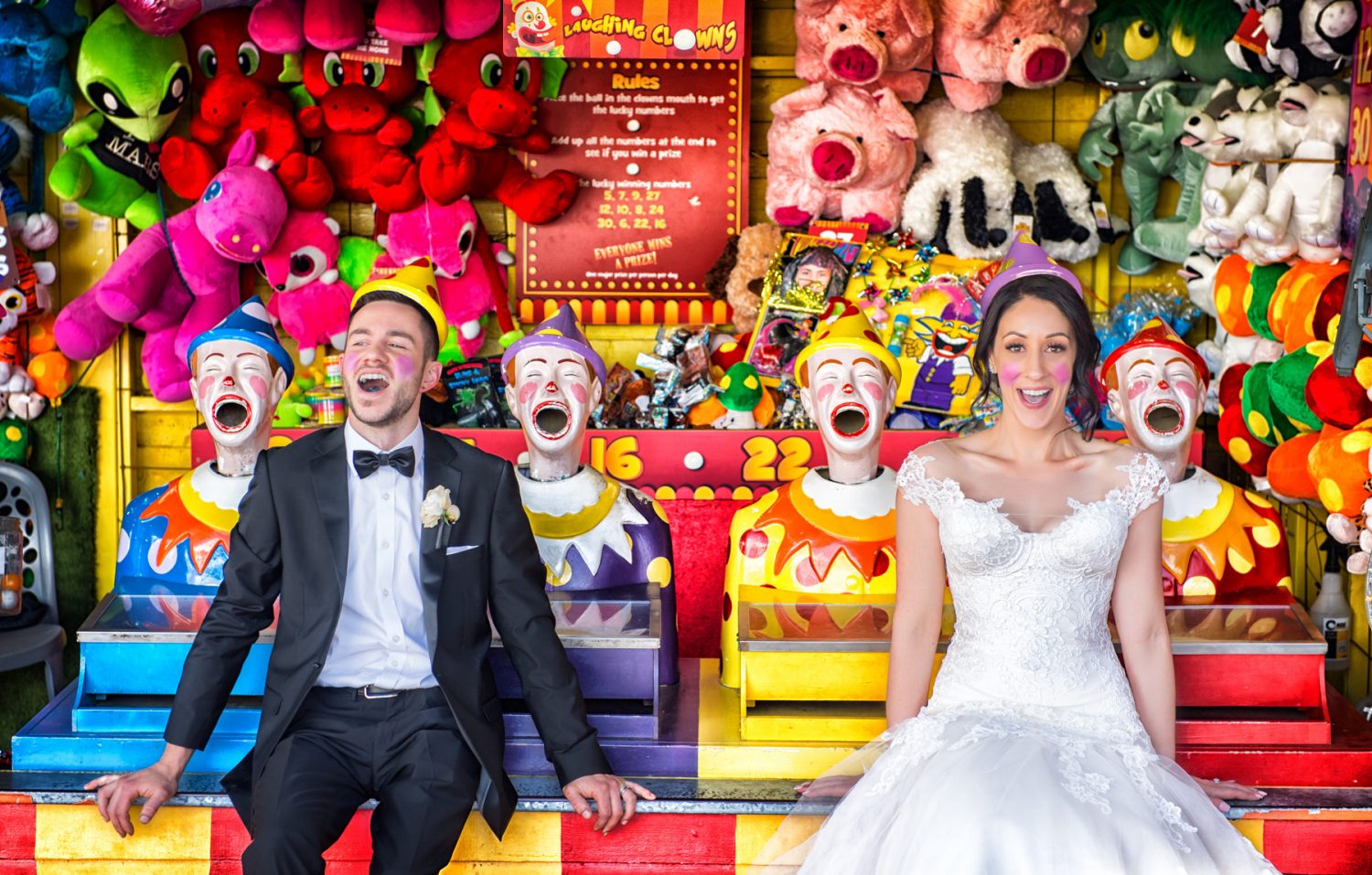 If you want to add some fun to your wedding day, there is no better way to do it than by hosting a carnival-themed celebration. Bring back the child in your guests (and yourselves!) by fitting your space with all the trappings of an old-school festival. If you are hosting your reception in a large, open space, hire a few different carnival rides to get your guests hearts pumping. If you're confined to a smaller area, choose arcade games such as ring toss or a basketball machine and give top-scorers the chance to win stuffed animals. Top it all off by serving classic carnival food such as delicious gourmet hot dogs, burgers, popcorn and fairy-floss. All in all, this unique theme is the best way to incorporate child-like fun into your wedding day.
The Great Outdoors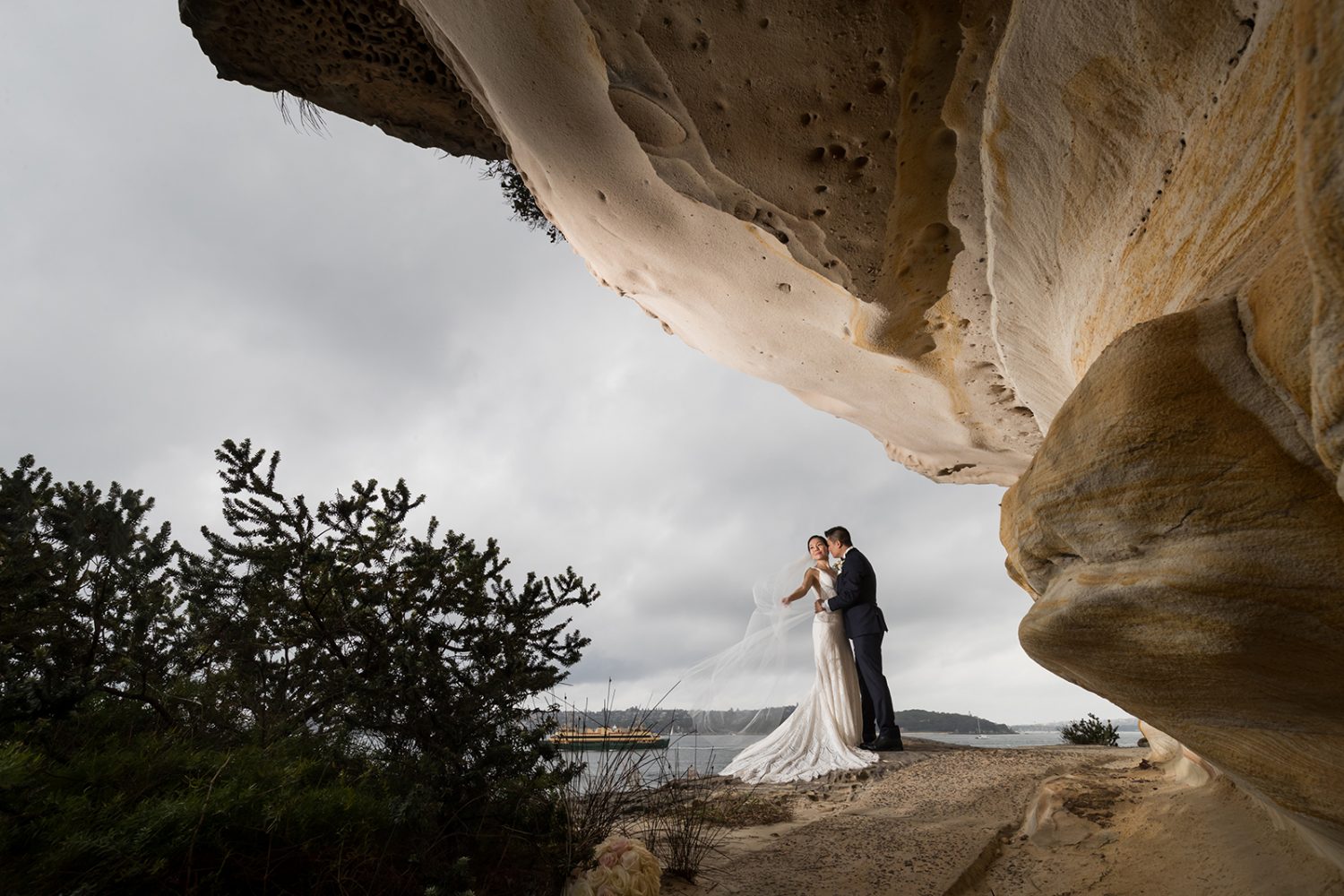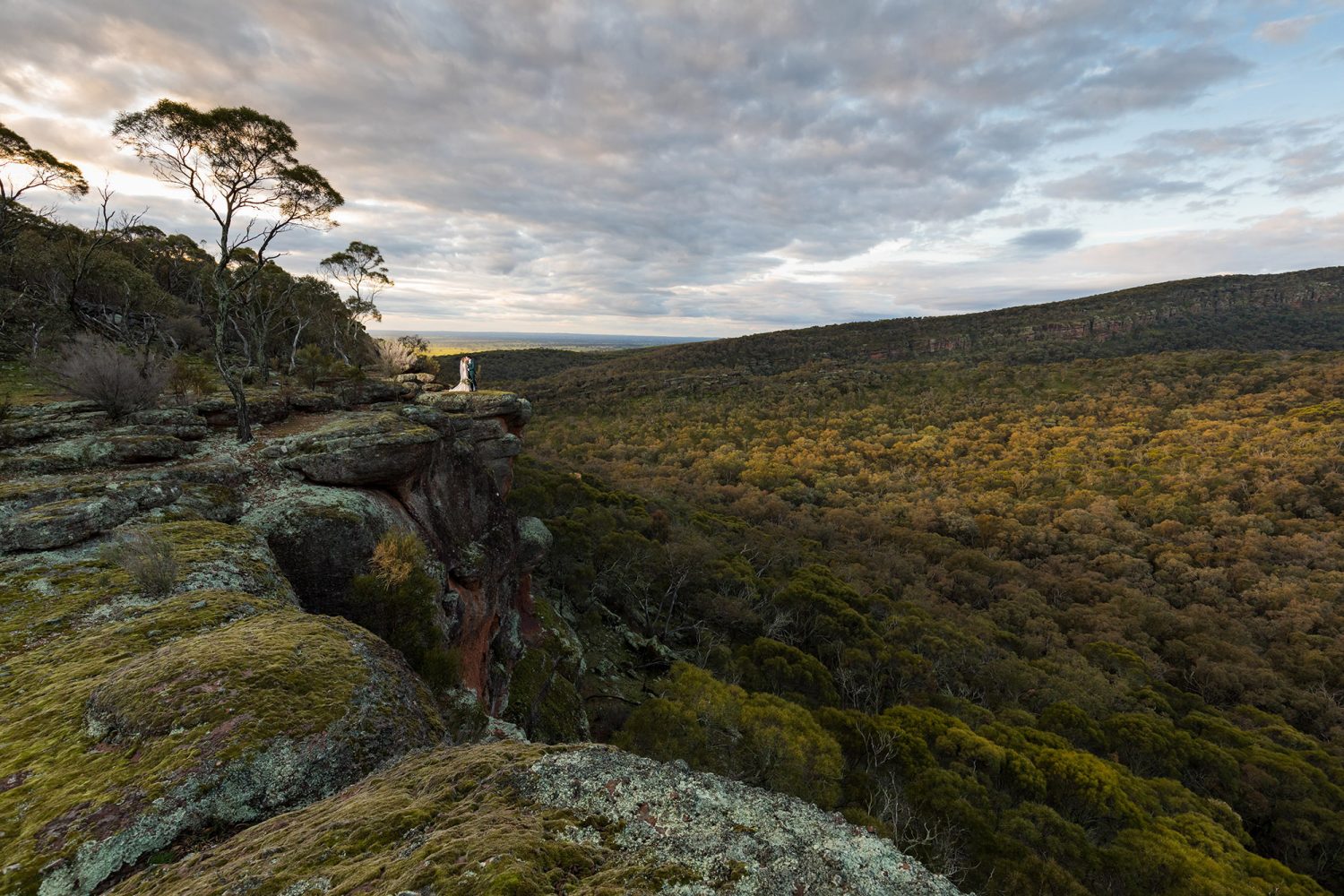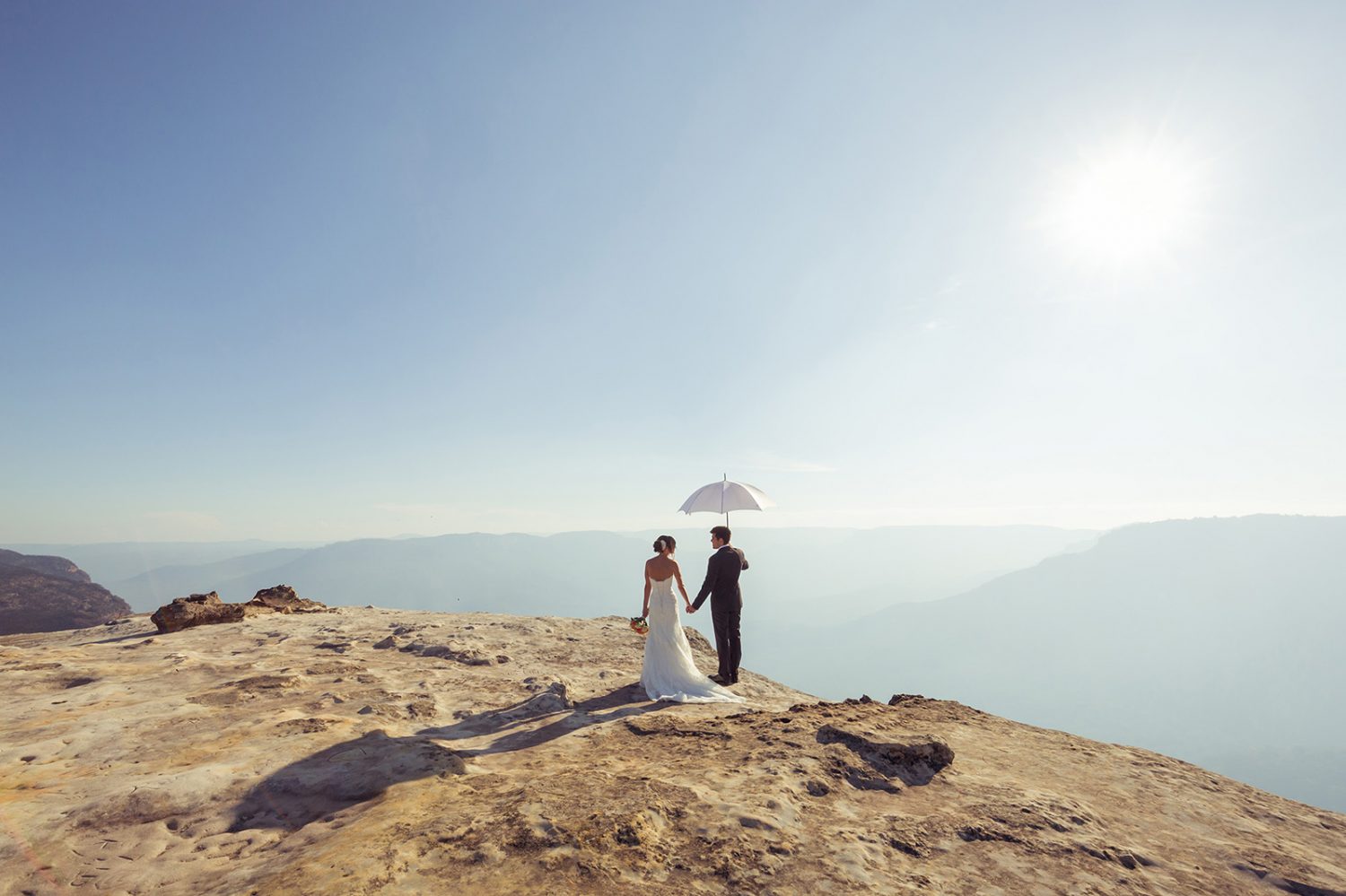 If you and your partner are lovers of nature, a 'Great Outdoors' themed wedding is the perfect way to incorporate all your favourite parts. Choose an outdoor area filled with large trees, bushes, flowers and grass, ensuring that you and your guests get to enjoy a natural, laid-back atmosphere. For food, put a gourmet twist on the classic BBQ by offering up freshly made burgers and sausages that guests can top with their favourite ingredients. For dessert, light a campfire where people can create their own indulgent s'mores throughout the night.If it's a tad on the cold side, set up luxurious tents for guests to escape to when they need a little shelter or warmth. Fill them with comfy pillows, blankets and, of course, plants to keep the nature-theme at all times. Your guests will love this quirky idea and how it perfectly encapsulated your personality.
TROPICAL PARADISE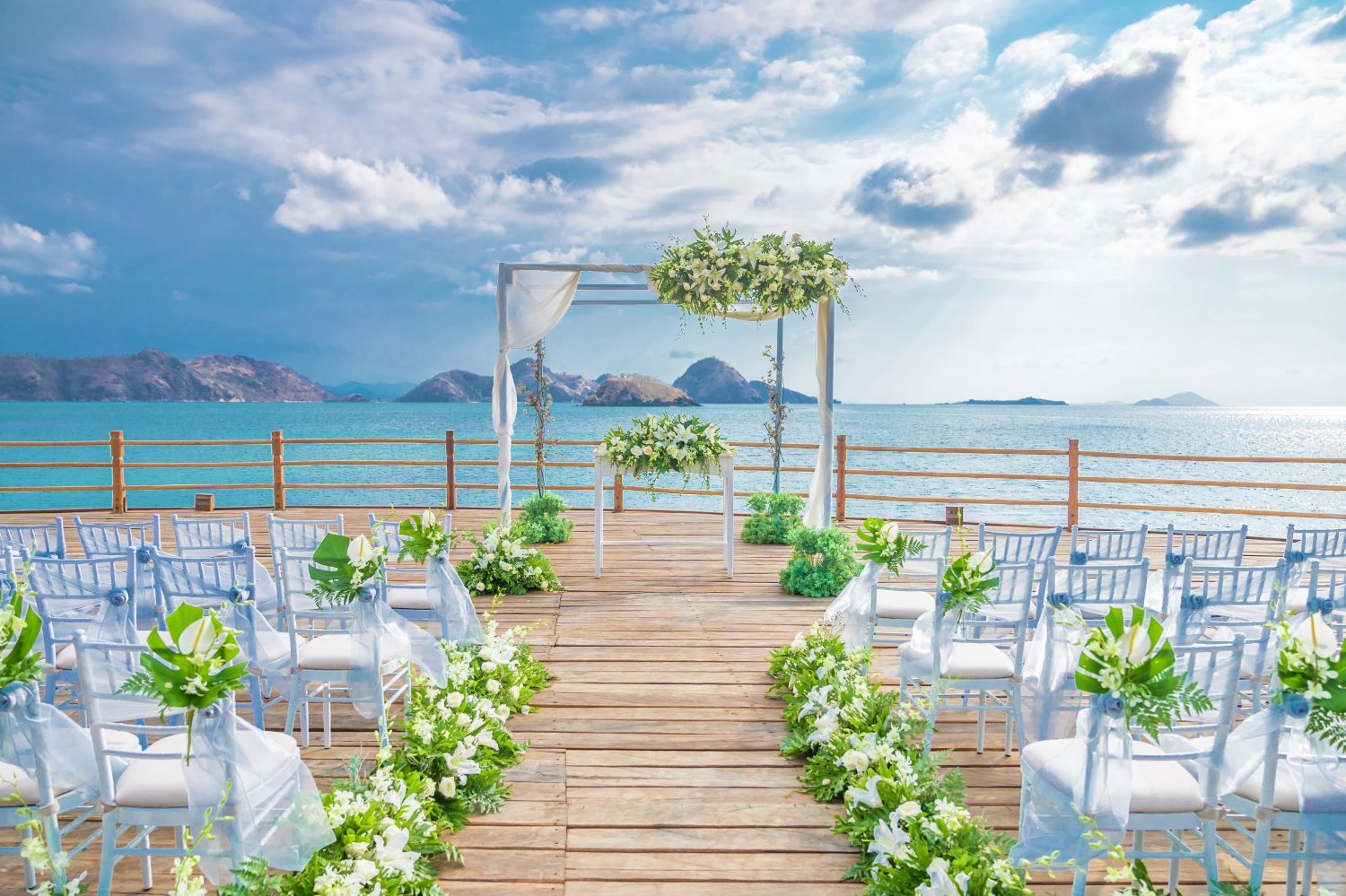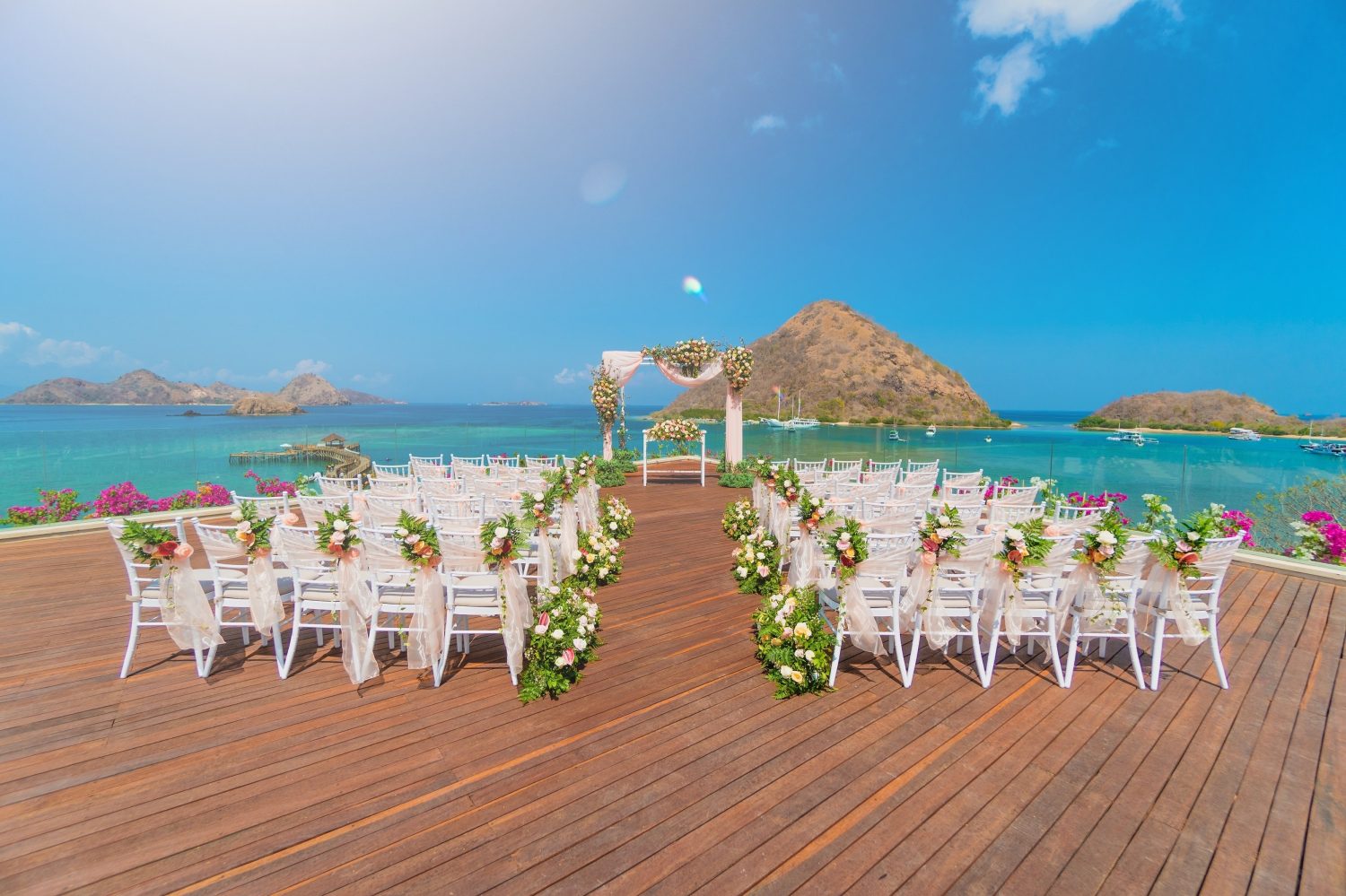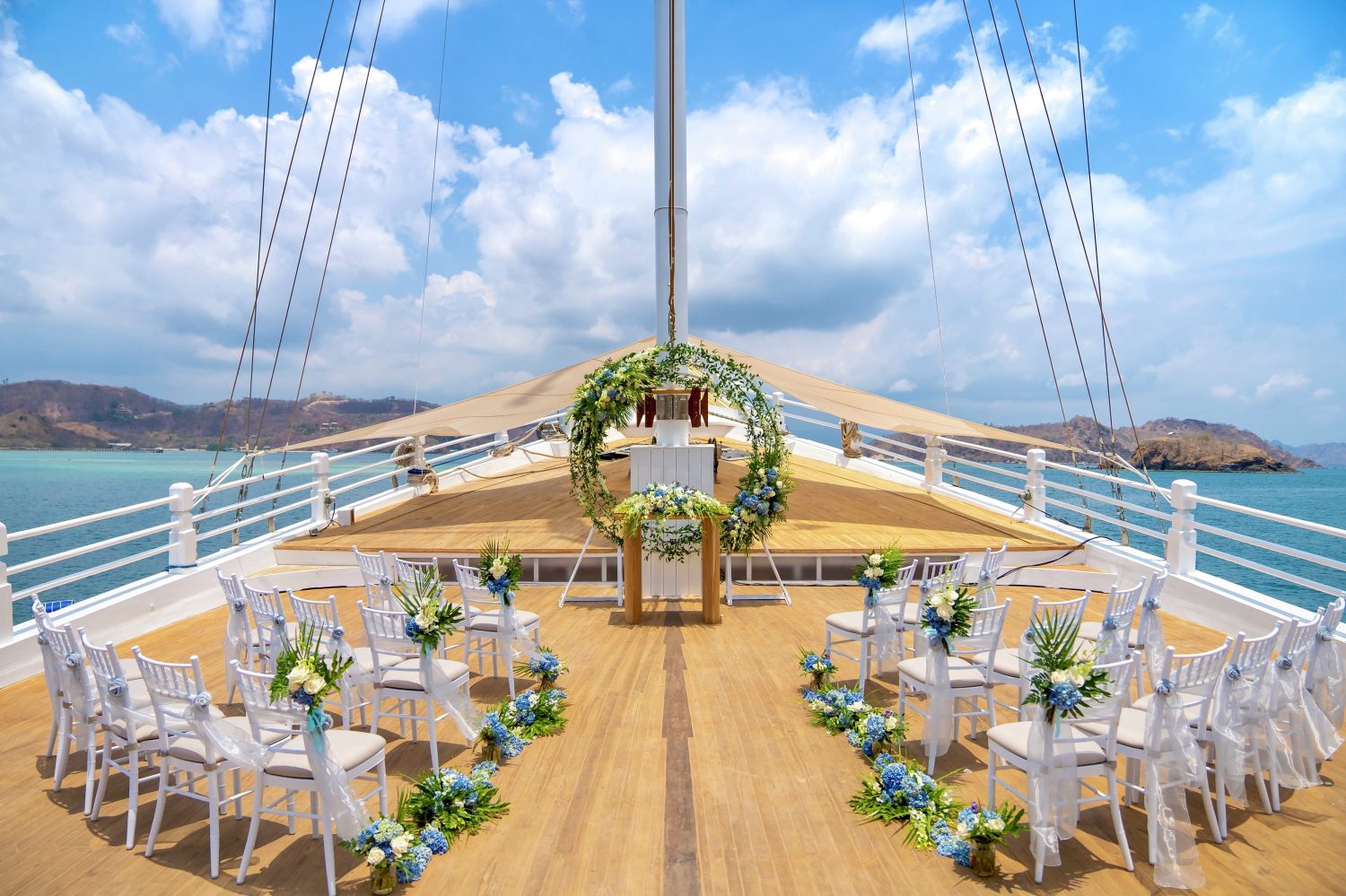 What if we told you that you could have a beach wedding, without the actual beach? If sand in your wedding dress isn't exactly your kind of thing but you love the sound of tropical flowers, bright colours and a relaxed vibe on your big day, then this might just be the theme for you! Decorate your venue with gorgeous tropical plants and blooms, choosing lush centrepieces for your tables and a bright colour scheme. Serve fresh, flavoursome food such as meat marinated in tropical fruits and aromatic spices, coconut rice as a side, freshly grilled kebabs and hearty salads. Complete the tropical beach wedding atmosphere by encouraging your guests to wear fun, 'out-there' attire – for women, bright, flowing dresses or skirts and for men, 'Hawaiian' shirts with shorts and boat shoes. Once it's all put together, you'll feel like you're on a tropical island with all your loved ones.
Around-the-World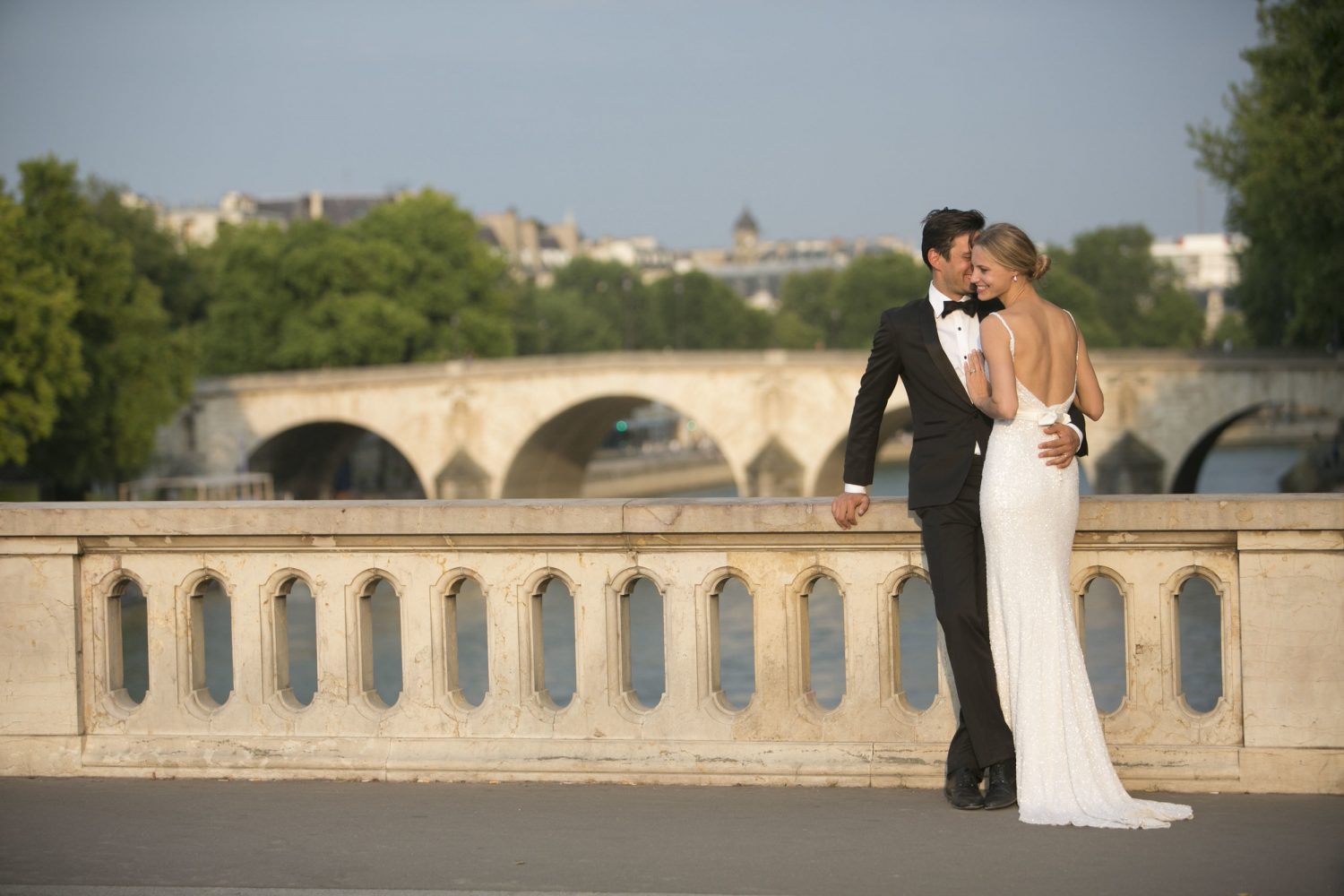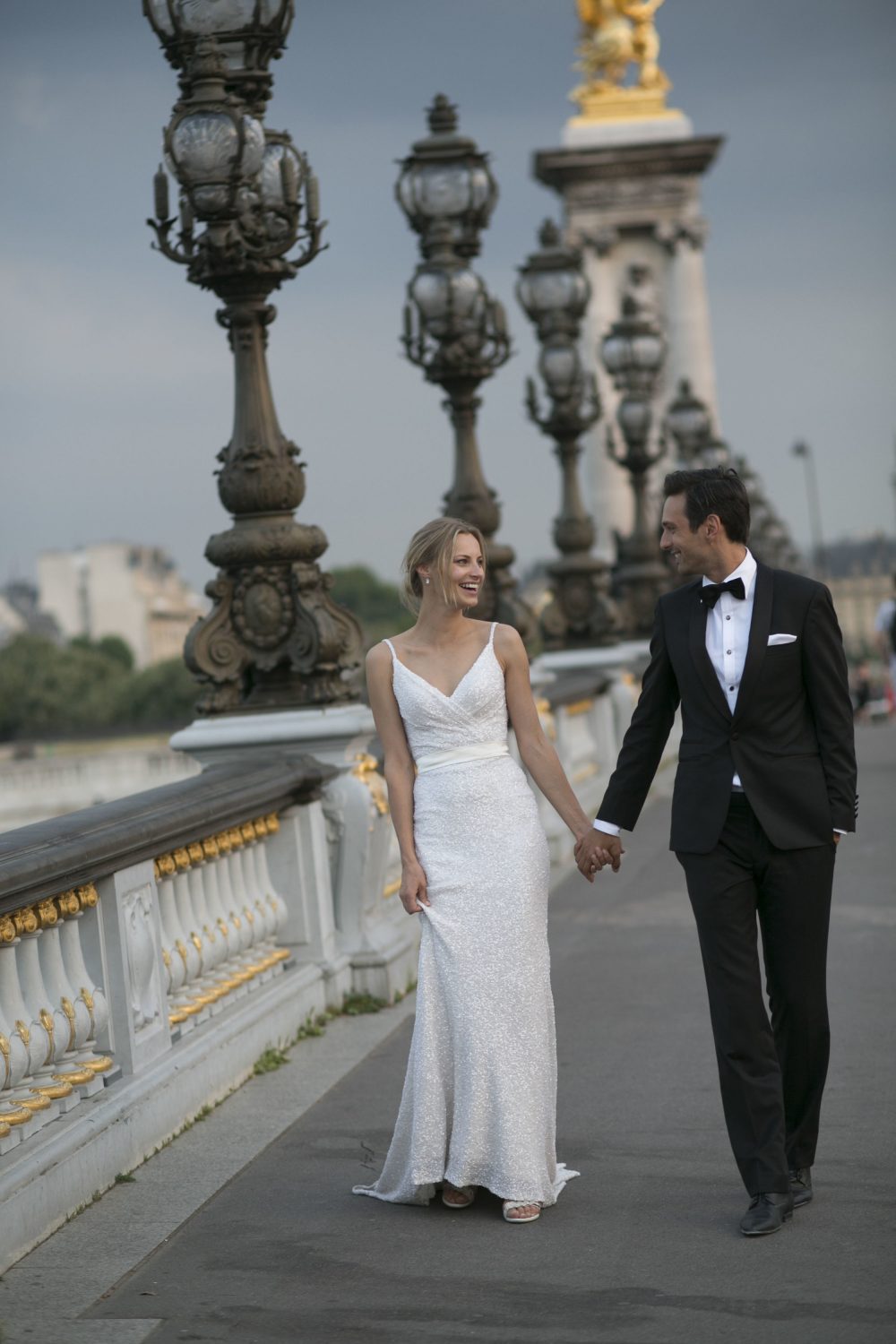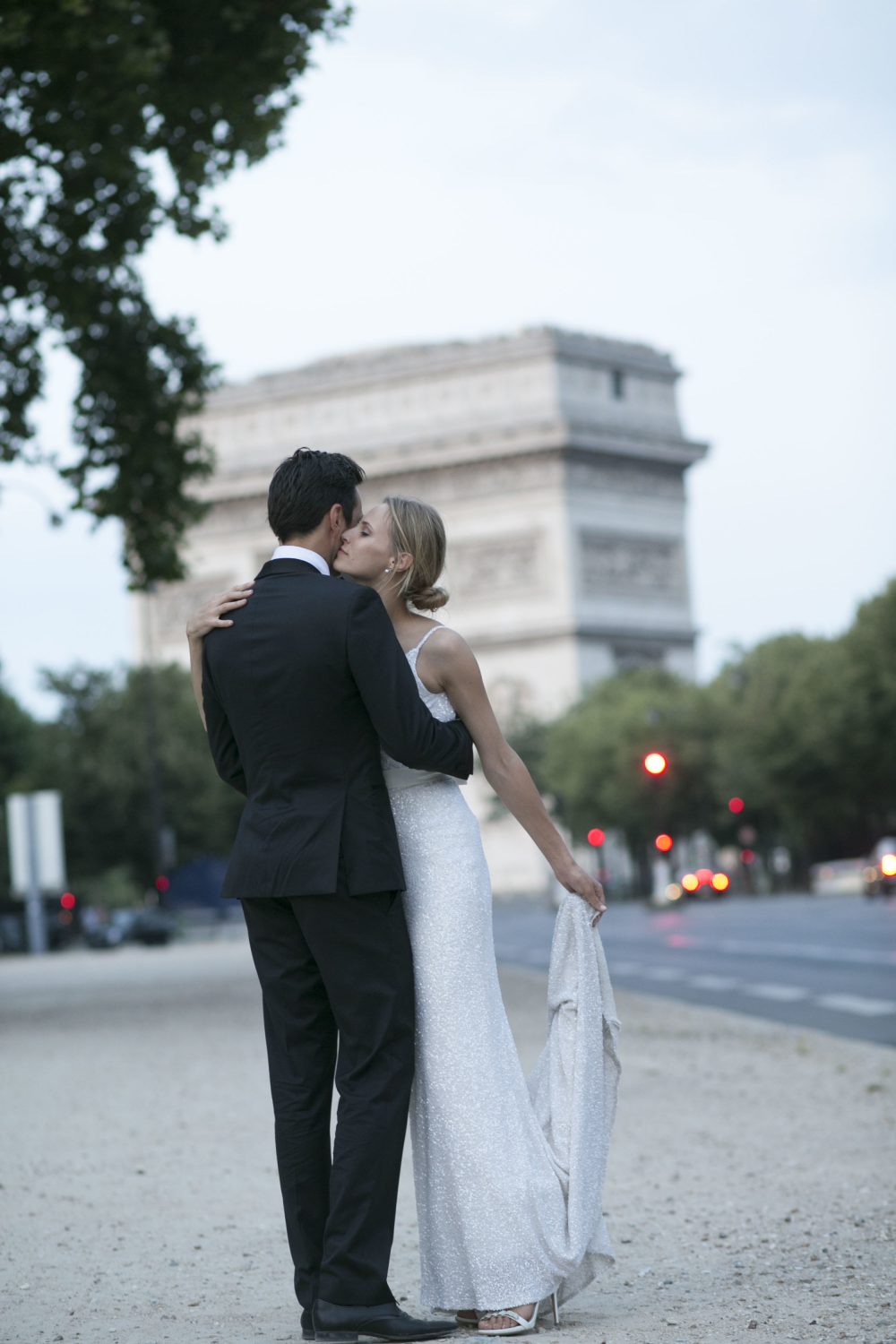 Perfect for those couples who would love a destination wedding but can't pick just one destination! An 'around the world' theme brings the essence of many difference countries to your celebration of love.For meals, set up a number of different food stations where guests can choose which cuisine they want to try that night. Seat people on tables that correspond to different countries, and decorate accordingly. For party favours, provide mini-suitcases with travel essentials such as a sleeping mask and luggage tag. There is no end to the fun and unique touches you can put on your wedding when this is your theme. All you need to do is think of all the places you would love to travel to and start planning!