For most women, wedding dress shopping is one of the most exciting elements of planning a wedding. Whether you've dreamed about it all your life or are simply looking forward to trying on beautiful designs, you'll want to make sure you find the best dress for your big day. To help you make this experience nothing short of perfect, we've written a short guide on how to ensure you find a wedding dress that makes you look and feel incredible…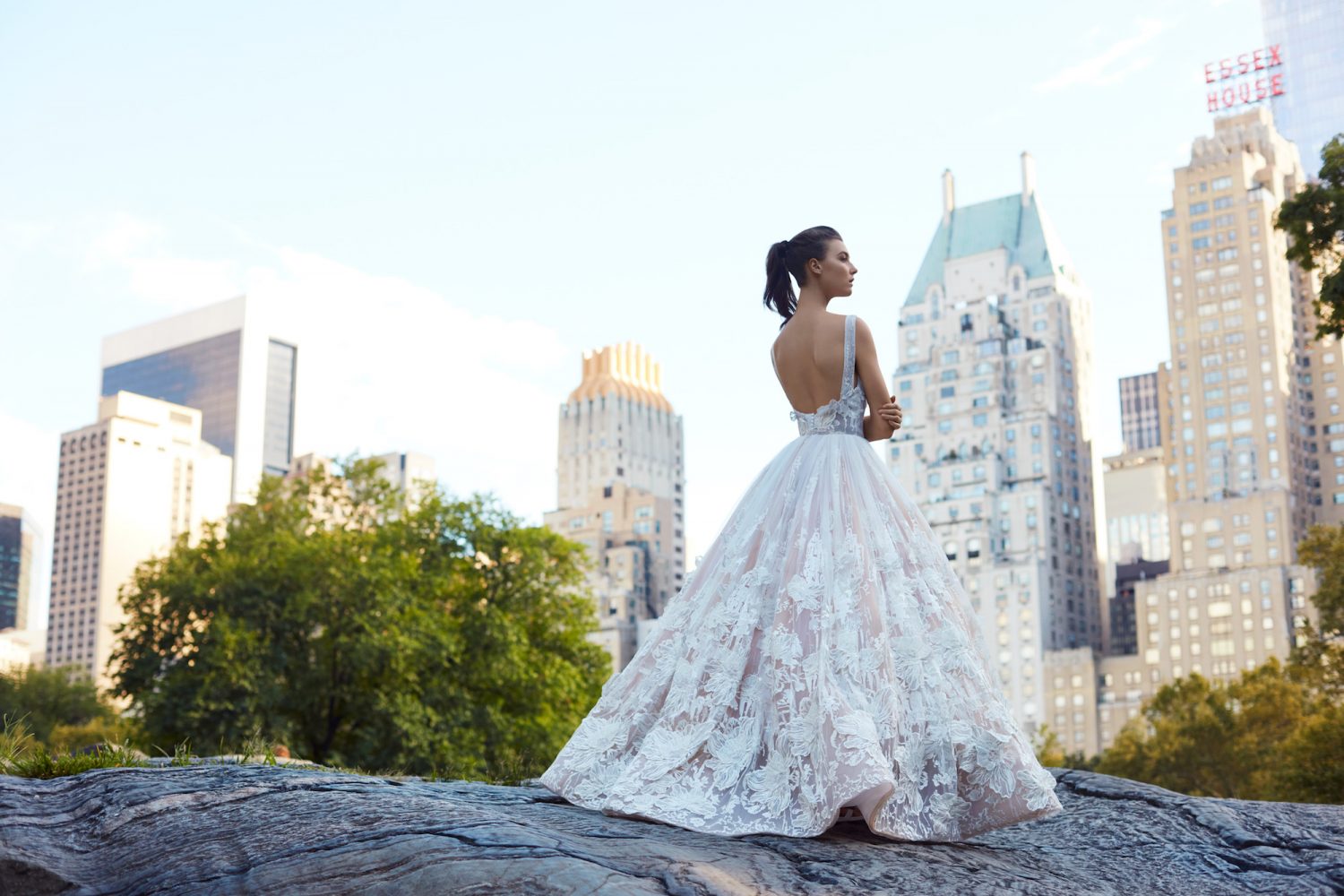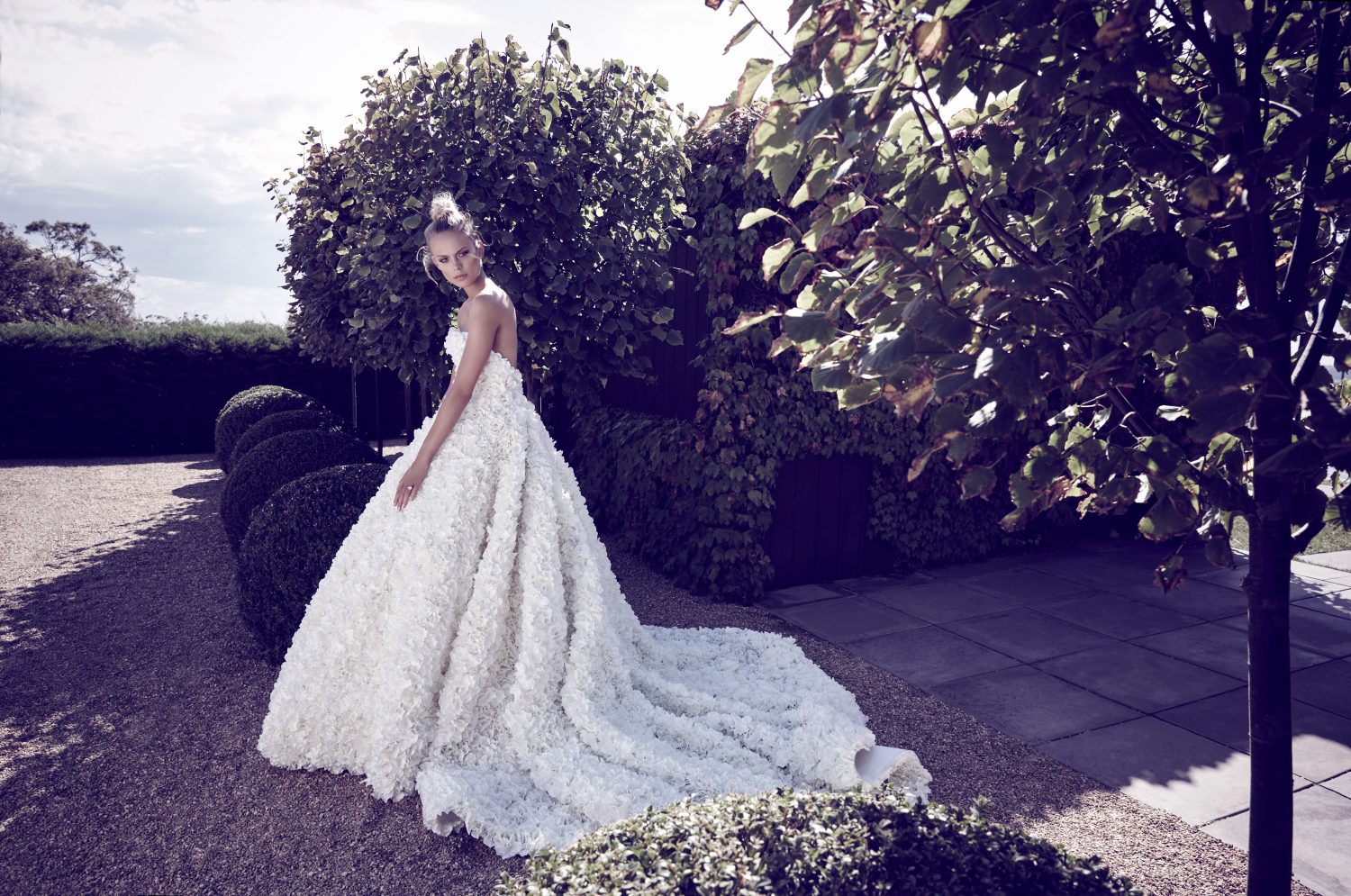 Give yourself enough time
Dress shopping is one of the most exciting and important parts of your wedding prep, so don't make the mistake of thinking it can be done in a hurry. Ideally, you should know which wedding dress you want 6-9 months in advance. This might seem excessive, but when you factor in the time it takes for the dress to be made, shipped and altered to your measurements, you probably won't have as much time as you thought. Of course, this isn't to say that you should rush into buying a dress purely because you're worried that you'll run out of time. If you have your eye on a particular design but want to consider other options before making the final decision, ask the sales assistant how far in advance they recommend ordering that particular dress. This will give you a good idea of the date you need to finalise your order by.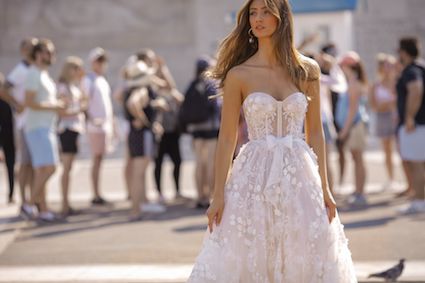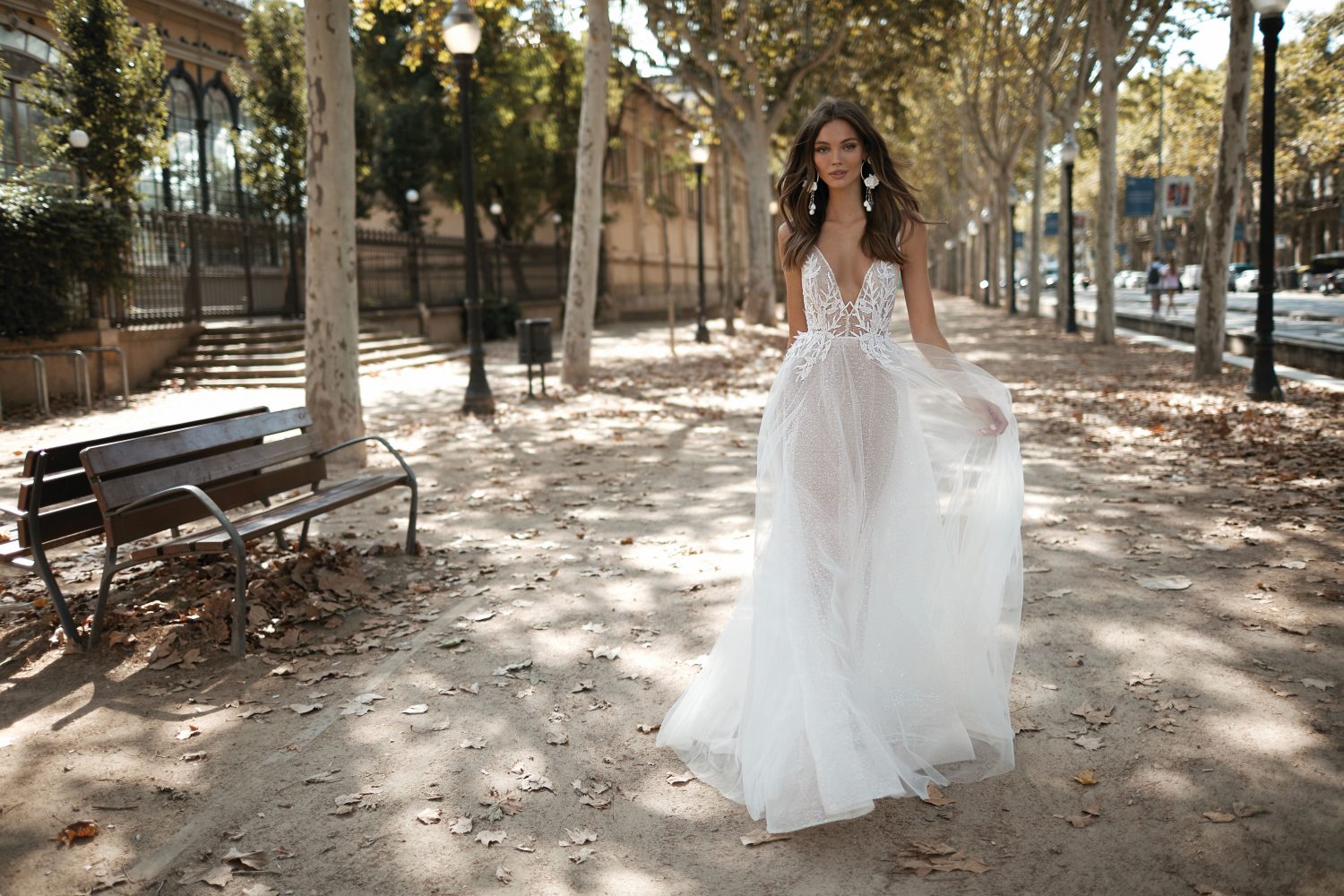 Know what you want – but keep an open mind
Most brides have a vision of what kind of dress they would love to wear on their wedding day. While this can be a great starting point, being open to trying on other styles and designs can really make the process more exciting. Perhaps you have always thought you'd walk down the aisle in a strapless gown, but then you see a gorgeous design with lace sleeves on the rack. Even if you're unsure how it would look on your body, take the time to try it on so you can see for yourself. Sometimes the most amazing options are found in styles that you least expect, so your dream dress might be one you've never actually dreamed about at all!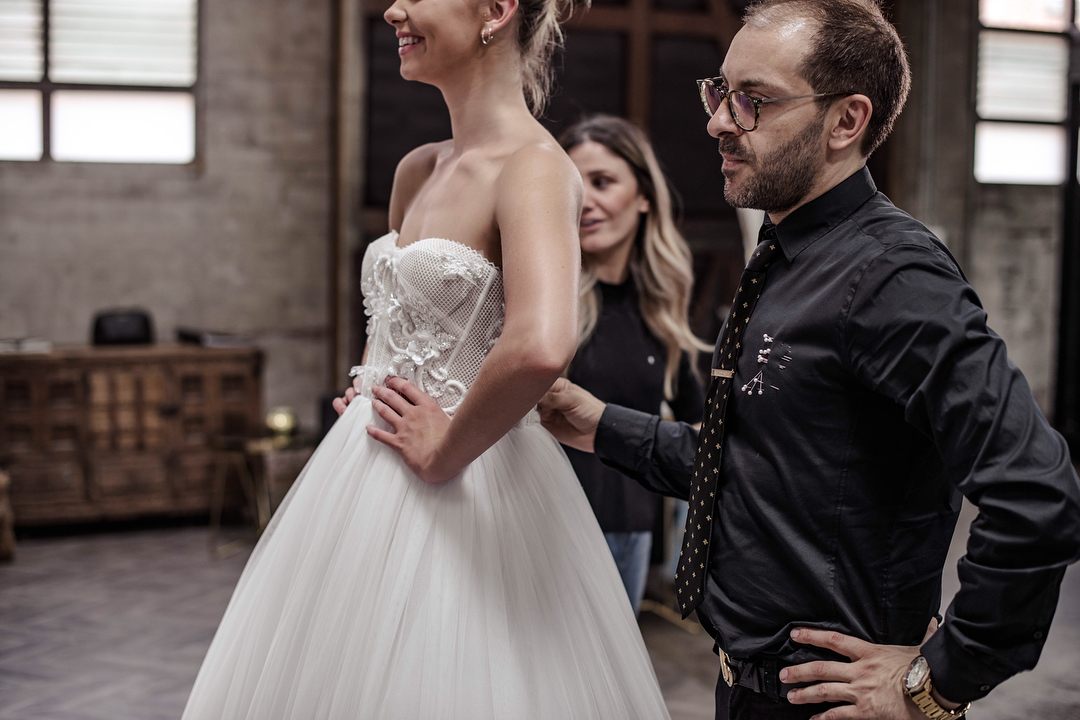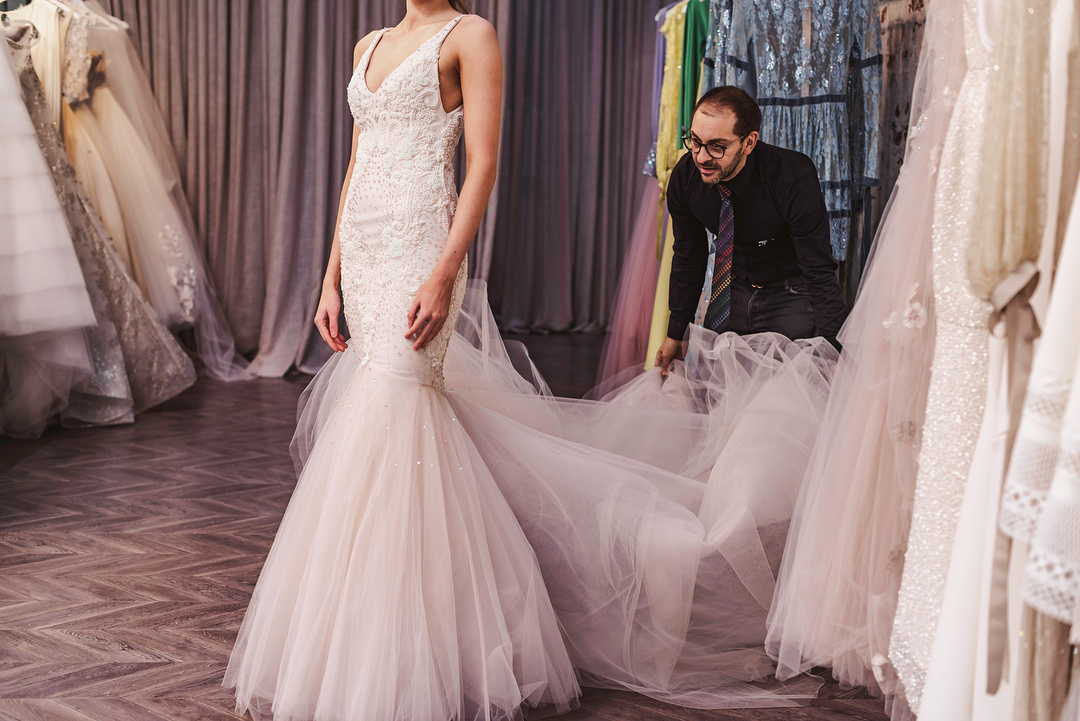 Don't be afraid to ask for help
The retail assistants in bridal boutiques aren't just there to find your size; they can also help you choose which options to try on, what styles are best for your needs and which designers will fit your budget. Use their professional knowledge and experience to your advantage by asking questions and getting their advice when you're feeling overwhelmed or unsure about something. At the end of the day, the assistants are there to help you ensure you have a great experience when shopping for the perfect dress for you.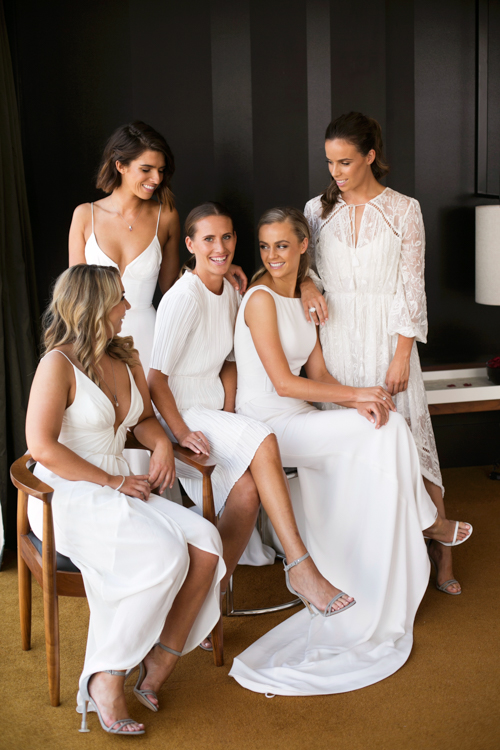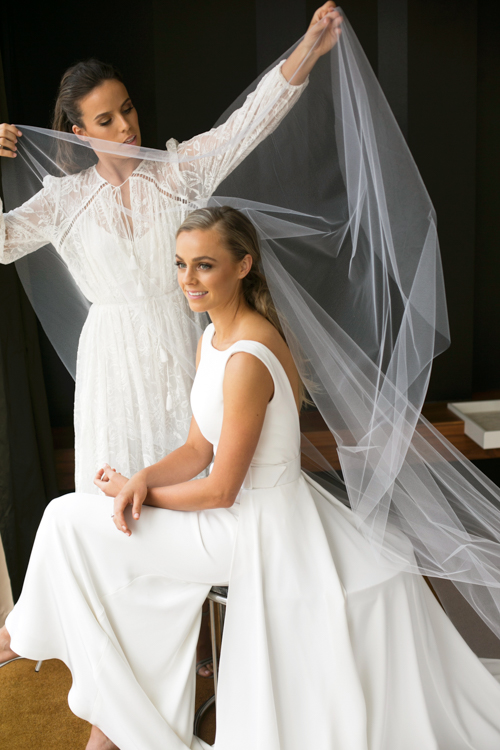 Don't bring too many people with you
A bride-to-be visiting all the best bridal boutiques with her best girlfriends, mum, sisters and in-laws in tow – is this what you imagine when you think of wedding dress shopping? While this might seem like a good idea to begin with, having too many people around while you're trying on dresses can lead to a lot of confusion and frustration. After all, everyone has their own personal styles, so it can be easy to begin focusing on what others think rather than what you think. To avoid this, we recommend bringing along two or three people whose opinions you truly value. This way, you won't be overwhelmed with the amount of people around but will still have some support as you try to find the perfect dress.