Congratulations! You're engaged and it's time to find the dress, arguably the most important aspect of your big day. You've been following some of your favourite bridal designers online for years and now, secured a much-coveted appointment at a boutique.
With years of experience here at the Australian Bridal Service, we are experts in all the do's and don'ts of wedding dress shopping etiquette. Here are some points to keep in mind when searching for the dress of your dreams.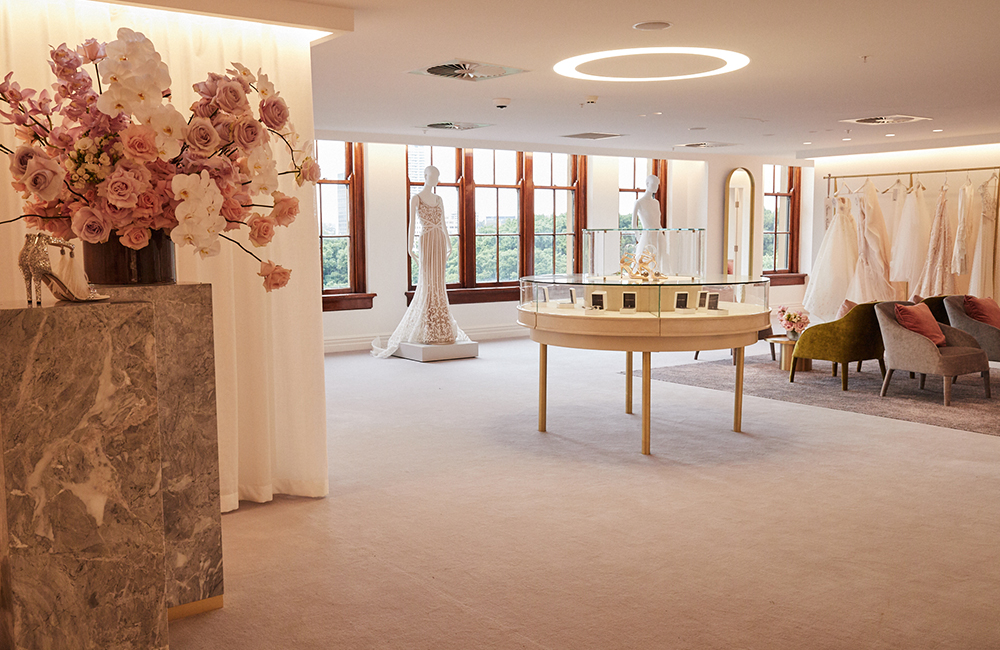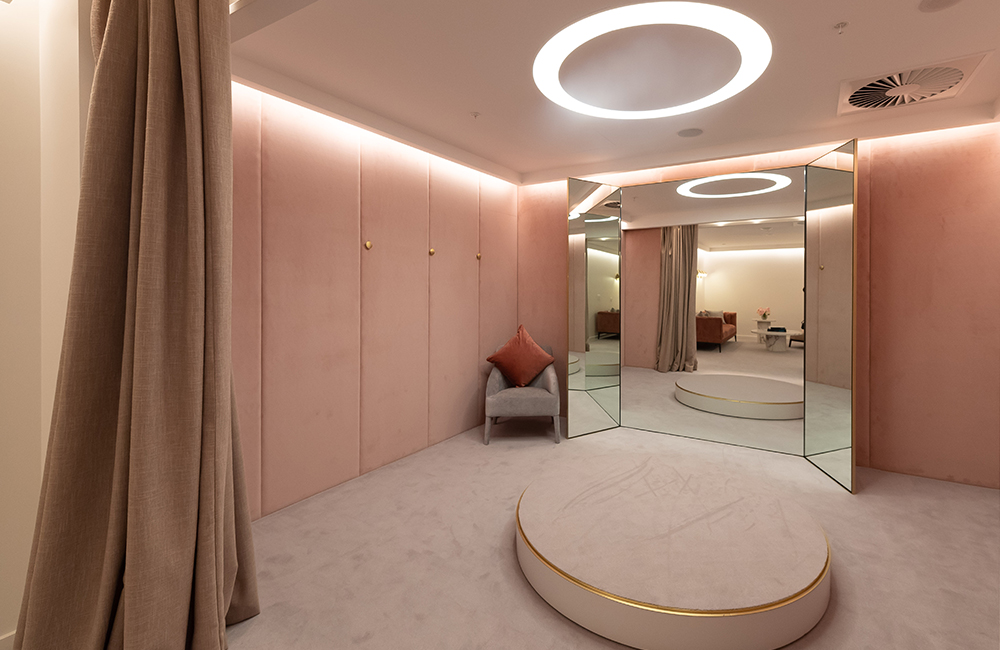 ONE
Respect every boutique's individual rules, they'll usually email them to you beforehand.
TWO
Arrive early but not TOO early. Give yourself enough time to find the boutique and find a park. Keep in mind another bride will most likely be finishing up her booking and you don't want to detract focus from that.
THREE
Ask if you can take photos. A lot of boutiques have a strict, phones stay in bags rule. This rule also ensures you're present at your appointment and don't have your head in the 'gram the whole time. A blessing in disguise!
FOUR
Come prepared and do your research. If the boutique/designer hasn't already asked, make sure you have a clear idea of what dresses you want to try on (screenshots help too!). This streamlines the fitting and saves precious time.
FIVE
Going from there, don't try more than five dresses on at a fitting. You know when you try on too much perfume at a department store and it dulls your senses and confuses you in the end? This can happen when trying on wedding dresses too. Limit your options to a few that really stand out and then throw in something a bit different to mix it up a bit and cleanse your palate.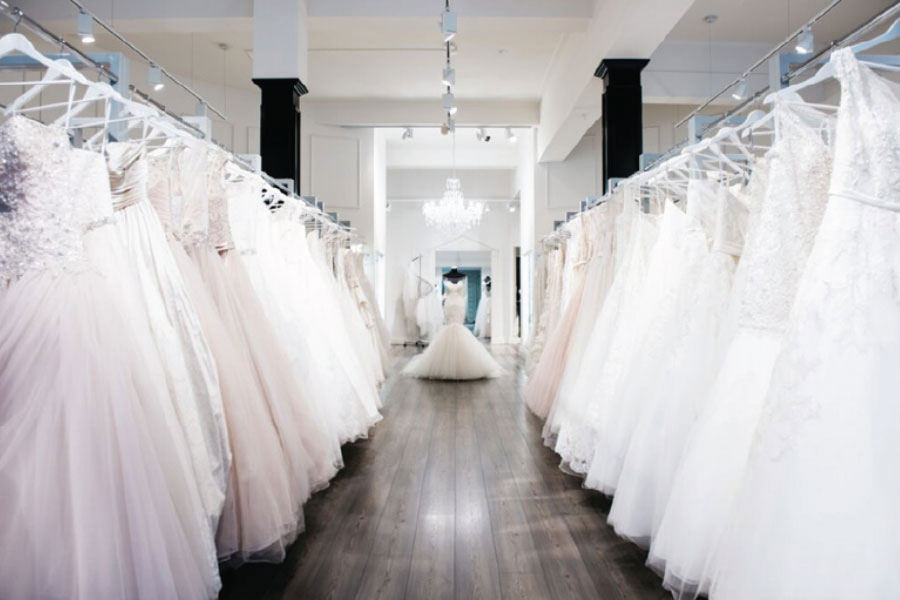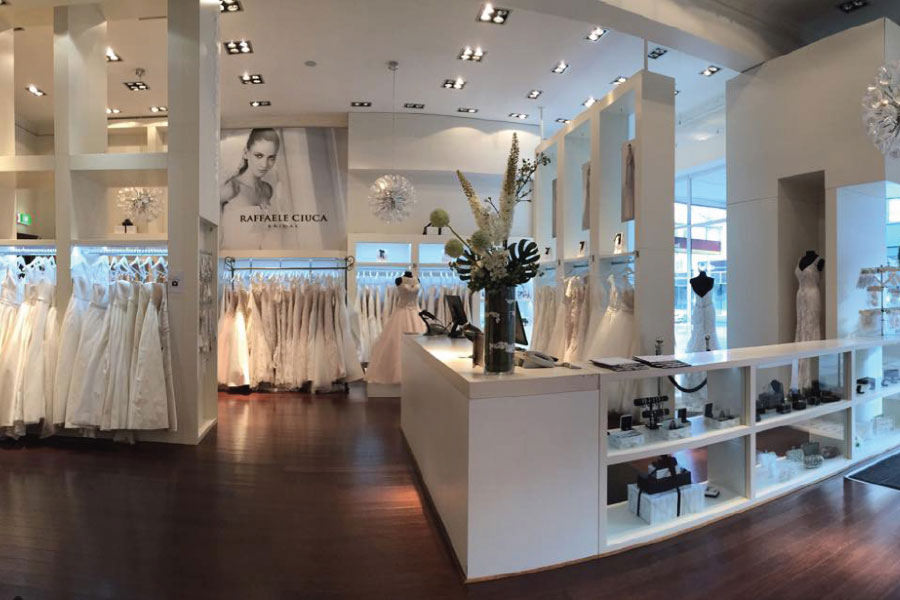 SIX
Wear little to no makeup and no fake tan. We get you want to feel your best when trying on potential dresses, but they are very expensive. Do your best to keep the sample dresses looking stunning!
SEVEN
This goes for jewellery too. You might need to forgo your sparkly jewels as these can damage precious delicate materials.
EIGHT
This sounds obvious- but make sure you're feeling 100% for your appointment. That you're hydrated, well rested and not sick or hungover. Appointments at bridal boutiques can be very hard to come by and you want to make sure you are feeling your absolute best!
NINE
Be honest with the boutique stylists and ask for help. They are trained and have a wealth of experience at your disposal. Respect that and ask for their opinion if you feel like you need it.
TEN
Wear the right underwear. Undergarments can dramatically change the look of a dress. A nude strapless bra is a no-brainer, but make sure it fits correctly too.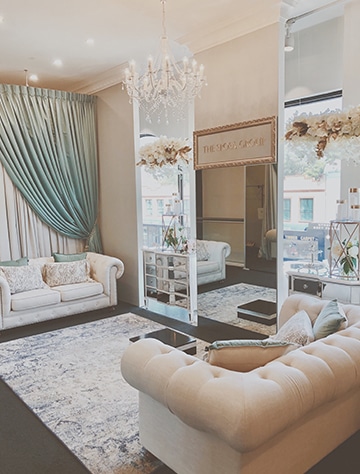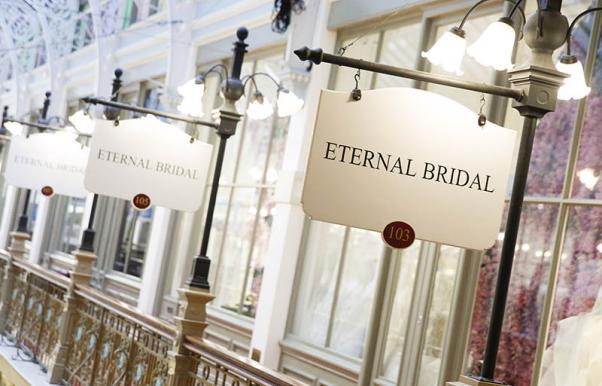 ELEVEN
Make sure you invite the RIGHT people to your fitting. While the opinions of your loved one's matter when making up your mind, you don't want this to overshadow your initial gut feeling. Make sure who you bring along has your best interests at heart and aren't projecting their feelings on to you. It's best to keep your entourage small, many salons will only allow a few people per fitting to come along.
TWELVE
Stick to your time allocation. Please don't hijack other brides' appointments because you're indecisive.
THIRTEEN
Great, so you've found the dress. Give plenty of time for the dress to be made or altered – or you must just have to pay a rush fee. As well as the rush fee, some boutiques make you pay for the dress on the spot if times running out, so be prepared just in case.
FOURTEEN
Last but not least, follow your instincts, take a big breath and enjoy the process.
Eve – Australian Bridal Service
Wedding & Trends Editor