You don't need to buy a designer wedding dress to look as glamorous as you've always dreamed you would on your big day. There are a number of ways you can add some luxurious touches to your bridal outfit, creating a unique look that you will look and feel amazing in. Here are our top five ways to create a luxury-inspired wedding dress…
A long, dramatic veil or train
Nothing says, 'designer wedding gown' more than adding some dramatic detail to your bridal outfit. In fact, these are two couture bridal trends that never seem to go out of style! There are a number of ways to incorporate a train to your wedding dress. Choose a seamstress who can match the fabric to ensure the final result looks seamless, and consider adding on details such as lace or diamonds to really give it that glamorous finish. For your veil, less is often more. You'll want to find a delicate fabric that can withstand some alterations without tearing or ripping. After all, the last thing you want is to find a hole in your veil moments before you walk down the aisle! If you're hosting an outdoor wedding, add a touch of sparkle to the veil with some beading so the natural light catches as it flows in the breeze.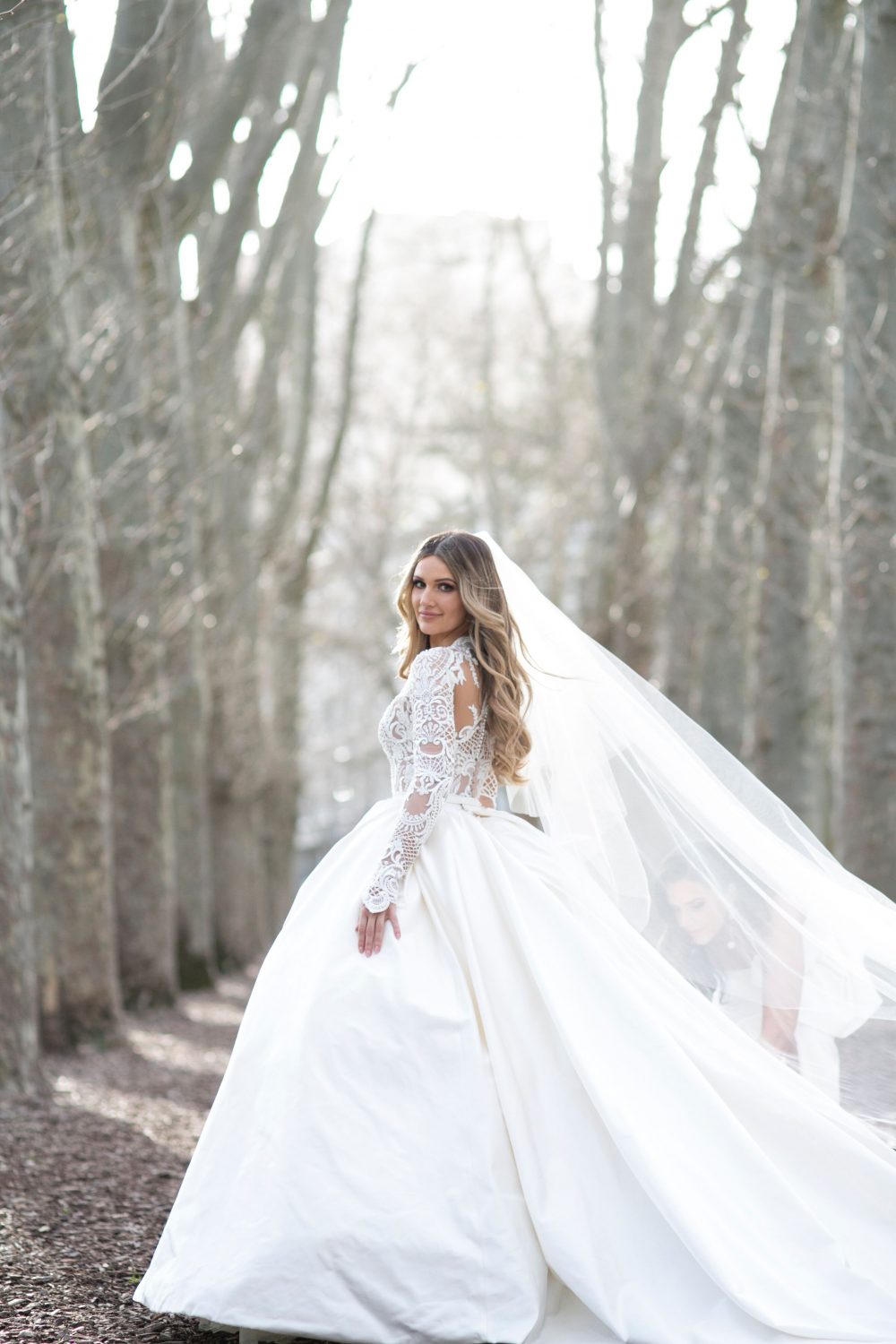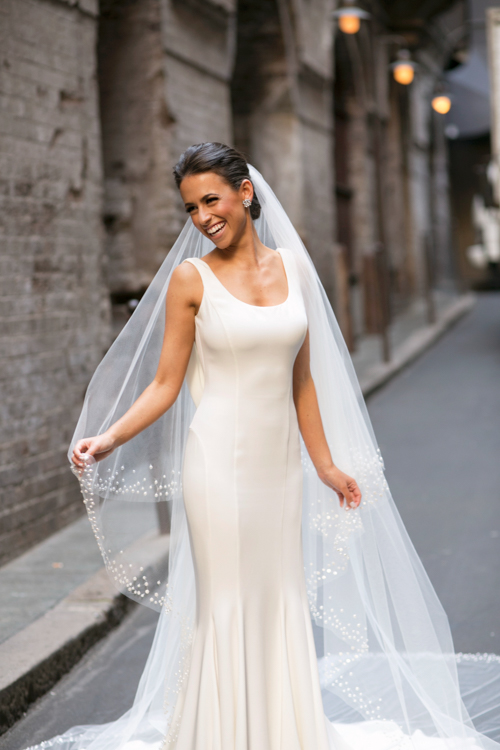 When it comes to beading, less is more
Bad bead work can make even the most beautiful wedding dress look tacky and cheap. Luxury gowns often feature delicate beading that simply enhances the design rather than making itself the centre of attention. When shopping for your dress, it can be a great idea to opt for a fairly plain design to begin with so you can add some bead work to it later. This way, you have complete control over how much beading is used and what pattern you have. Find a reputable seamstress and speak to them about your ideas; they will be able to give you advice or recommendations on how to truly make your gown stand out.
Get your gown professionally altered
If there's one thing that designer dresses always get right, it's the alterations. A gown that perfectly fits the bride can look very different from one that is badly altered. It might be tempting to hire a cheaper seamstress to make your alterations, but opting for someone more expensive can really make all the difference. Not only will your dress hug you in all the right places, but the alterations should be undetectable, so it's important to hire someone who is up to the task.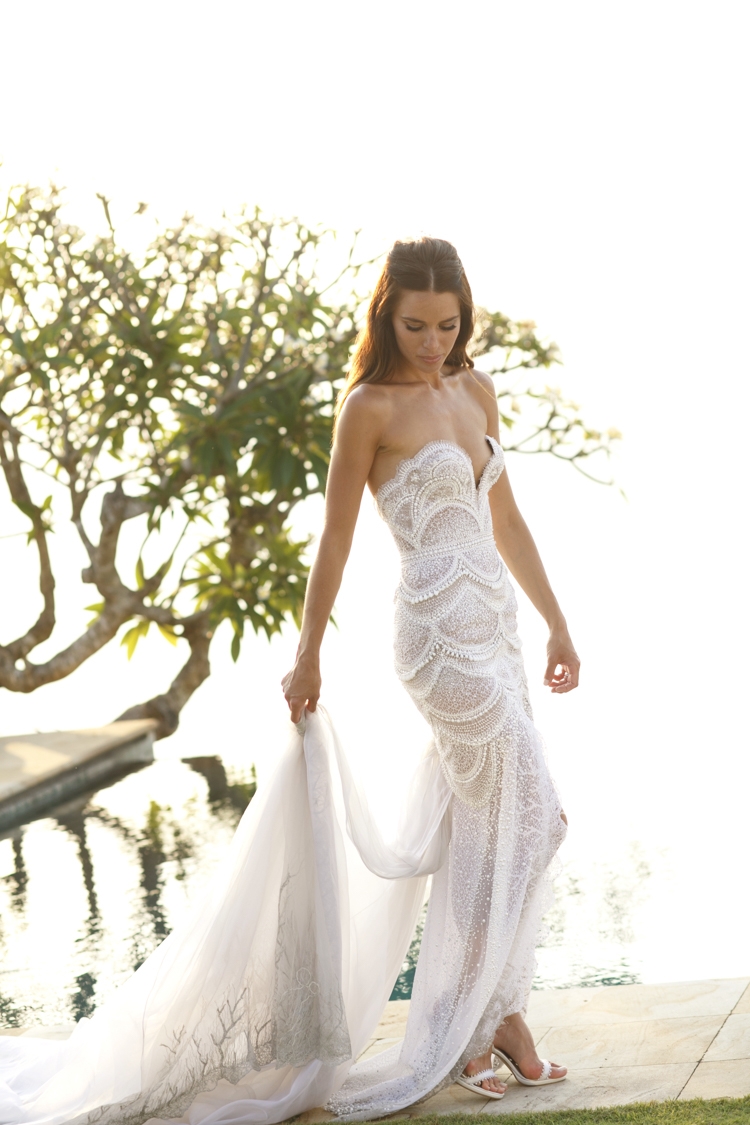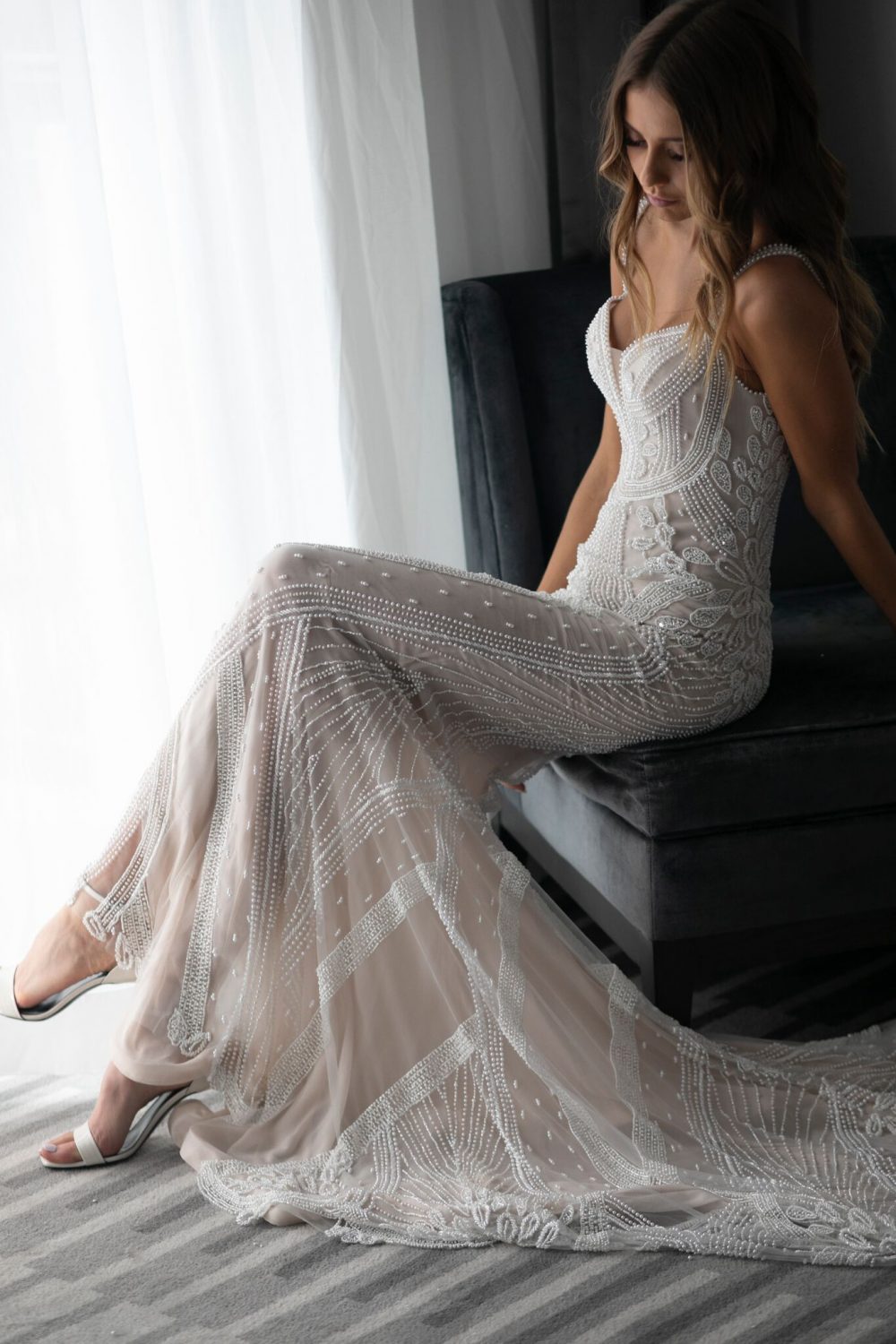 Add some detail to the back
The back of your dress might seem like an odd place to focus on, but it really can add an extra element of beauty to any gown. Many luxury designers create dresses with unique backs, making the whole look much more interesting. Don't worry – doing this isn't as hard as you think. There are many beautiful ways to add some detail to the back of your dress. You can create a 'cut-out' look in a V or U-shape, add lacework or even include buttons rather than a zipper. All you need to do is enlist the help of a trusted seamstress to ensure every detail is perfectly executed.
Choose the right jewellery
Adding delicate, beautiful jewellery to your bridal attire is the perfect way to give off that luxurious vibe without actually having to alter your outfit in any way. Adding a touch of sparkle with earrings, a simple necklace and bracelets can really pull together the whole look. The trick is to accentuate the design of your gown with your jewellery in a way that doesn't overpower the entire look. Try matching the metals to the shade of your dress and picking diamonds similar in size and colour to those in your beadwork. And remember; don't overdo it. Simply elegance is the cornerstone of luxury, after all.
Image Credits – Blumenthal Photography